For customers who have problems using our BullVPN program, download TeamViewer for the team to solve the problem.
Download TeamViewer Mac OS
*Use Version this only, do not use other versions*
Step 1 Open program TeamViewerQS.dmg.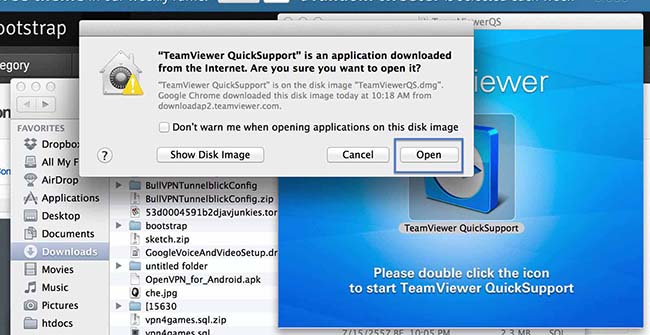 Step 2 Press the center of the picture "TeamViewer QuickSupport"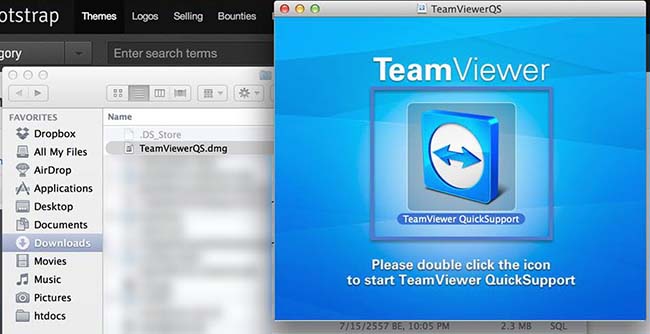 Step 3 Press "OK"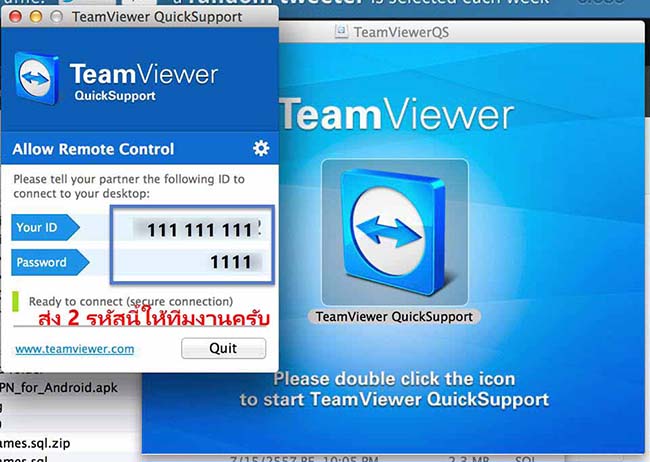 Step 4 If show this picture waiting to show Your ID and Password
Step 5 Send Your ID and Password to staff
** Do not turn off the Teamviewer program !! Yes, because the team will not be able to edit it.