BullVPN iOS
Download Bull VPN for iOS
Download BullVPN for iOS (iPhone & iPad)
How to Setup BullVPN VPN for iOS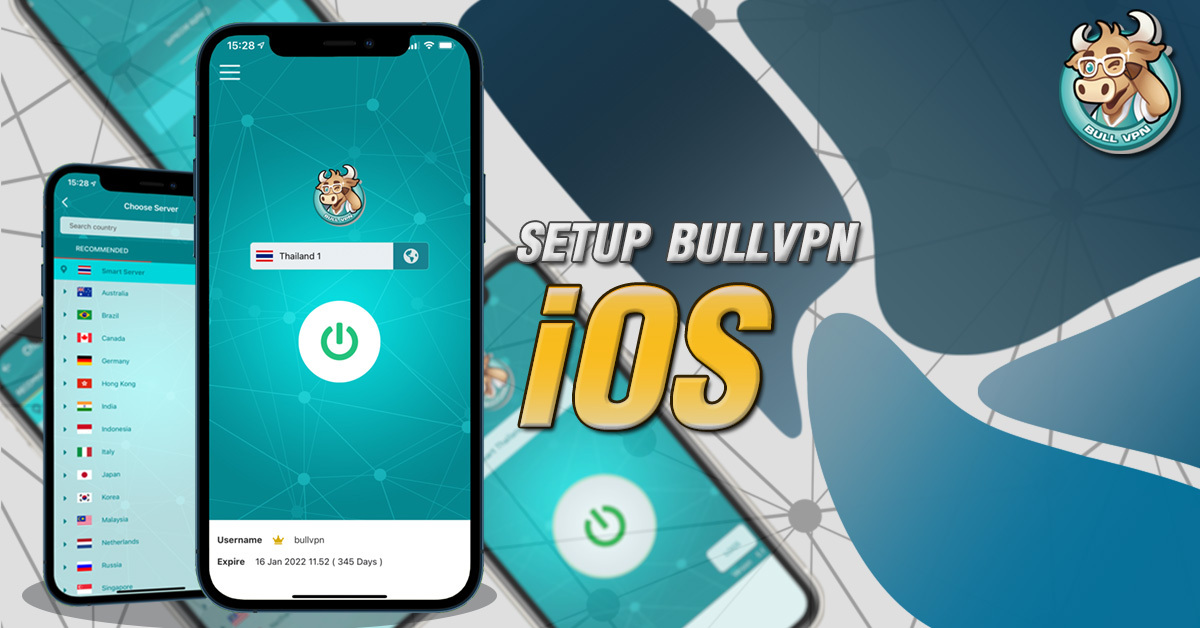 Visit App Store Search "BullVPN" and Download
Customers have Account BullVPN Click "Have an Account"
or not have Account "Create Account" => Register Account BullVPN
Enter Username + Password in BullVPN
How to choose Server VPN and Connect VPN
How to Select Location VPN
Select Server VPN and Connect VPN

Menu Setting
Account
Check the usage time of your account, including if top-up service charges. Update on this page.
LOG
Setting
Re-Certificate For installing the new Cert
Information

Why use BullVPN?
✅ Hide your IP address
✅ Access blocked websites
✅ VPN servers in 50 Servers in 15 countries.
✅ Lag reduced and ping Games
✅ Supports Windows, Mac, iPhone, Android, Chrome Extension
✅ Trusted by over a hundred thousand users worldwide