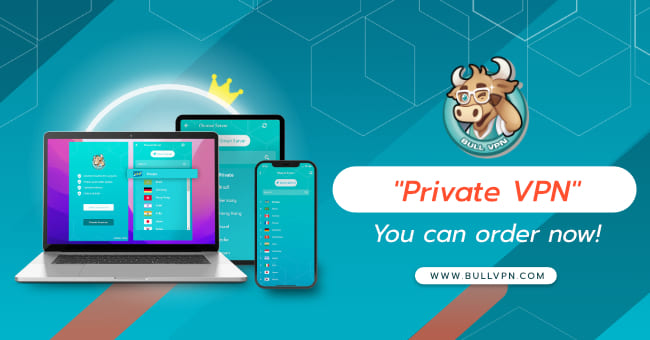 Finally! BullVPN customers will now be able to order Private VPN & Proxy for themselves. Customers who want to use a VPN privately, Don't want to share a server with anyone. Want a secure IP address designed for you to use alone. Private VPN and Proxy from BullVPN is the answer.
How to order and pay for Private VPN & Proxy
1. Register, download, and install BullVPN
If you are already a BullVPN member, log in.
➡ Click here to Register BullVPN
Then you download and install BullVPN on your device.
2. Go to Upgrade Private VPN page to order Server Private VPN
Upgrade Private VPN: https://www.bullvpn.com/private-order
3. Choose the plan you want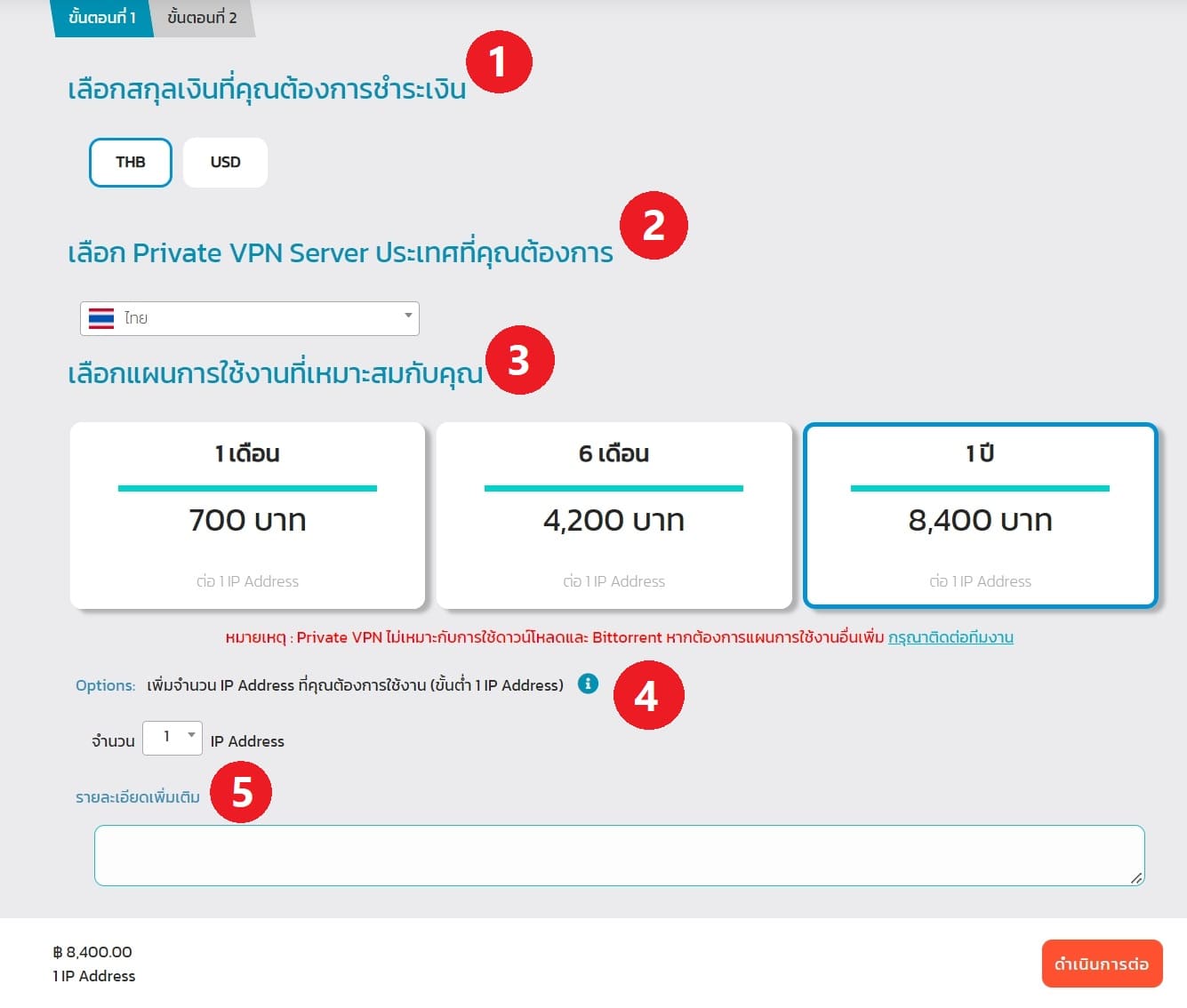 3.1 Select the currency that you want to payment: There are 2 currencies to choose from THB and USD.
     3.2 Select private vpn server country: There are private servers available in all 13 countries (the price of each country is different. starting at 700 baht per month)
Private VPN Server Thai
Private VPN Server Singapore
Private VPN Server USA (United State)
Private VPN Server UK (United Kingdom)
Private VPN Server Germany
Private VPN Server Netherlands
Private VPN Server Canada
Private VPN Server India
Private VPN Server Japan
Private VPN Server Malaysia
Private VPN Server Korea (South Korea)
Private VPN Server Indonesia
Private VPN Server HongKong
     3.3 Select a plan that works for you: There are 3 plans available: 1 month, 6 months, and 1 year.
     3.4 Add IP Address you want to use: BullVPN provides 1 Server per 1 IP Address, can choose up to 10 Servers 10 IP Address.
     3.5 Note : If you have information or details that you want to inform the team. You can fill in the details for the team, such as changing the IP Address. 
     * In the event that the customer has used Private VPN in the past and has renewed the service life, the team will renew the Private VPN with the same IP Address until the customer requests to change it.
     After selecting the plan and the number of IP addresses you want. The system will summarize the price and the number of IP addresses you have selected on the bottom left as shown below. Verify that the transaction is complete, then press "Continue".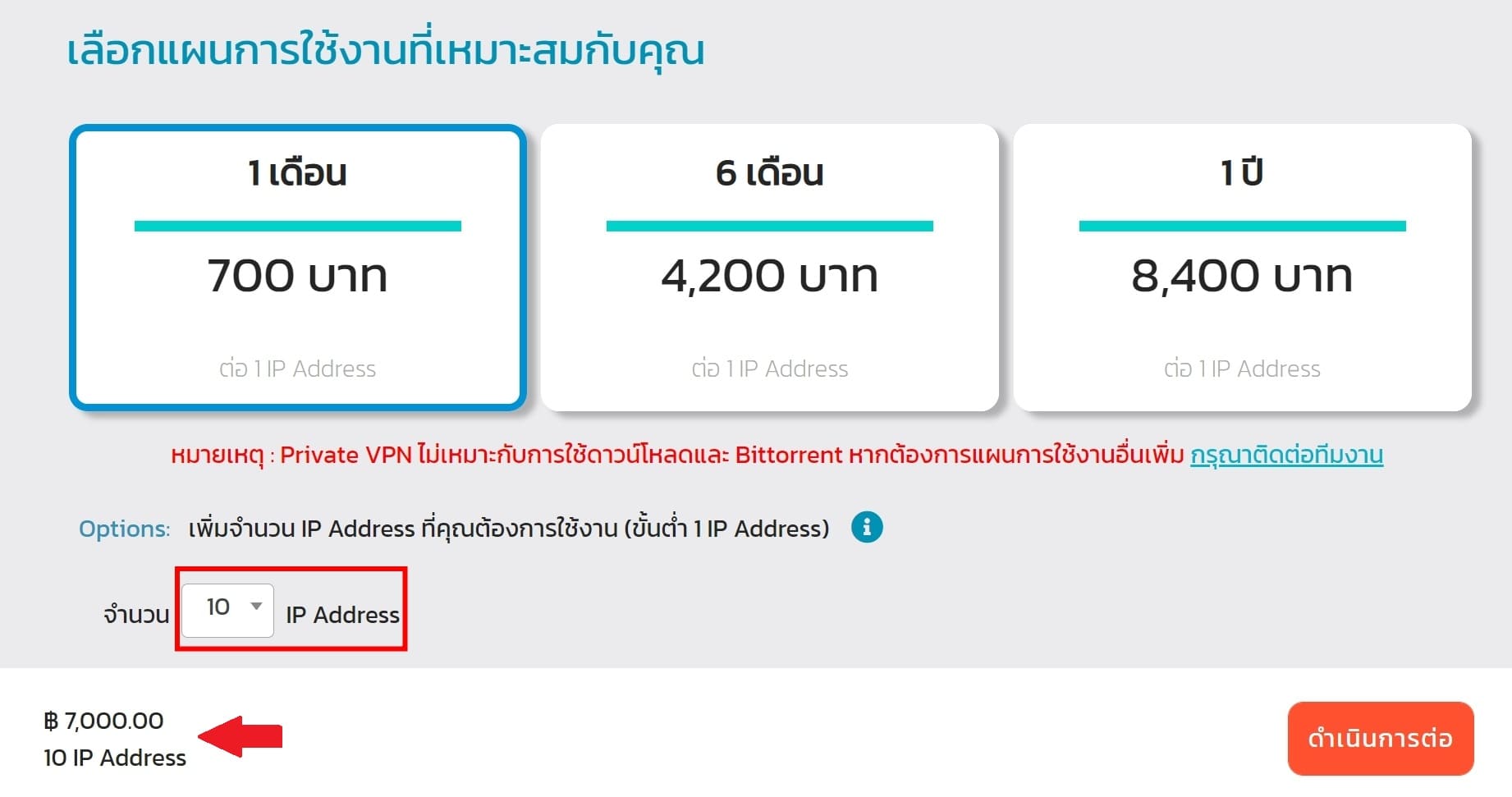 Additional: If you need a server, country, usage plan, or increase the number of IP addresses other than those available. You can click here to contact the team. or contact via Facebook fanpage : BullVPN , Add LINE : @bullvpn for more information.
4. Paid BullVPN Server Private VPN
Check the E-mail or Username that is displayed and choose the channel that you are convenient to pay for the service. There are 4 channels in total.
Payment Private VPN with Mobile Banking (QR Code)
Payment Private VPN with Credit Card/Debit Card
Payment Private VPN with PayPal
Payment Private VPN with Bank Tranfer
     Pay for services according to the system. When the screen displays like this, you have already paid for the service.
5. Wait 1-2 days for the Private VPN creation process
It takes 1-2 days to create a Server Private VPN for you. You can follow the results at https://www.bullvpn.com/member/order Select Private VPN.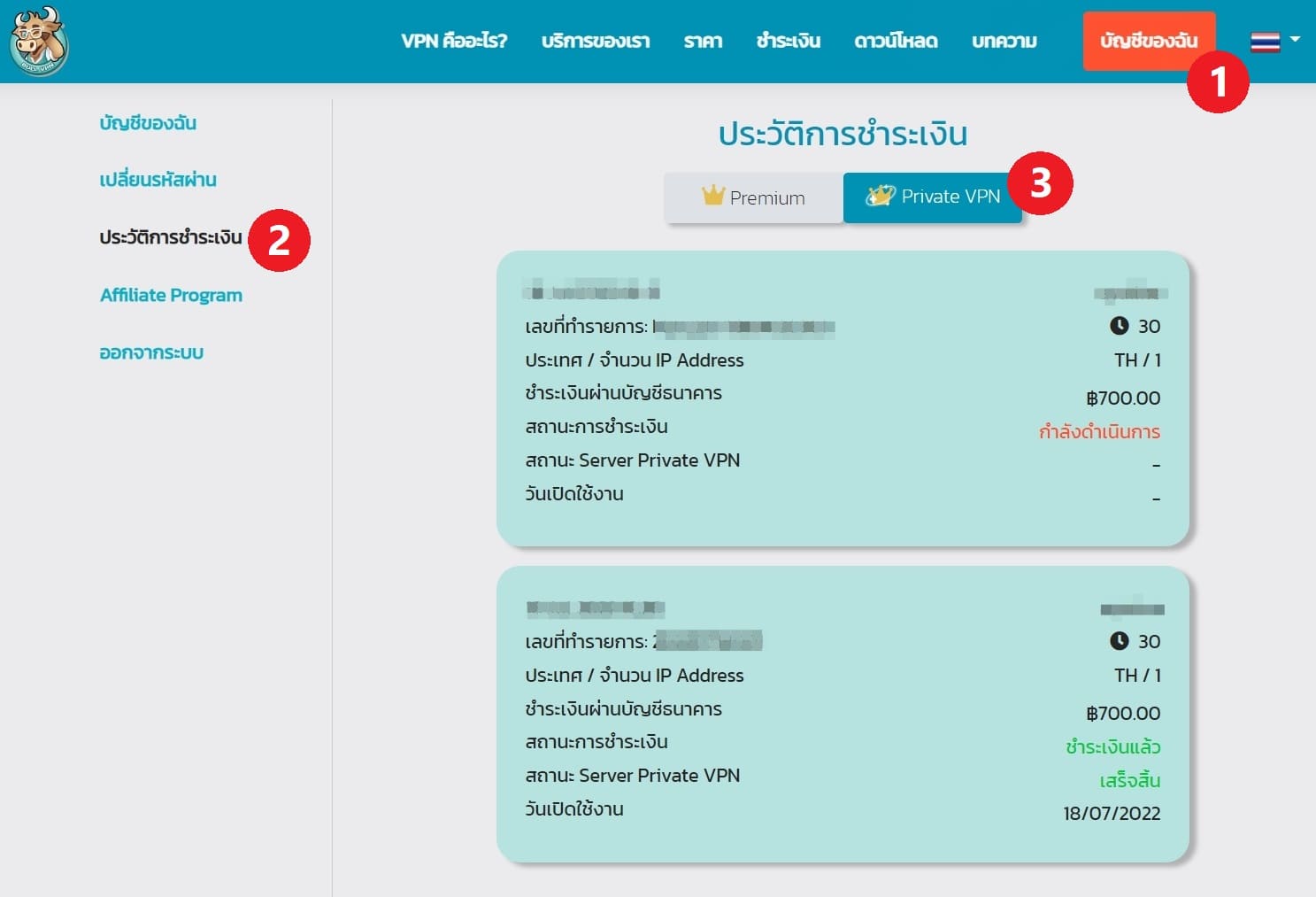 If it shows "Success" status, then Server Private VPN is ready to use in the Client. You can access BullVPN program or application to use Server Private VPN.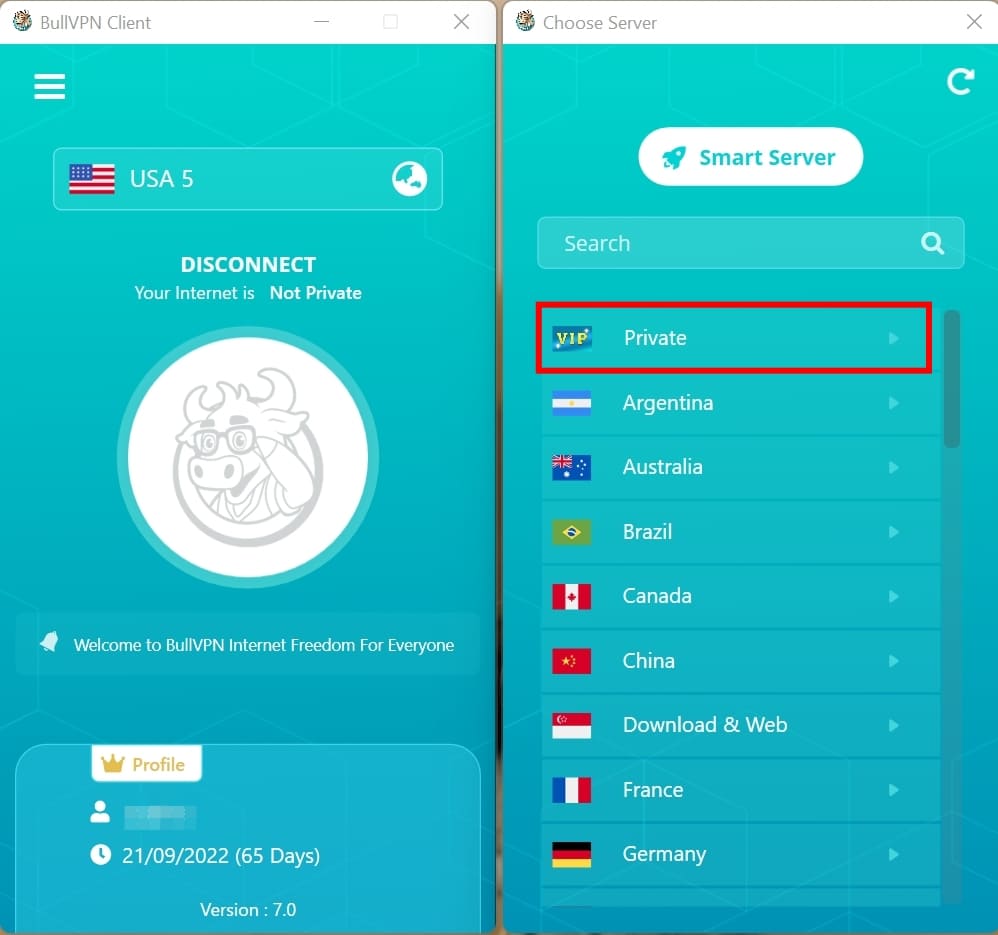 (Picture shows BullVPN Server Private VPN on Windows Client)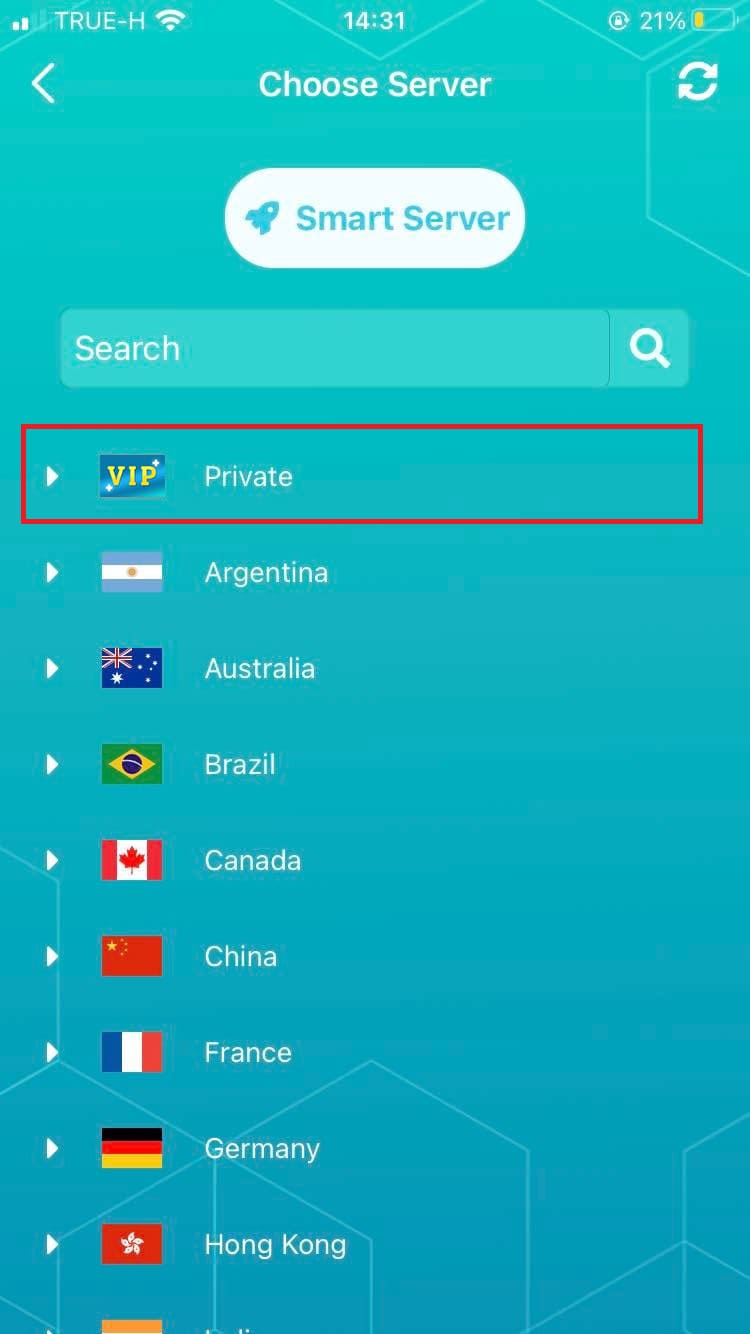 (Picture shows BullVPN Server Private VPN on iOS Client)
Who is BullVPN Private VPN and Proxy suitable for?
People who want to use it privately want an IP address that only you can use.
People who need high stability in using the Internet, such as gamers, live streams, streaming, etc.
Organizations that want to whitelist IPs to define devices that can access corporate data from off-site, such as working from home (WFH), working across countries, etc., can learn about Whitelist IP at https://www.bullvpn.com/blog/detail/whitelist-ip-address-vpn-bullvpn