Download BullVPN for Android 
Android customers can now download BullVPN for mobile in the Google Play Store.
How to use the program BullVPN for Android
1. Register
If you are not yet subscribed can apply here www.bullvpn.com/signup
2. Install the application
BullVPN can be installed here: Download BullVPN for Android
Or you can download it at the Google Play Store.
3. Get started
Enter the BullVPN for Android application, the system will go to the start page.
If you are already subscribed to BullVPN, press "Have an account", if not yet, press "Create account".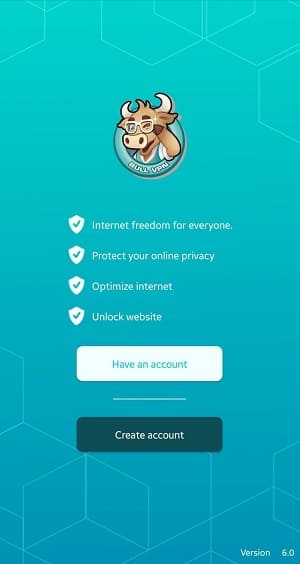 After that, enter Username and Password in BullVPN system, then press "Login".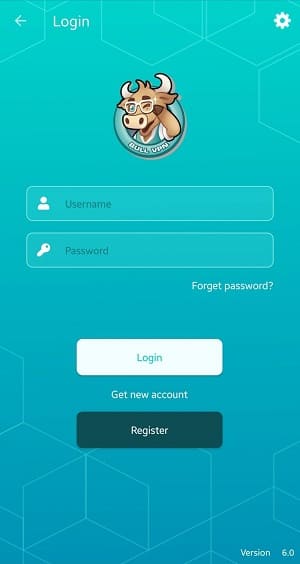 Once logged in The application will display a connection page. that displays your Username and expiration date information.
First time connection The system will ask for permission to connect, you press "OK".
Press Connect to connect. If the connect button is colorful like this Shows that you have successfully made a VPN connection.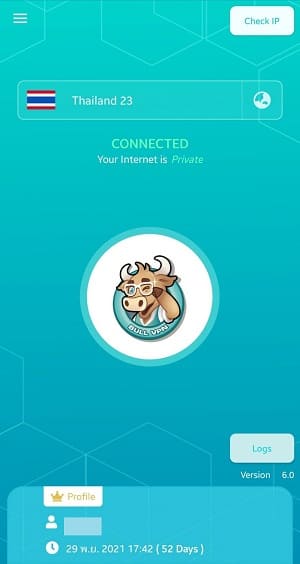 When you press connect, the system will connect to VPN using connection time. No more than 20 seconds per time if unable to connect. Preliminary, try to choose other VPN servers first. If you are stuck with various usage problems, you can inform the BullVPN team to check at any time.
4. How to choose Location VPN
Press the "Globe" button to select a server.
You can Server VPN as you want. It is recommended to choose the server closest to our country in the first test.
5. Other uses within the application
Check IP - After you have connected BullVPN, you can press "Check IP" to check your latest IP status.