Private VPN & Proxy
BullVPN is a private virtual private network (VPN) Proxy system for one person.
Get a private VPN or Proxy for you only. High security. Protect access to your important data. No matter where you are, it's safe with Private VPN, Play from the office, coffee shop, overseas or where people share the internet. It can penetrate various websites, whether it is a website that is blocked from domestic or international. It can be used for Windows, Mac, iPhone, iPad, Android, Linux. We can arrange it for you according to your needs.
Get a private virtual private network (VPN) system only for you.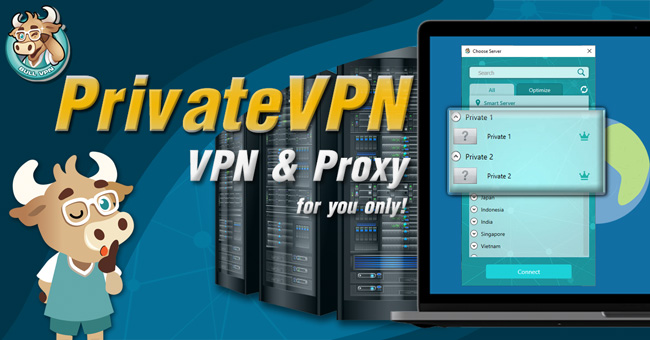 Private VPN has a server for you to choose from:
Server VPN Thailand (recommend)

Server VPN Singapore (recommend)
Server VPN Japan

Server VPN Hongkong

Server VPN United States of America USA

Server VPN Russia

Server VPN United Kingdom

Server VPN Australia
* If you want a VPN, other countries can call to inquire.
Packages Private BullVPN
Private VPN price starting at 700 Baht per month. If you buy a lot more, reduce more. Each country has different prices. You can ask the team at any time.
If interested, can contact us.