Download VPN for Mac OS
Support macOS Version 11: "Big Sur" or higher can download BullVPN for Mac in the App Store.
How to use the program BullVPN for Mac
1. Register
If you are not yet subscribed can apply here www.bullvpn.com/signup
2. Install the program
Go to the App store on your device, search for "BullVPN" and install it. Once the download is complete, you can open the program.
3. Get started
Enter the BullVPN for macOS, the system will go to the start page.
If you are already subscribed to BullVPN, press "Have an account", if not yet, press "Create account".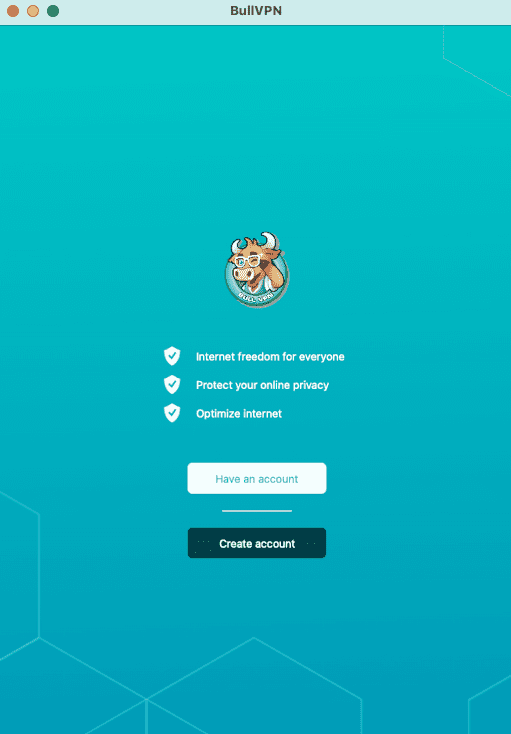 If you haven't subscribed yet, you can apply in the program as well.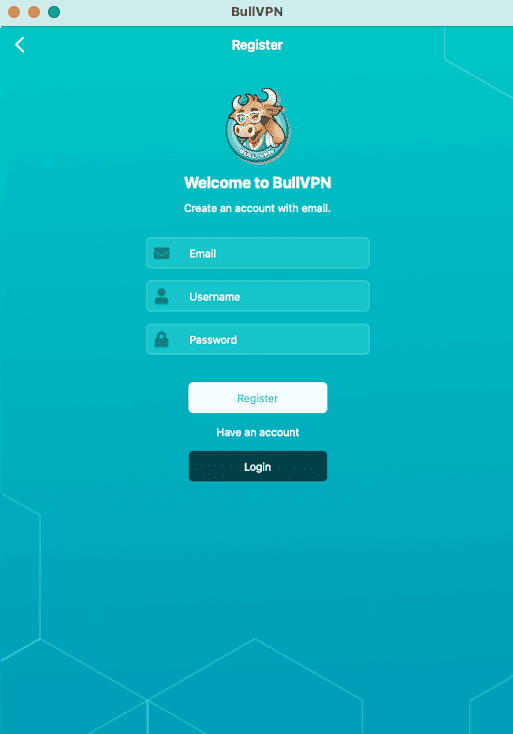 Once registered, fill in your Username and Password, then click Login.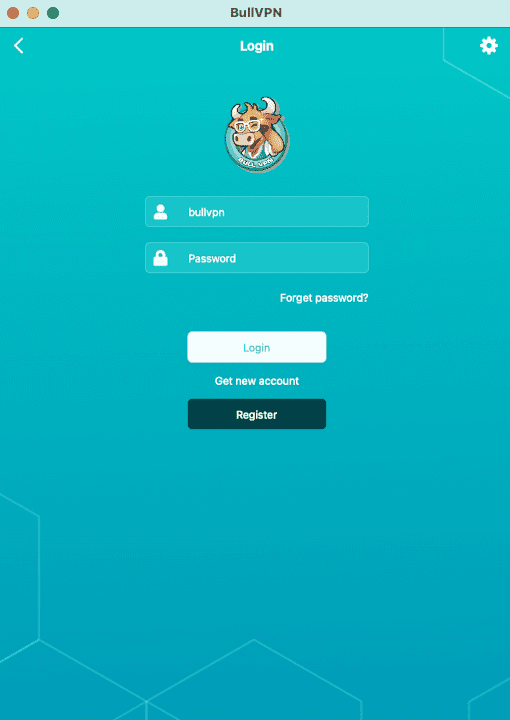 4. How to choose Location VPN
Press the Server VPN box to change the server.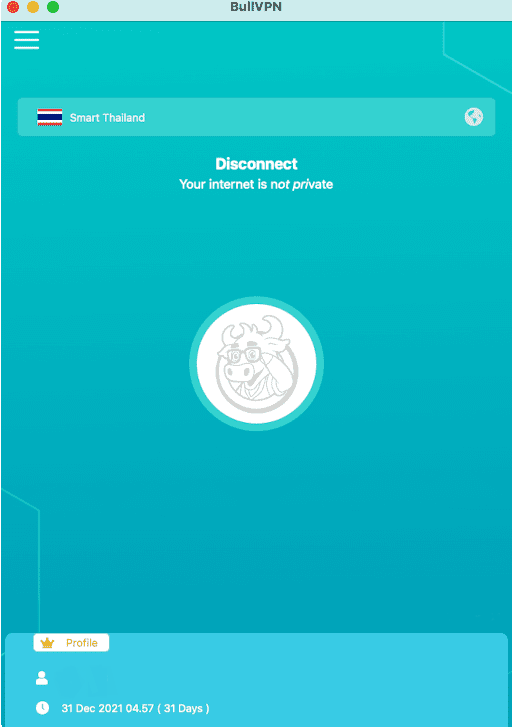 Select the server you want to connect to...
- Press on the "Server vpn location" you want. In order for the system to select the best server of that country for you.
- Press on the "point in front of the country" that you want to select the server by yourself.
- Press on the "Smart Server" to have the system select the best server in the country you are in at that time immediately.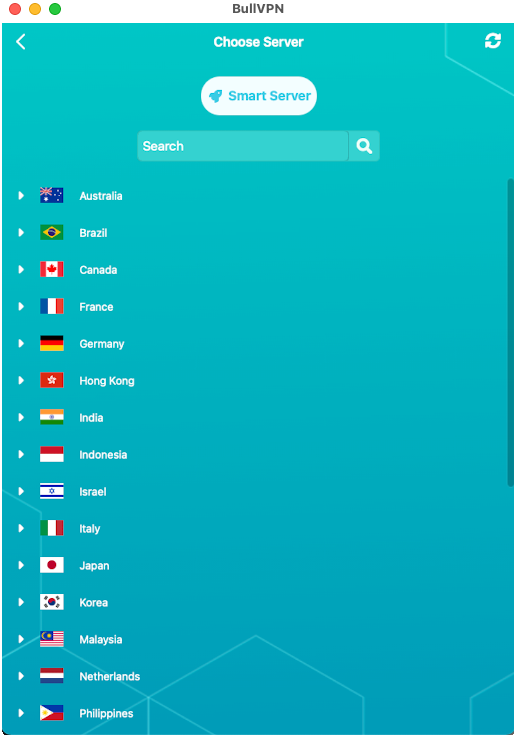 After selecting the server, wait for the connection. If the Connect button is colored like this, then you have successfully connected to the VPN.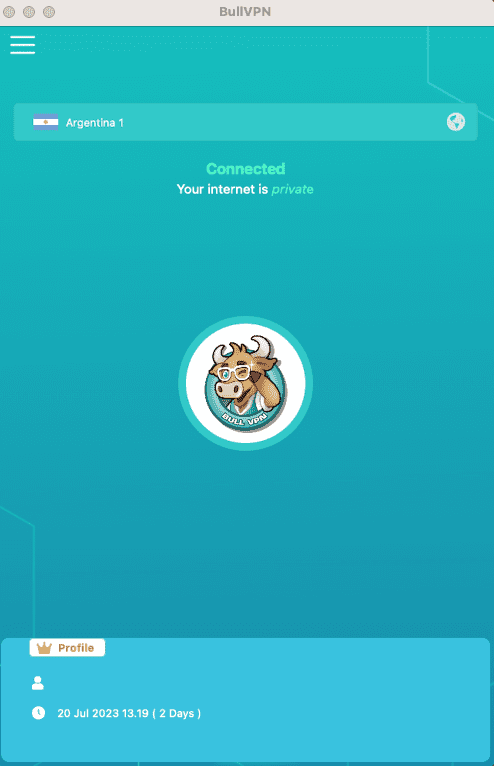 5. Other uses within the application
Select "Menu" in the upper right corner to view additional applications.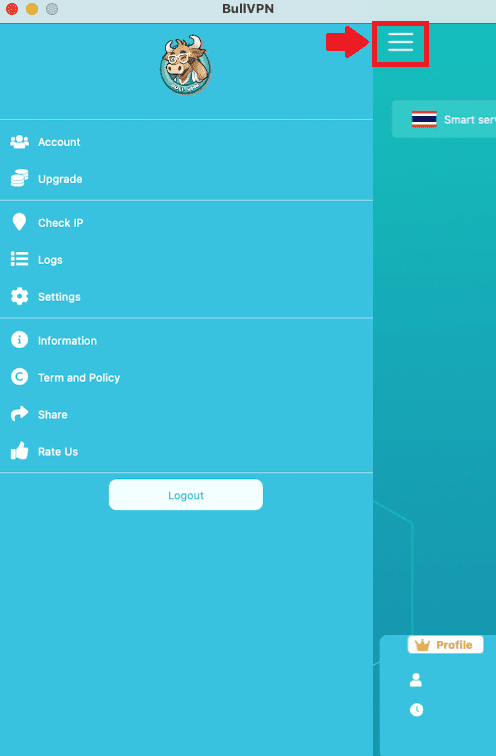 Account - View your account information such as Username, E-mail, number of active days.
Upgrade account - Pay for services through the program (Apple Pay).
Check IP - Used to check the IP Address number before and after the connection.
Logs - View usage history (Information here, Support team can't see. If stuck with usage problems, Can screenshot or copy history to send to their for review).
Settings - Set macOS System Connection Permissions (RE-Certificate).
Information - Contact BullVPN's team.
Share - Share application BullVPN.
Rate us - Rate the application BullVPN.