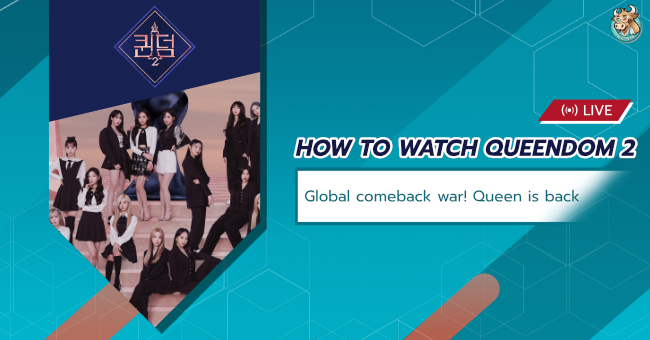 Queendom Season 2 (퀸덤2)
Mnet's Queendom is back for Season 2 following its highly successful first season in 2019, and it made a spin of like Road to Kingdom and Kingdom: Legendary War ,Until 2022 the return of Queendom. This is a show that brings together K-POP female idol singers to compete for the "Queen". The winning team in the first season was MAMAMOO.
Season 2 also Girls' Generation member Taeyeon as the main moderator, and Lee Yong Jin as the season's manager, the contestants who participated in the show. The six Queendom2 teams are VIVIZ, Brave Girls, Hyolyn, WJSN, LOONA and Kep1er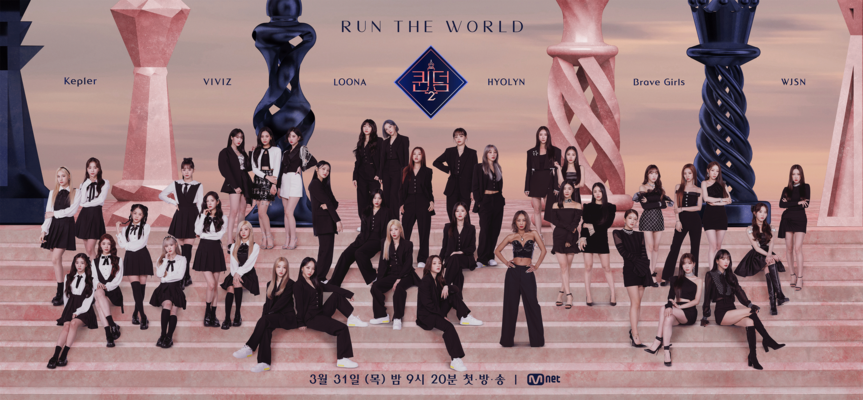 Mnet has released the opening show video of all 6 teams and released Queendom 2 Ep.0 that tells the story of joining this survival on March 24 at 9:20 p.m. KST.
Queendom 2 will premiere on March 31, 2022 (9:20 p.m. KST) in Korea on Mnet, in Japan on Mnet JAPAN and AbemaTV, as well as on the Mnet K-POP YouTube channel. and upload with Thai subtitles at Viu, but it will be slower than in Korea.
How to watch live Queendom2 ?
And of course, Korea will block video clips on youtube, making us unable to watch. Including YouTube performance clips that count views are blocked as well. YouTube views are also the final score. Even though Korea blocked it. Don't give up. Let's use our VPN. This method can also be used for both AbemaTV and Youtube.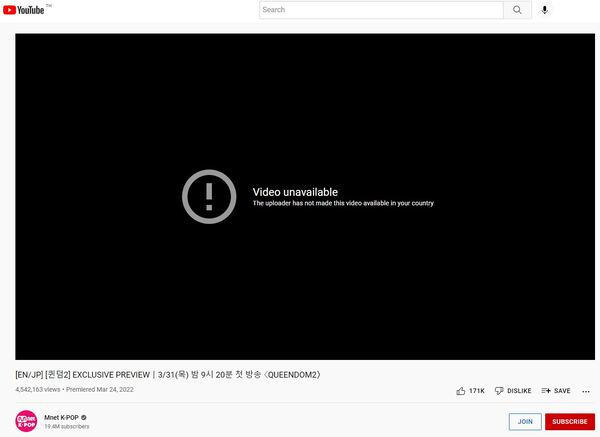 This is the best solution when it gets blocked
Can solve this problem by using BullVPN choose to connect to the server Korea then will able to watch Queendom 2.
Don't forget to help score points for the teams you like.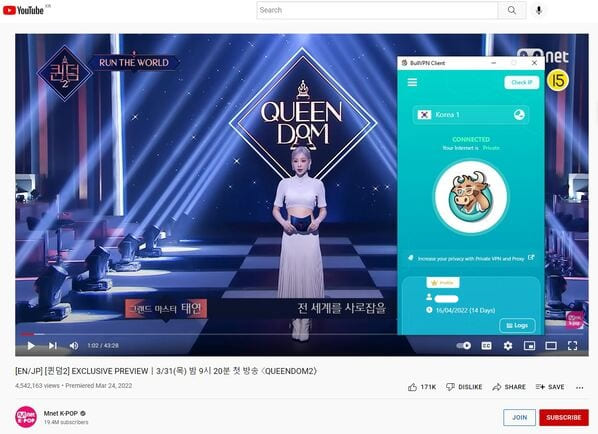 Opening Show
VIVIZ (비비지)
Brave Girls (브레이브걸스)
Hyolyn (효린)
WJSN (우주소녀)
LOONA (이달의 소녀)
Kep1er (케플러)