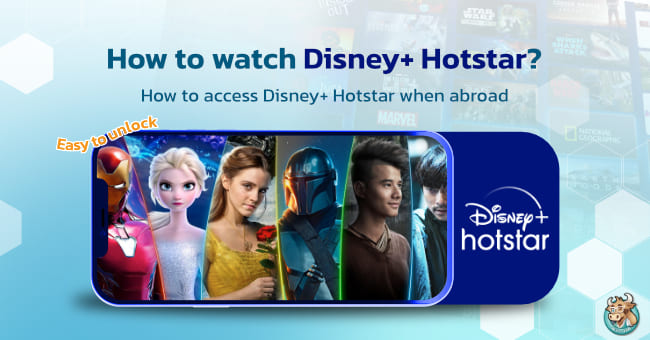 The long wait is over with Disney+ Hotstar launching today (June 30, 2021). You can now download the Disney+ Hotstar app on the Google Play Store and App Store.
Unique content
Being a Disney+ Hotstar, of course, there must be Local Content to be seen. After we have seen the content within the app. I do not feel sorry for the service fee that was wasted at all. Because there is a lot of content to follow, who is a fan of GDH movies, who brought it up for us to watch. Some movies are hard to find.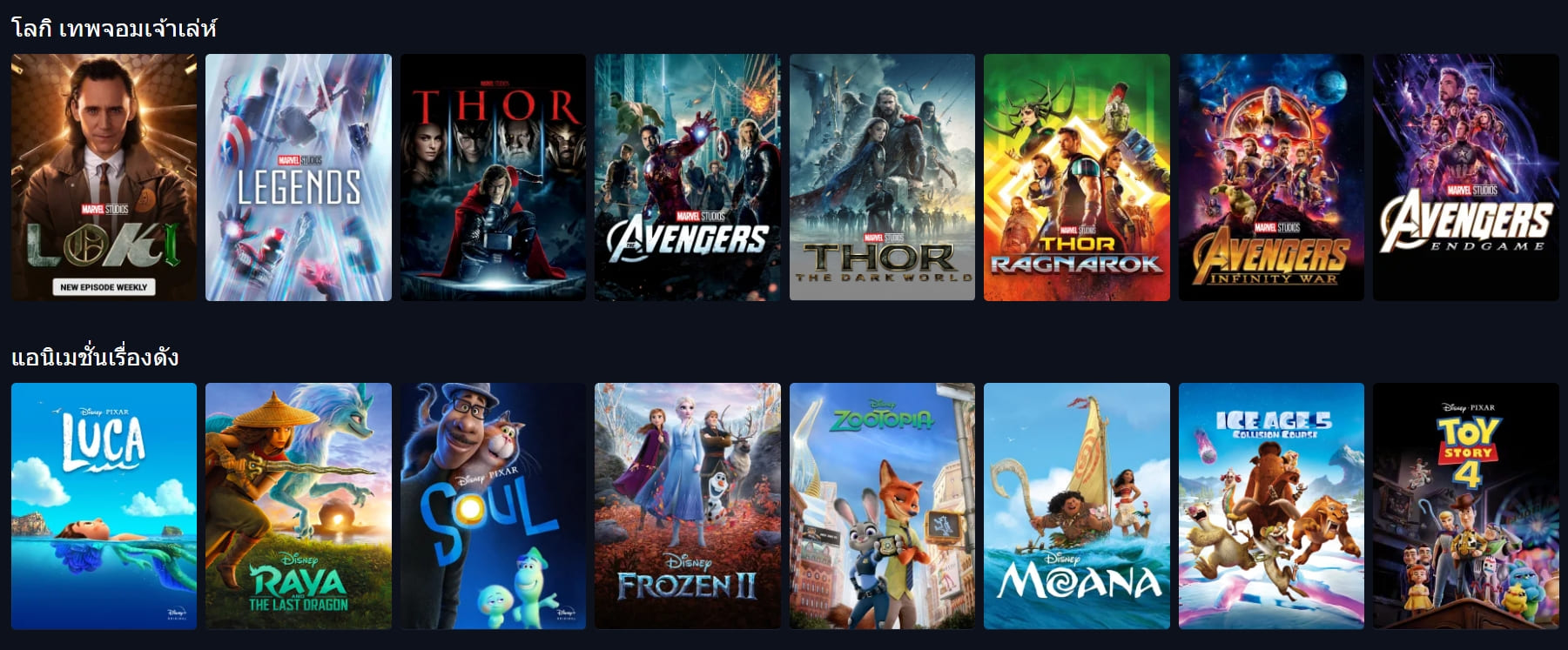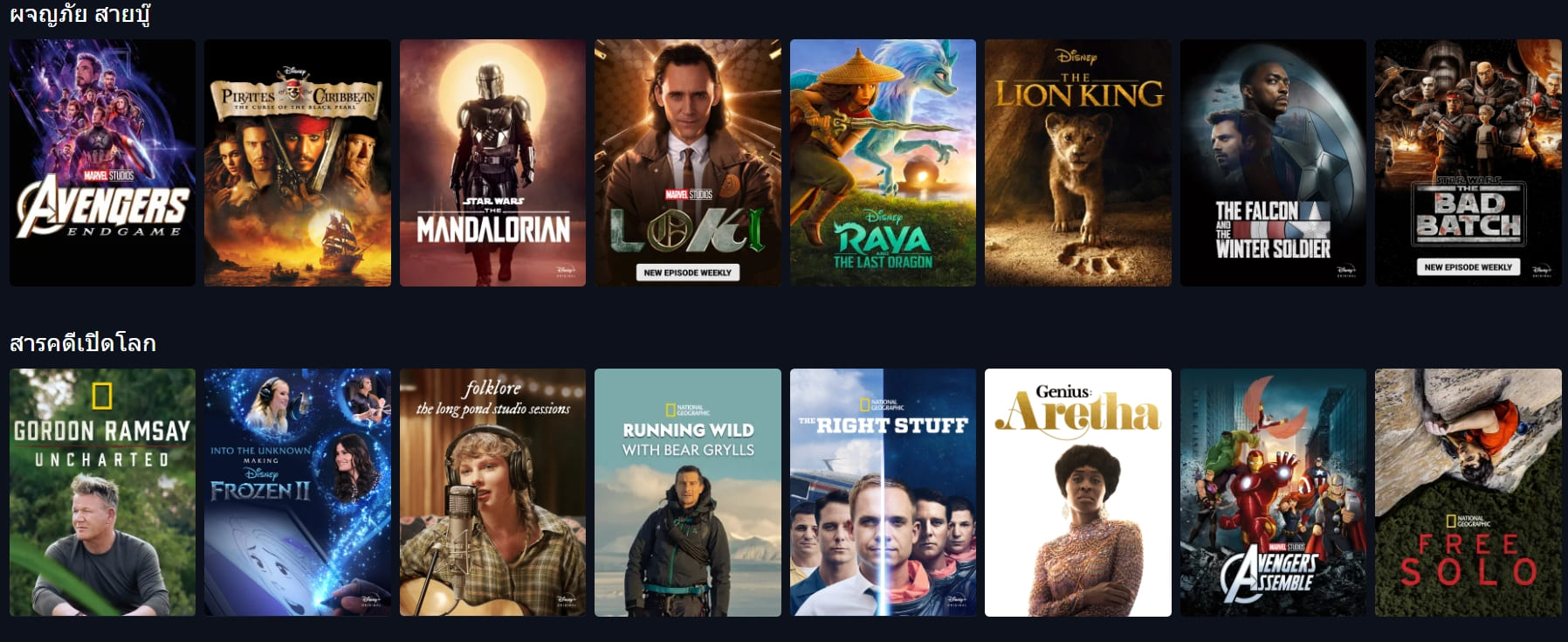 How do you watch Disney+ Hotstar Thailand?
For PC (Windows,macOS)
1. Connect BullVPN Server Thailand
2. Open the browser and go to the website of Disney+ Hotstar Thailand. Just as you will be able to watch the good content of Disney+ Hotstar (don't forget to log in).
For Android และ iOS
1. Connect BullVPN Server Thailand and go to the website https://www.hotstar.com/th
2. Successfully log in The look of the website will force us to use it on the application.
3. Go to Menu -> Request Desktop Website.
4. Go enjoy the content you want.
Note: Because the mobile phone displays the screen in Desktop mode, it may cause the image to be unstable and slow to load. Adjust the resolution of the image slightly to enjoy the experience.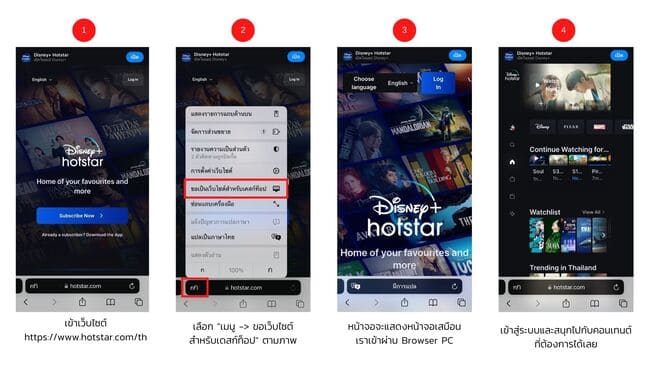 How to use Disney+ Hotstar Thailand on Browser for iOS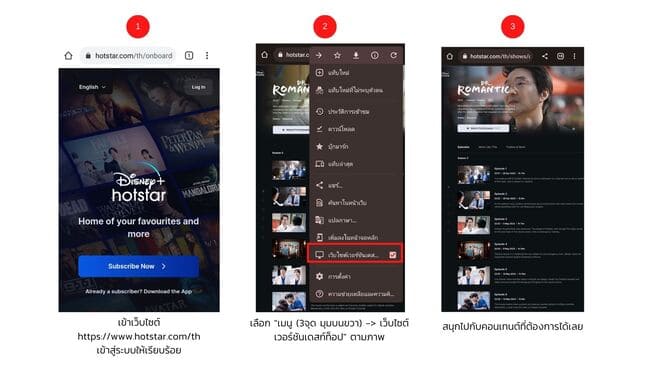 How to use Disney+ Hotstar Thailand on Browser for iOS Android
Doubts about Disney+ Hotstar
1. We can't go to another country's Disney+ Hotstar. Because the method of applying is the same as in Thailand (Requires a mobile phone number to receive an OTP number), but if anyone has a mobile number in the destination country, they can go look at it, no problem, just apply as a Thai application.
2. Disney+ and Disney+ Hotstar can't share users because Disney+ will only serve Europe and America, while Disney+ Hotstar will only serve Asia. So if anyone wants to watch Disney+, you can find out how to sign up for Disney+ here.
Just like this, everyone will be able to watch Disney+ Hotstar, no matter what country they are in. Just use BullVPN. It's easy to use, convenient, fast. If you have more questions, you can contact us at Facebook Fan Page and Line Official: @bullvpn