The new OTT (Over-The-Top) platform for Thai people was launched on April 5, 2022. The oneD application is a new video streaming platform created especially for Thai drama fans. Dramas, series, and variety shows from GMM TV, CHANGE 2018, GMM STUDIO, Nadao, and GTH are all available to watch for free! Furthermore you can also watch live TV online from channel one31 and channel GMM25 as well, responding to the lifestyle of the new generation of Thai people who want to watch fun content quickly, anywhere, every day, anytime, just only have an internet connection!
Content collection for Thai drama fans especially!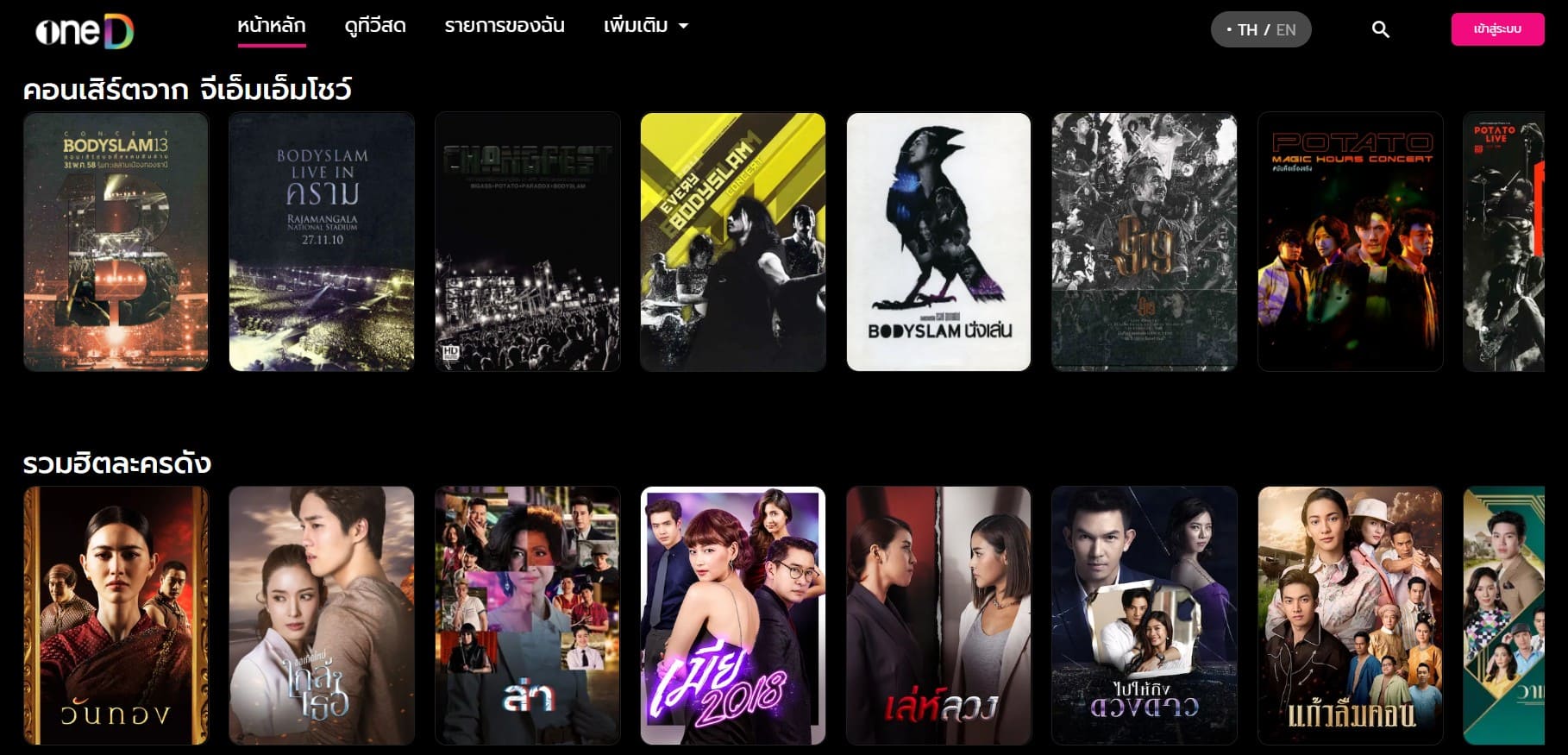 oneD apps is Thai drama online website with 6 types of dramas content, series, sitcoms, concerts, and variety shows such as Hormones series, Wanthong, Sinehasari, Tai La, or who like sitcoms, Baan Nee Mee Ruk ,Toey Tiew Thai, etc. You can watch all this content through the oneD app. All of this is available for free watching!! Furthermore, for concert lovers or who like the atmosphere in the concert, whether Bird Thongchai concert or Toon Body Slam concert, Application oneD is ready to serve fun for everyone, all genders, all ages.
Can't watch oneD on abroad? How to unblock oneD apps?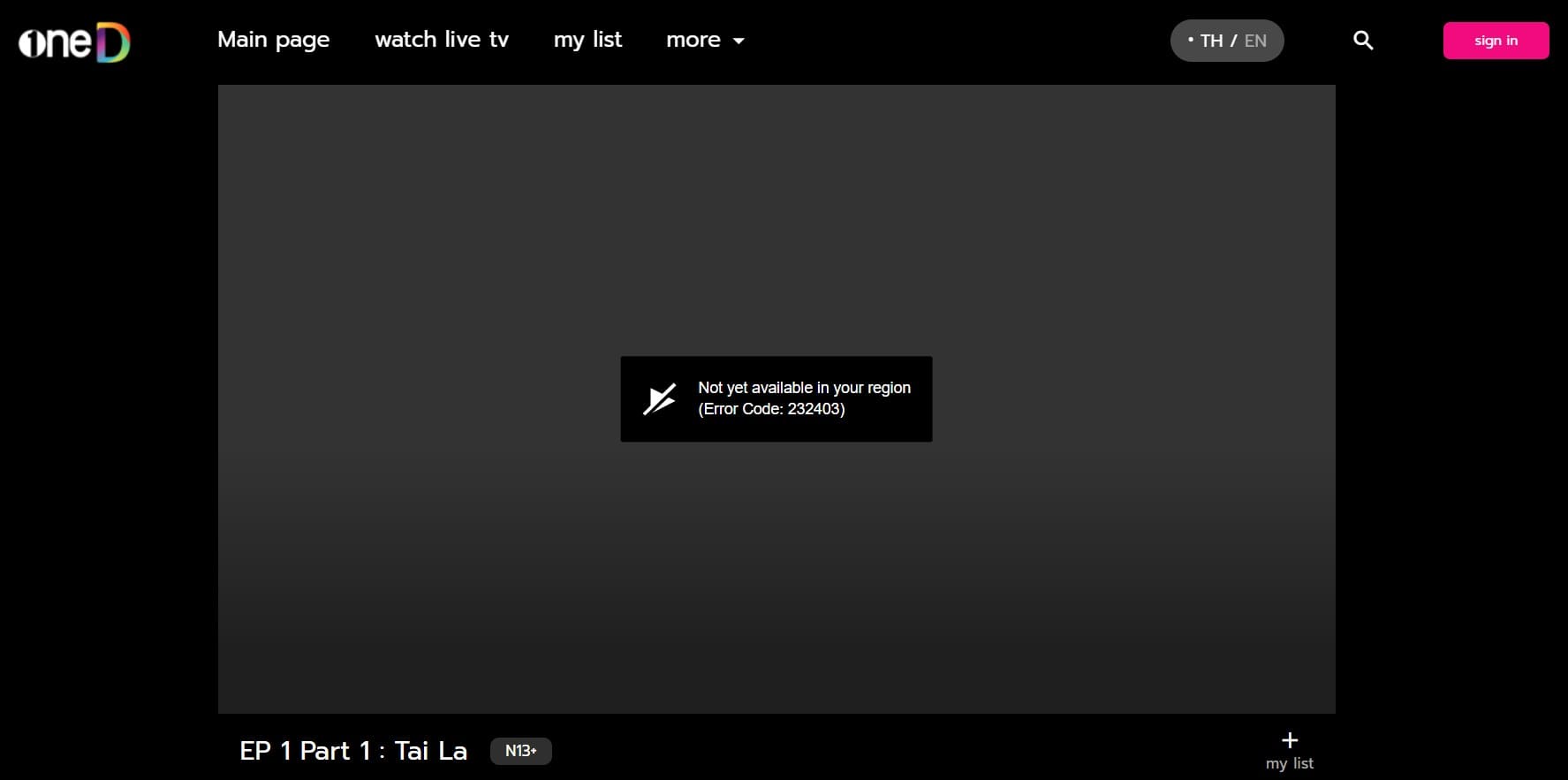 Picture 1 : Before connecting to BullVPN, OneD apps will show the message "Not yet available in your region".
      Because the oneD application is a video streaming platform created by The One Enterprise Company Limited, the movies and dramas are copyright of the company that is available in Thailand only. Overseas people will not be able to watch content from the oneD application.
      However, BullVPN always has a solution for everyone. Just use BullVPN and connect to the Thailand server. Even If you are abroad, you can watch dramas from oneD app. Just follow these 3 steps and you'll be able to watch drama from oneD. Let's try it!
     1. Download and install BullVPN application.
    Can be downloaded and installed on both PC and Mobile => Click here to download and install BullVPN.
     2. Select Thailand server.
      Because that oneD app can only be watched in Thailand. Therefore, you must  connect to a Thailand server to watch. BullVPN has more than 30 servers in Thailand to connect.
     3. When you have successfully connected to the VPN. Now you can watch dramas on oneD already.
      Once you connect to BullVPN and the system shows the message "CONNECTED" is displayed, you are ready to watch drama and other content from oneD.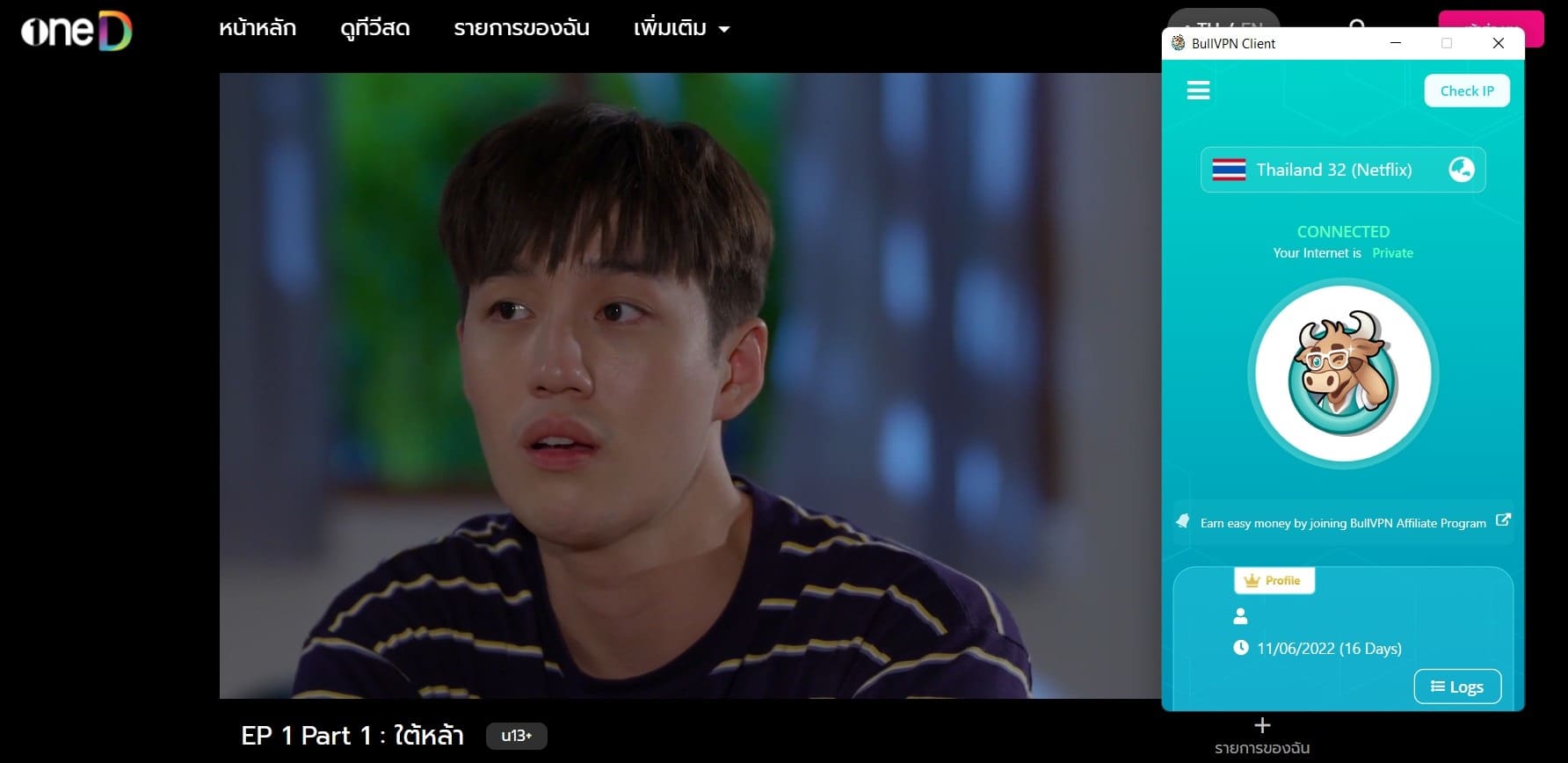 Picture 2: After connecting to BullVPN, you can now watch Thai dramas in the OneD app.