5 steps to access blocked websites. unblock access to the web. effective and practical!!
Facebook, Youtube, Google Can't get blocked?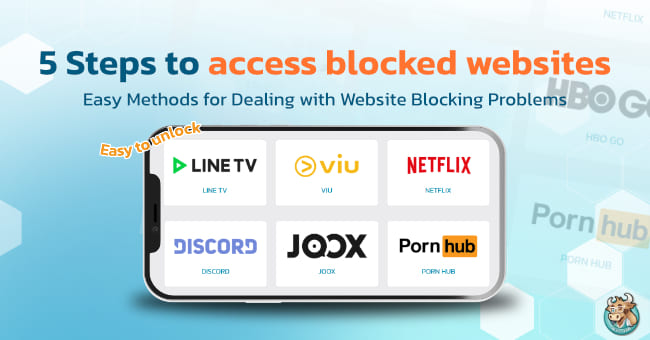 Unlock from blocked access to the web. Unblock websites. Whether it is blocked from policies in each country or company policies. can be done very easily.
In the past, Internet use in countries where access to certain content was blocked. It is most common in China and other authoritarian countries such as South Korea. It is known among tourists who have visited some of these countries that some websites such as Facebook, google youtube, etc. 
But over the past few years, it has become apparent that blocking web and applications is becoming more common in what is known as the developed world. Post the news and interact with each other like a month in the past few months.
In some organizations that work for some people, There may be a policy to prohibit the use of certain websites. Most of them are Social or sometimes a website for watching Videos. If it is for personal enjoyment, it is good. But sometimes the most common problem is When it is necessary to search for certain information But that source of information is a blocked website. making it impossible to read such content Today let's find out how to solve these problems.
5 Easy Methods for Dealing with Website Blocking Problems
If you're looking for a way to unblock websites at work, at school, university, dorm, or just want to unblock websites that are blocked by your local ISP, these 5 methods should help you fix your problem.
1. Use VPN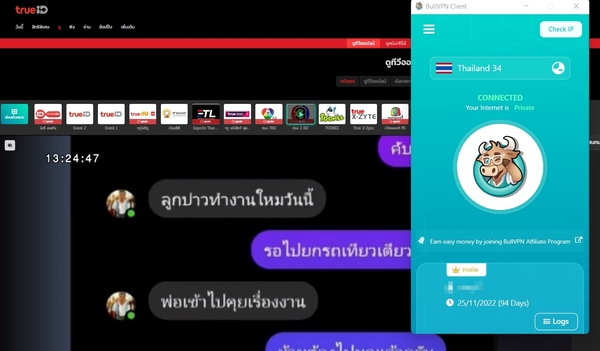 Using a VPN would be the most direct way to solve those problems. To prevent blocking access to information from your ISP or firewall, a VPN program encrypts your data and creates a connection between your computer and the VPN server, keeping your applications safe from intercepts.
Here are three examples of the benefits of a VPN.
Safe, anonymity, hide your secret IP. Browse the web anonymously.
Unlimited VPN Speed Unlimited VPN Speed Watch movies, listen to music, surf the web with peace of mind.
Unlock any website you want to access blocked websites without restrictions both locally and internationally.
For users in Thailand, The author recommends the program BullVPN, a Thai VPN service provider with up to 5 channels available such as Windows , Mac , iOS , Android and Extension Google Chrome. more
Using BullVPN can give you more than just reading the cache stored by the server, but giving you direct access to the website.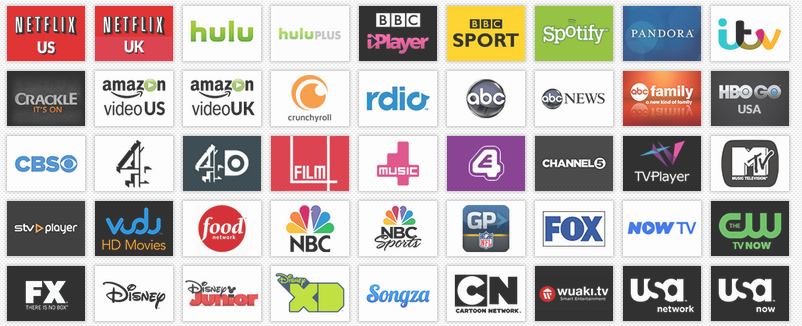 2. Access the web with direct IP
Sometimes there is a problem accessing the website. May not be caused by blocking access to information. But it may be caused by the domain name or the URL of the website that has some problem. So we can't access that website with that website name. If the website is still online, we can still access that website through the IP address of that website.
Explain more. URL is the title part of the website ex. www.facebook.com or www.google.co.th .
As for the ip of both websites, we can check it via the web https://www.ultratools.com/tools/ipWhoisLookup
Ex. If you want to use Facebook on IP, please copy "www.facebook.com" and enter into the search box will be as in this picture.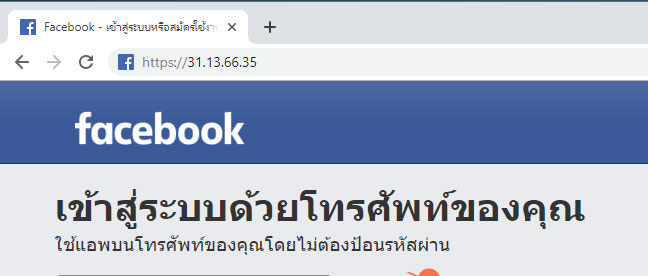 We will be able to access Facebook through the number IP 31.13.66.35 
3. Ues Cache Google
If you want to access general text content that does not require web logins. Using the Google cache database can be a faster way to access blocked websites.
Google has developed a search engine to offer cached versions of most web pages. Just type the name of the website in Google, click the down arrow next to the website URL on the results page, and click "Cache" to access the cached version of the content. If you are using the Thai version of Google Chrome. Click on the word "cache" as in the image below.
4. Use Google Translate
This is the method I first heard and wondered if it really works? So I tried it because my workplace has quite a lot of policy systems for accessing different websites. But pushing the block when knowing that Google Translate, in addition to helping translate languages, can also help make the whole web page through the block as well. Personally, I think this is likely to be a similar effect to using the web's cache to show up.
Step 1 : go to web https://translate.google.com/
Step 2 : Copy URL the website you want to visit, for example, https://www.bullvpn.com/
Step 3 : Press Translate and click on the new URL that Google has translated as shown in the picture.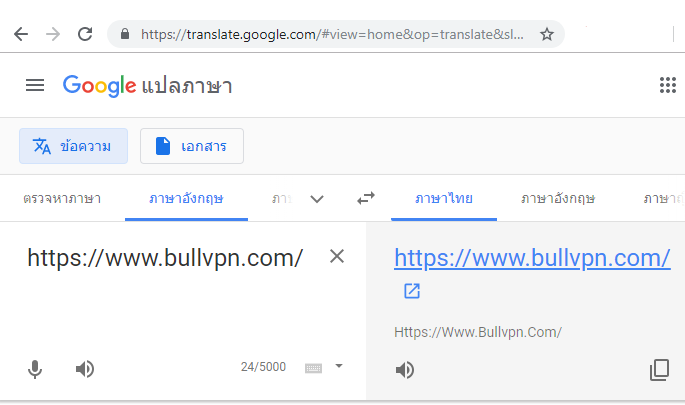 After clicking the link on the right The result of the website that you enter will look like this.
5. Change the settings DNS of your computer
You can also bypass the blocking bypass restrictions set by your ISP by changing your local DNS address. Once you do, you'll be able to unblock websites they block and access authorized websites from your active DNS address.
You can replace your ISP's DNS with any DNS. If you don't have IP DNS, you can use Google's free service.
IPv4
Primary IP: 8.8.8.8
Secondary IP: 8.8.4.4
IPv6
Primary: 2001:4860:4860::8888
Secondary: 2001:4860:4860::8844
The procedure for changing DNS settings is as follows
go to Control Panal > choose Network & Shareing Center
In the left, choose Change adapter setting, a new window will pop up.
right click icon Ethernet choose Properties
This step is important if you use IPv4 or IPv6 To go into the settings according to the use. For me, click to select Internet Protocol Vertion4 choose Properties
choose Use the following DNS server addresses change as shown in the picture and press OK to finish.
Summarize all 5 methods that have been described
Which method is suitable for solving what kind of problem? From the author's experience.
Step 1 VPN, of course, is the only method described above that costs money. With the best performance, you can 100% unblock Facebook Youtube Google, and many other apps because of using a VPN, in addition to masking the use of undetectable data. It also gives users a smoother internet experience. PS. Use it to play games, it will reduce ping as well, but you have to choose to connect to the server VPN that is suitable for that game as well, for example, Dota2 server SEA is located in Singapore. We should choose Server VPN to Singapore. It will allow us to play games with a smoother ping.
Step 2 Access the web with direct IP
Step 3 Use Cache Google
Step 4 Use Google Translate
Step 5 Use DNS