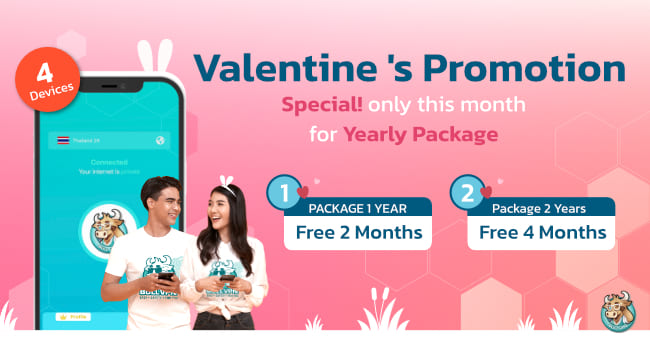 If you want to meet the promotion of the month of love, good. This minute, it has to be us! We come up with a special annual promotion to celebrate Valentine's Day. I have to say that it's as fun as the name of the festival.
Promotion February 2023 Special package
Of course, when it comes to Valentine's Day. We have to arrange a promotion to please people who have a couple to be suitable. Whether it's a friend, a partner, a lover can invite you to organize this yearly promotion that is worthwhile.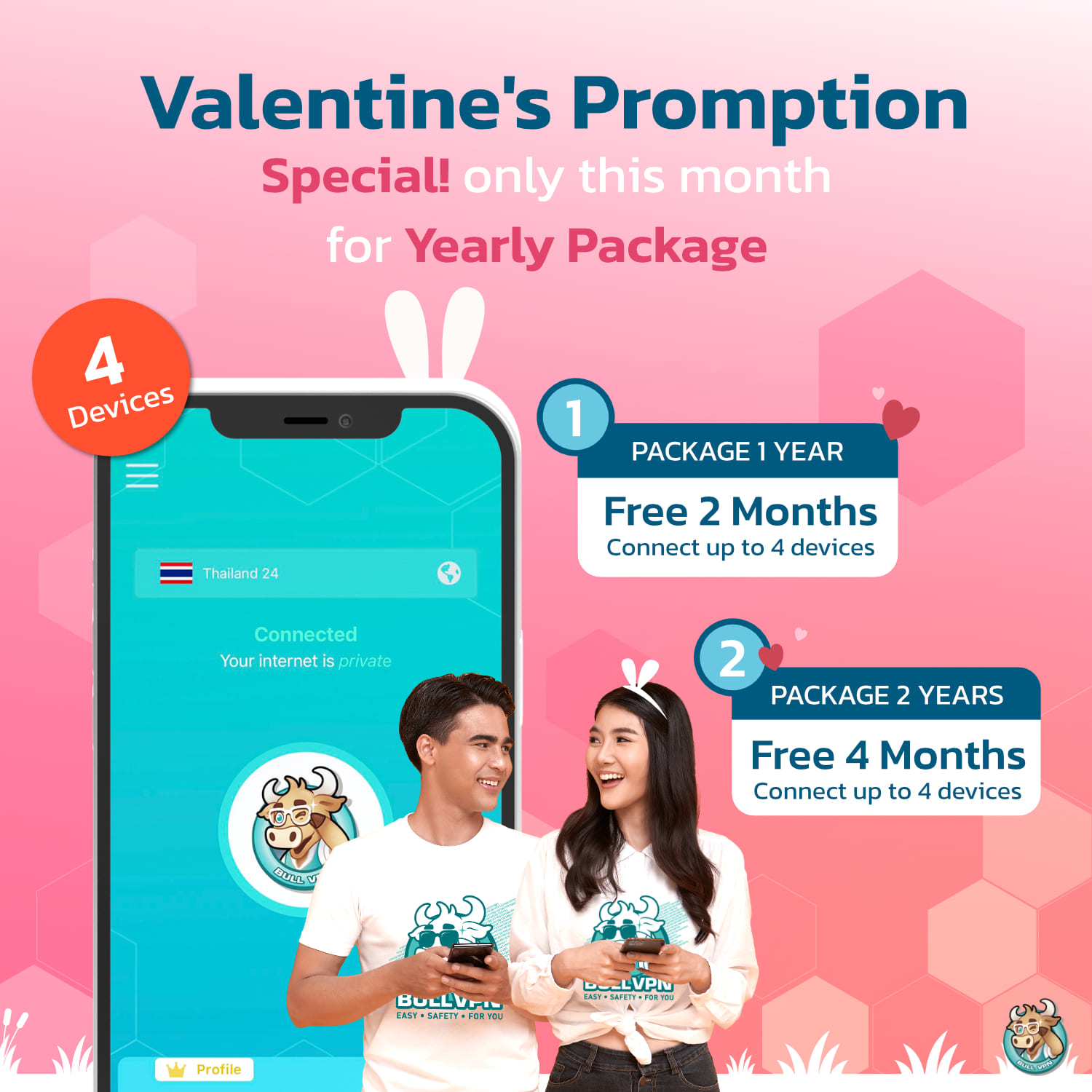 ✅Get yearly plan upgrate to4 devices (before 2 devices) in addition....
- Buy 1 year Free! 2 months.
- Buy 2 years Free! 4 months. (Recomment)
⏰Today - 28 February 2023
Terms of Service
1. The promotion is not able to make a refund (Refund). The conditions are as specified by the company.
2. Promotion cannot be changed to cash in any case.
3. The validity period has not yet expired, you can receive the promotion. The system will add the date from the original.