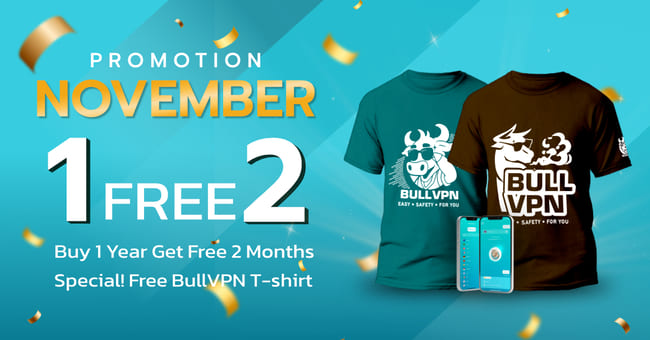 It has started! November 11.11 promotion. This round, we would like to please all yearly users. With a great promotion, I must say that if you don't accept this promotion, you're missing out a lot!
BullVPN Promotion November 2022
When purchasing a 1-year plan at 1,650 baht, receive 2 special privileges.
✅ Special 1 : Get free 2 months (60 days).
✅ Special 2 : Get "T-Shirt" BullVPN Limited 1 piece. After paying the service fee. You can contact the team to receive a t-shirt right away.
⏰ 1 - 11 November 2022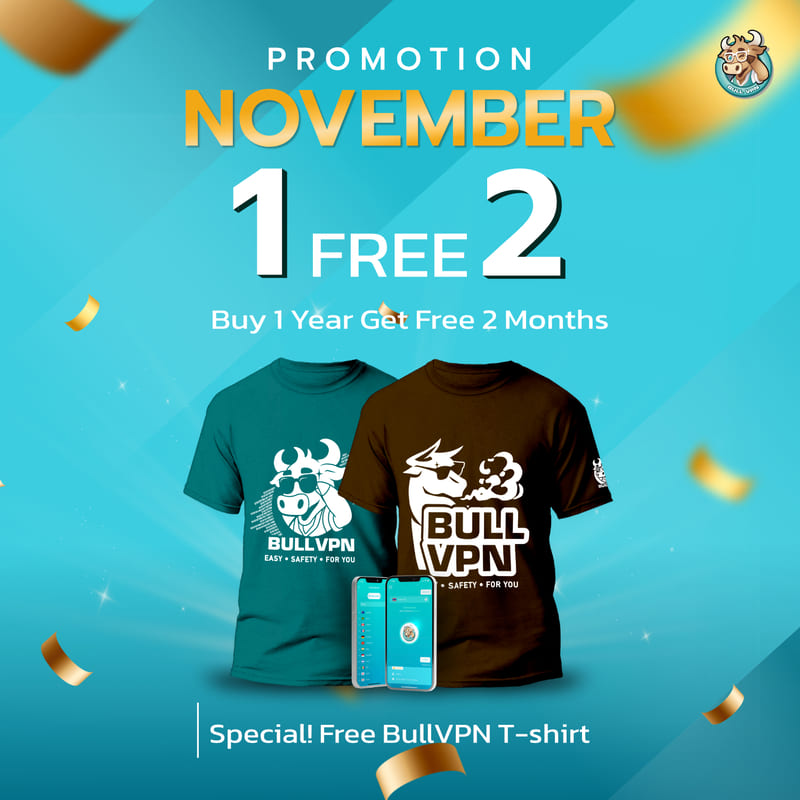 For those who have already purchased the promotion. Can fill in details for the team to deliver shirts at:
➡ https://forms.gle/W9A7gkGhhwaxA2an9
The team will deliver t-shirts after the promotion period is over. (after 12 November 2022)

Terms of Service
1. Promotion is non-refundable. The conditions are as specified by the company.
2. The promotion cannot change the promotion and gift to cash in any case.