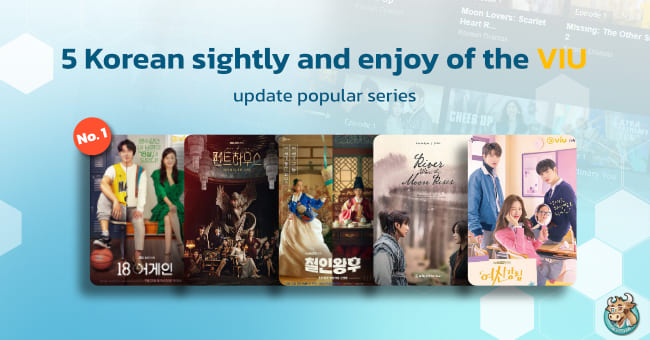 Because life is addicted to Korean actors... is enough to be addicted to series and COVID-19 has not disappeared. Therefore, we have to update the series to see a little, including comedies, dramas, various genres, all of which can be found at VIU.
1. MR. Queen (철인왕후)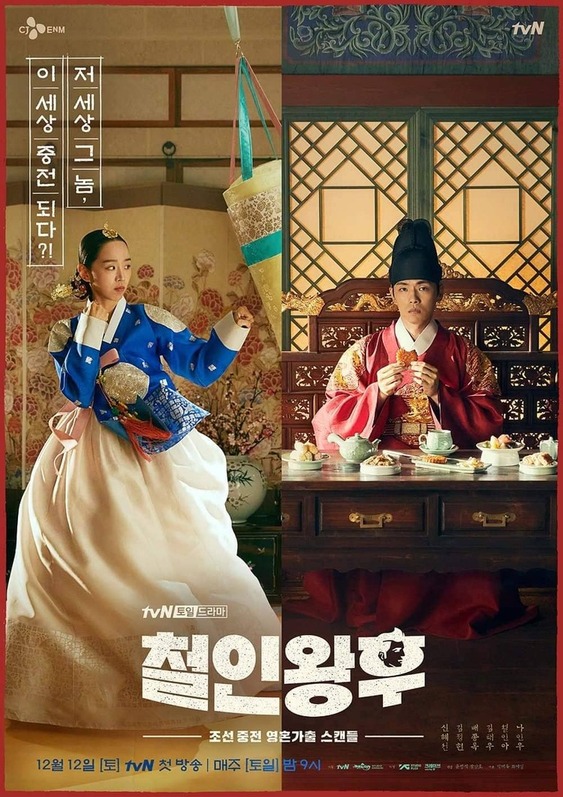 Movie Genre: Romance / Comedy / History
It is a very famous series. ranked number 1 of the series currently on air The series has acquired the series rights from the Chinese series "Go Princess Go." The man in the consort's body is really funny, laughing at every scene, falling in love with every character. It's one of my favorite series.
Synopsis: Jang Bong Hwan (Choi Jin Hyuk), a playboy chef who succeeds as a chef in the presidential palace, gets into a bullying accident by a colleague. causing him to come in the form of Kim So-young (Shin Hye-sun), the future consort of the Joseon era. who is about to marry King Chuljong (Kim Jung Hyun), who everyone says he is. puppet king Jang Bong Hwan must find a way out of the consort's body. How much turmoil will cause Wang? It also helped to change the tragic history of the King.
You can watch it here: "Click to watch in VIU"
Trailer Series MR. Queen
2. True Beauty (여신강림)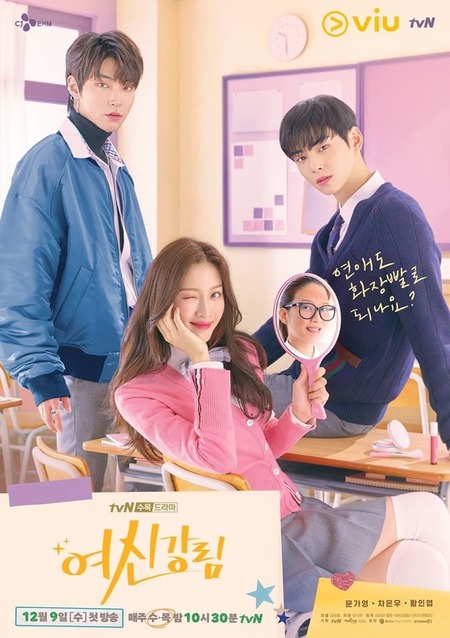 Movie Genre: Romance / Comedy
This story can tell in one word that anyone who hasn't watched it is a mistake. Did you miss seeing Cha Eun Woo's handsome face? Admin seems to be a bit crazy in love. Get into the story. This story is a romantic comedy-drama called full flavor. Since on air, there is a separate team of heroes. Team Phra Rong Gun Sudrit Because the trend is already very strong since in the popular Webtoon number 1 until made into a series And besides, the face of the protagonist, Rong, like in Webtoon, as if it really came out.
Synopsis: It tells the story of a high school girl, Im Joo Kyung (Moon Ga-young), who has a bad face and is teased by her fellow students. Until she started using makeup skills that can transform her into a different person like an angel. So she tried to cover up her bare face. Until meeting with Lee Suho, who everyone calls him God Suho (Cha Eun-woo), the perfect handsome boy of the school who has come to know her secret.
You can watch it here "Click to watch in VIU"
Trailer Series True Beauty
3. The Penthouse 2 : War in Life (펜트하우스)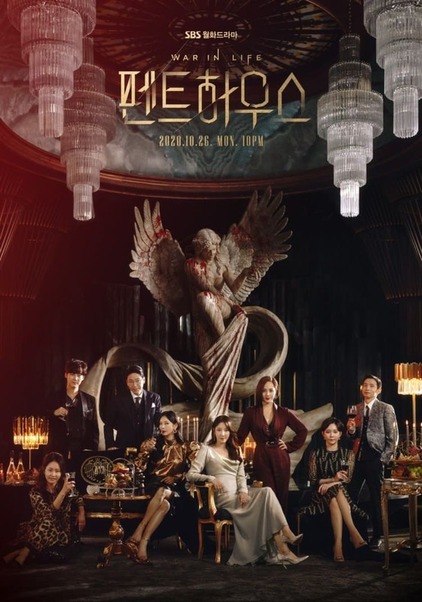 Movie Genre: Drama/Thriller
Thrilling story Emphasis on drama That includes many senior actors. The series is rated 19+, tragic, and terrifyingly slashed revenge for 2 seasons.
Synopsis: A young woman's ambitions to live in high society, a luxurious 100-story penthouse in the heart of Seoul has become a separate penthouse's height. reflecting the competitive society to ascend to the highest level Despite any tragedy, the famous soprano Jeon Seo Jin (Kim So Yeon) runs an individual singing class. She achieved success through talent. She is confident and arrogant. Married Ha Yoon Chul (Yun Jung Hoon), a top surgeon in the country, but he's still considered good because of his wife's wealth. Tall, famous, well-known in the social circle She is the wife of President Joo Dan Tae (Uhm Ki Joon), a real estate tycoon. The owner of this Hera Palace project, Oh Yoon Hee (Kim Yoo-jin), has a painful past in his childhood. when having a daughter She didn't want her child to lead a poor life like her own. So she did whatever it took to get into high society and move to a luxurious penthouse.
You can watch it here "Click to watch in VIU"
Trailer Series The Penthouse 2
4. River Where the Moon Rises (달이 뜨는 강)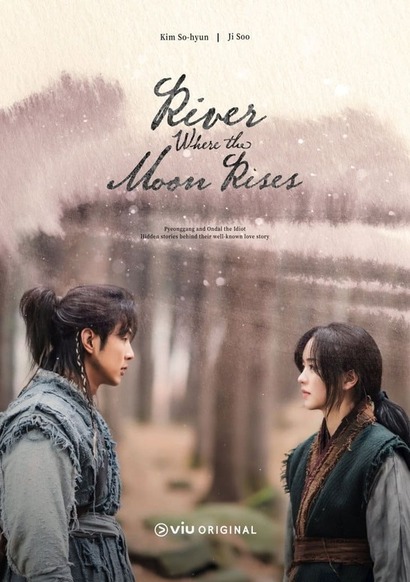 Movie Genre: History / Melodrama
VIU Original's work is an adaptation of the tragic love story of a popular Korean folk tale. It is another story that should not be missed. The production of the splendor, beautiful pictures from every angle, encourage all the team even if this issue encounters some obstacles.
Synopsis: The ambitious Princess Pyeonggang (Kim So Hyun) wants to become Go Kru Yeo's first female leader. So he travels around the realm and meets Andal (EP.1-6 Ji Soo, 7-8 Cut off) (EP.9-12 Na In-Woo), a man who makes foolish sacrifices. That can make the princess' feelings change because of the love of both of them.
You can watch it here "Click to watch in VIU"
Trailer Series River Where the Moon Rises
5. 18 Again (18 어게인)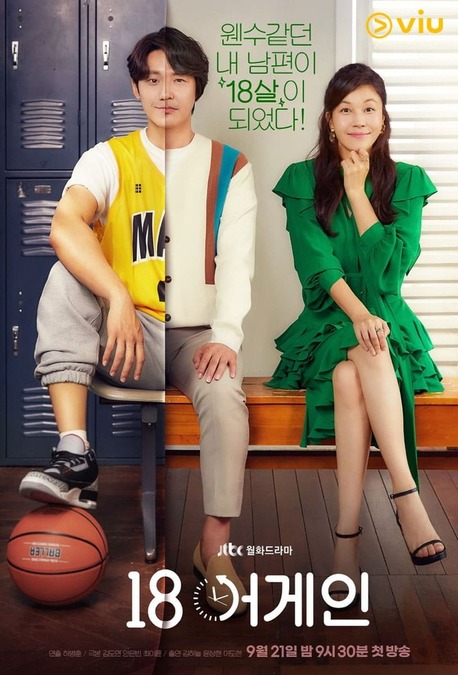 Movie Genre: Romance / Fantasy
Father Firefly has already shown his skills as a hero. In this story, Jin is happy with the princess of different ages. It is a story that allows us to learn about family life and the value of time. Because in reality, we can't go back.
Synopsis: At 37 years old, Jung Da Jung (Kim Ha Neul) and Hong Dae Young (Yoon Sang Hyun) start having serious family problems. To the point that Da-Jung filed an ultimatum to request a divorce. But Dae Young didn't want a divorce. and try to prove yourself by working hard He was despaired, discouraged, but then Daeyoung met with a miracle that caused him to return to his 18-year-old body and to hide the truth from anyone else of this bizarre story. Therefore, Dong Dae Young lives with a new name, Go Wooyoung (Lee Do-Hyun) instead.
You can watch it here "Click to watch in VIU"
Trailer Series 18 Again
for the recommended series. You can watch it via VIU www.viu.com, a streaming service that offers copyrighted Korean series with Thai subtitles. It can be viewed either through the mobile application or the website, and VIU Premium members will be able to watch it quickly. After broadcasting in Korea within 24 hours and clear images in Full HD without commercials
For those who live abroad, can't watch VIU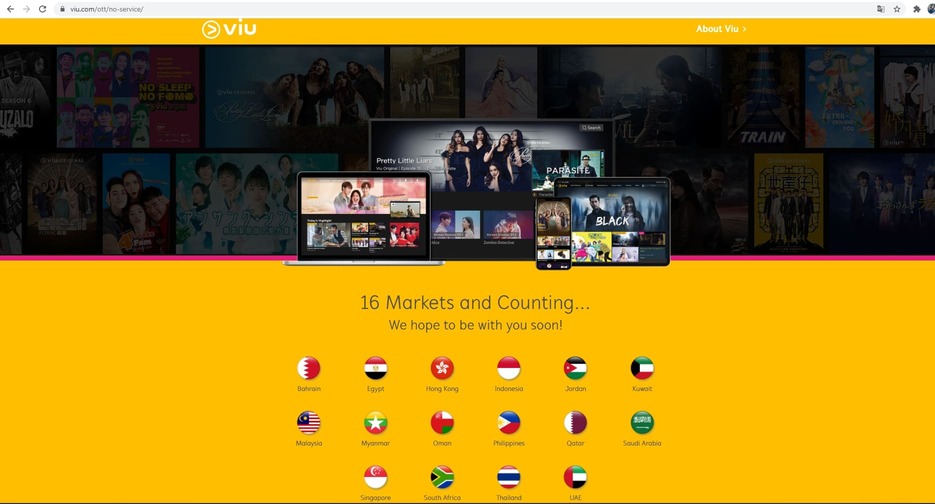 We offer BullVPN service to connect to Thailand servers. So you can watch the series on VIU of Thailand anywhere. No matter what country you are in.
You can learn how to use it here. https://www.bullvpn.com/blog/detail/how-to-unblock-viu