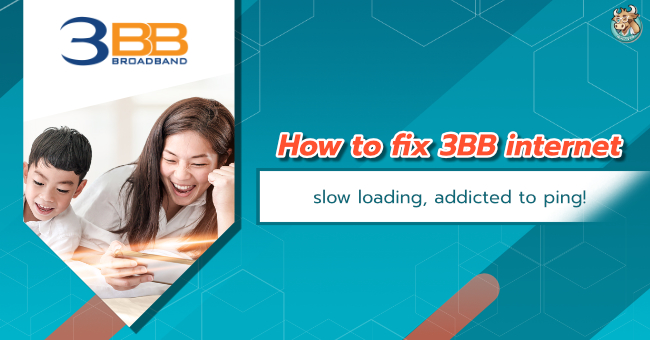 Who uses internet 3BB , whether it's a 1 Gbps home internet promotion or any package But still have problems with slow website access, slow internet, slow web loading, slow internet outing or 3BB Giga TV itself has problems watching movies loading for a long time.
Even if you report a problem in 3BB Member, it still doesn't help. Especially in the evening or at night The internet is getting more and more slow. Each time I go to watch YouTube, it doesn't load anything. The internet is unstable, the Facebook live is stuttering, or even watching Netflix, YouTube, TikTok has a problem.
Sometimes playing games, various online games, lag, lag, slow, ping, slow loading or unable to enter the game, such as Garena Login, can't access the game or play ROV, PUBG, high ping, etc.
Examples of problems from using the Internet 3BB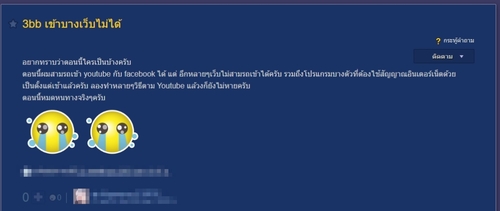 So how can I fix 3BB internet?
Fixing 3bb internet problems can be done in a variety of ways, such as rebooting the 3BB router or checking the Wi-fi if the signal is full or not. Check internet speed 3bb by checking internet speed test (www.speedtest.net) whether our internet is stable or not, changing DNS can be done
But there is another method that we recommend. It is a VPN connection that allows routing during those times of trouble to go on a more stable route. Improve the Internet Can go out better and solve the problem of unable to enter the game, solve game lag, watch streaming without interruption, and can also use foreign streaming as well.
Fixed the issue of 3BB unable to access the website Slow downloads with BullVPN
We recommends BullVPN as a general-purpose VPN service. Whether it's hiding IP, hiding identity, digging websites in the country and abroad. Traveling abroad, you can go to the website to see in the country. In addition, if you use BullVPN for gaming, it can increase stability, reduce lag, reduce ping for you as well. Supports a variety of devices, whether PC (computer, notebook) or Mobile (mobile phone).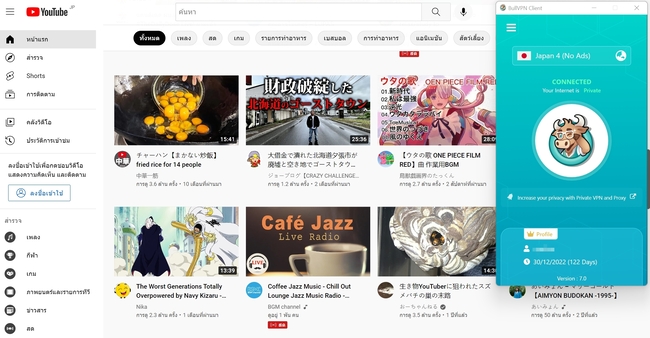 What is BullVPN?
—> https://www.bullvpn.com/blog/detail/what-is-bullvpn
Our BullVPN service is a VPN to solve internet problems especially such as problematic 3BB internet, slow web loading, unable to access the game, high lag, high ping, swinging through blocked websites. You can browse the web or cross-zone games. Friends can follow the steps to use as follows.