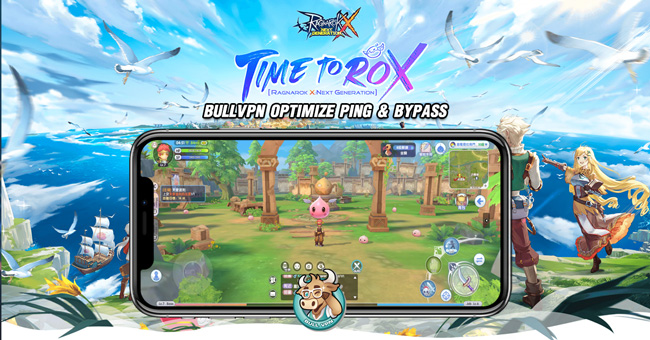 As Ragnarok (RO) fans must know, news of the rumored Ragnarok X Next Generation (ROX) game will be released soon, which will be available in Taiwan, Hong Kong, Macau, and Southeast Asia. Which the servers of Taiwan, Hong Kong And Macau has already opened for business at the end of 2020.
Ragnarok X Next Generation (ROX) is available under ByteDance, a well-known application owner. When I read this point May be wondering whether Ragnarok X Next Generation will survive or play for a long time with quality or not. Don't worry at this point because the company has partnered with Gravity Game Tech to launch services in Southeast Asia (SEA), a company that maintains RO PC servers in Thailand.
What is special about Ragnarok X Next Generation?
As this is an Auto MMORPG game, we can click on Quest to go to the respective location. Including fighting The picture and sound are even better. And more importantly, the version that will be opened in Thailand has Thai language to support it.
Boss Raid
In this version of Ragnarok X Next Generation, he has limited bosses for new players. Giving new players a chance to catch more bosses.
Career and skills
Anyone who is bored with the same career in the past Ragnarok X Next Generation for this sector, he will add special skills from the original as well. I already know this, even if the original job, but the new skill is another exciting way. (Secret spoilers that are more severe than other sectors in the past)
Guideline
For this sector, he has made a guideline that each career has what roles and abilities. In which the professions are available in the game, including
Acolyte
Mage
Thief
Archer
Merchant
Swordsman
Anyone who has just learned in the ROX game does not have to worry at all, because he has steps to teach each character to play as well. If trying to play and do not like it, you can change careers until you are satisfied. There is also a recommended Skill Point that we update as a guideline for those who do not update as well.
The merchant skill. In this version, merchants can set up their own shop. But what will be the conditions? Have to wait and play with each other to have fun.
UP Level
It is a version that can be easily leveled up. No need to spend too much time playing. (not included Event)
Random Gashapon
In this sector, there is still a gashapon for us to randomly free. But we have to join the clan first Because the clan will have activities that allow us to get coins to be randomly used gashapon But if anyone wants to add money to buy coins, they can do it as well.
For personal feelings, Ragnarok X Next Generation (ROX) in this sector is suitable for everyone, both who have never played and have never played Ragnarok, because in the game there will be a Guild line throughout every phase. And most importantly, this game can be played for free. No need to top up, because in the game there will be a Quest for us to do in exchange for coins. Suitable for people who want to be very slow and gradual, this game requires time to play. But it's also good that the game has a built-in bot. It saves a lot of time in farm coins.
Ragnarok X Next Generation will enter Thailand around mid-June 2021 to not lose the taste in playing the game. Big Blue recommends connecting to BullVPN in order to avoid your internet. Dropped or jerked This is because using the internet in such a high volume that the speed is throttled by your ISP. And more importantly, can also duck across the zone to play in a foreign server as well.