We have finally reached the last month of the year 2022, despite how fast time flies. This year is also the year that we are happy and proud to be beside all customers for a long time and hope that all customers will trust BullVPN to provide VPN services to all customers in the next year.
Promotion to celebrate Christmas 2022
To celebrate the upcoming Christmas season, BullVPN is offering an annual promotion as a year-end gift to all customers. by providing up to 2 promotions to choose from.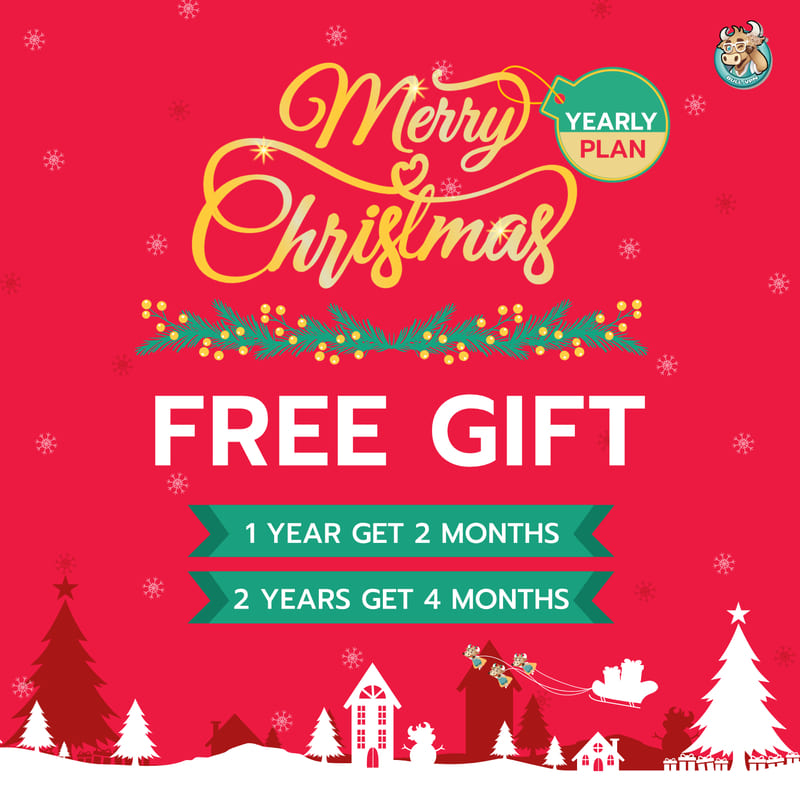 🎁Promotion 1 : Buy yearly plan 1 year 1,650 Baht Get free 2 months.
🎁Promotion 2 : Buy yearly plan 2 year 2,900 Baht Get free 4 months (Recommend)
Afer get promotion. You can use Promo Code : Christmas get free 3 days!
⏰ Today - 31 December 2022 (end os the year only)
Terms of Service
1. The promotion is not able to make a refund (Refund). The conditions are as specified by the company.
2. Promotion and gifts cannot be changed into cash in any case.