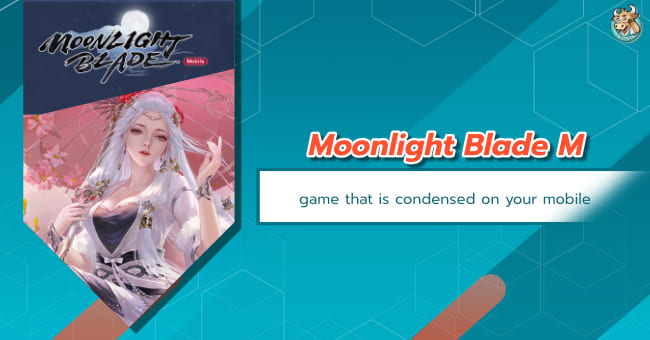 Hello, come back to BullVPN again as always. Anyone who likes Chinese inner-power games and is a fan of the novels of Gow Leng, must not miss this game with "Moonlight Blade" from the game developer Aurora Studios under the control. Take care of Tencent Games that has been running on Chinese servers for a long time. Until the development of the game "Moonlight Blade M" called both content and game system from the PC version to be on mobile phones for us to play. In which our own home has Garena Thailand as a service provider, and coming this time. We can play both PC and Mobile platforms, and can also play cross-platforms. Today we will get to know more about this game.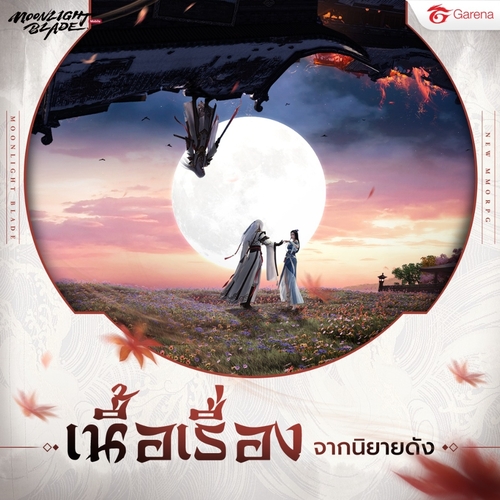 As for the game, "Moonlight Blade" or "Moonlight Blade M" is an adaptation of Gu Leng's novel. It has also been adapted to create a series of movies in the Thai name "Kohfah Chandra Sword" or "Sword Snow Daeng". The game is an Action MMORPG that is called full in a very beautiful graphics. Black Desert Online is an online game with excellent graphics and game system in Korea. "Moonlight Blade" or "Moonlight Blade M" is an online game with outstanding graphics and excellent presentation from China. that's all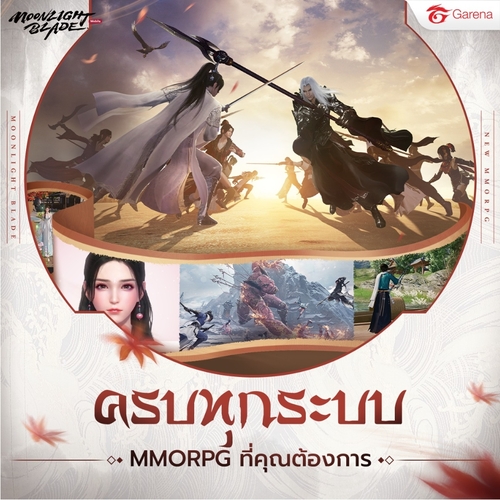 In the game, we will take the role of a warlord from different schools based on the characters in the story of "Moonlight Blade", each school will have a different distinctiveness. There will be only some schools that can only create male or female characters. In the game, we can create a female character who is a cute loli boy, but the brutality and blood spatter are still the same. In the first phase of the game is open on Thai servers, there should be a total of 6 offices to choose from. It's up to the players who like the gimmicks because each school will have its strengths-different disadvantages.
Let's talk about the graphics of the mobile version of the game "Moonlight Blade" or "Moonlight Blade M". I have to admit that it's the first online game that we dare to say bluntly about how beautiful his graphics are in the PC version, how well done the Mobile version is. Especially when creating a character, all the details are the same. It is considered another system that the game development team intends to make look like the original game as much as possible. And when entering the game, the graphic details are very beautiful, the design of the various designs is still good as usual, and the beautiful scenes of this game are still complete and tell a more concise story.
In terms of gameplay, with "Moonlight Blade M" being a condensed version of the PC version of the game on mobile, many systems need to be optimized. It is therefore not surprising that this version of the game took a long time to develop. In order to keep the presentation that is the highlight of the game in various systems and to bring out the best performance at that point. The gameplay is simple and easy to understand whether you're playing it on a PC runner or a smartphone. Each provides the same playing experience with every finger regulation. It is really different in that the PC version can adjust the graphics to be more beautiful. Play more smoothly than that.
What are the highlights of the game "Moonlight Blade" or "Moonlight Blade "My Story" because it takes the famous novel of Gow Leng to adapt and tell the story in a video game style. Many of the characters you know will appear in this one. Personally, Ajanut thinks that the storytelling in the Mobile version is very well done, very concise, paying attention to every detail. There may be some moments where the cutscenes from the PC version are taken together as well. But it's not a problem at all, followed by the "flying system" that is another feature of this game that this version is still put in the same way, don't worry.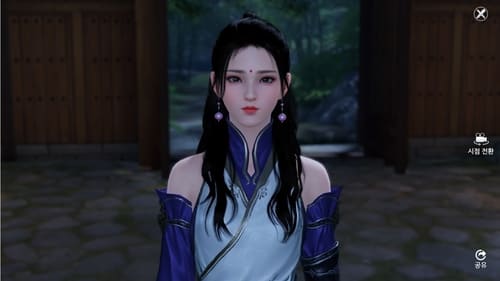 The ultimate game of "Moonlight Blade" or "Moonlight Blade M" goes to the "PK and PvP system" that has been optimized for this platform. The fierce battle of the fighters called cheerleaders. Let's have fun. This may be another main reason that Garena Thailand brought this game to the service. Because it can organize competitions in the form of e-sports. Let's just say more, this will help the game in vain. Let's wait to touch the game server in Thailand.
For those who want to try the game "Moonlight Blade M", you can try to download the game in the Taiwan server [TW]. Let's play first. Anyone who wants to play with beautiful graphics can play through the PC runner with Garena program. Just change the zone to Taiwan, you can download this game and try it out.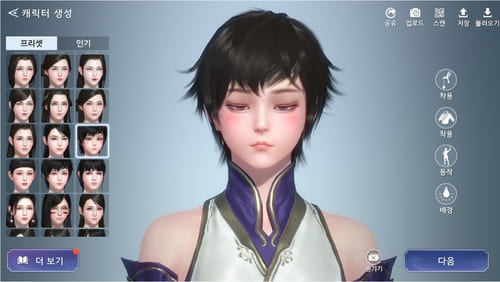 Download Moonlight Blade M Game and Facebook Fanpage
● Moonlight Blade M - Server Taiwan 👉 https://mbm.garena.tw/
● Moonlight Blade M - Facebook Fanpage Server Taiwan 👉 https://www.facebook.com/MBMTWGarena/
● Moonlight Blade M - Download game Server Taiwan Android APK [QooApp] 👉 https://apps.qoo-app.com/en/app/17791
● Moonlight Blade M - Facebook Fanpage Server Thailand 👉 https://www.facebook.com/MBMThailand/
If your friends like to play online games both in Thailand and abroad on their smartphones. The important thing is to play smoothly without interruption and some games may have IP blocking. We recommend "BullVPN" program to help you play games smoothly. It also allows access to IP-blocked games. Importantly. BullVPN program is a VPN program that can be used on both your mobile, smartphone or PC. So that you want to play a good smartphone mobile game, you can connect and play smoothly. Don't believe it! Let's try to use the service together.