Let's see how to connect to IPv6 off.
The BullVPN team would like to explain a little about IPv6, which is the IP address of the machine or the internet. Initially, internet services would mainly use IPv4.
Later, IPv4 was not enough for human needs, therefore adding a new version of IPv6 to be used in conjunction with IPv4, both of which will be used differently. If any customers are interested, please explain in the next round, but you can search on Google.
But the problem explained is that when connected to a VPN, your internet still has 100% of the remaining traces, track, and website you want, so we have the feature to turn off IPv6 using our BullVPN program.
BullVPN Android
Go to the main page and go to the Setting in the BullVPN Android application. Top left corner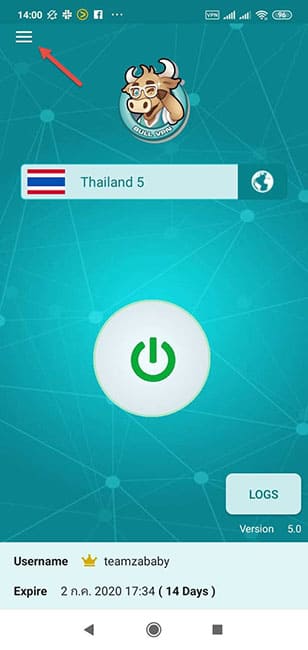 Click to turn Disable IPv6 to green and press the Save button, then back connect.
BullVPN Windows
Open the program and go to the Settings in the upper left corner. Select the Advance box and check Prevent IPv6 address detection.
By default, Windows will always keep it checked.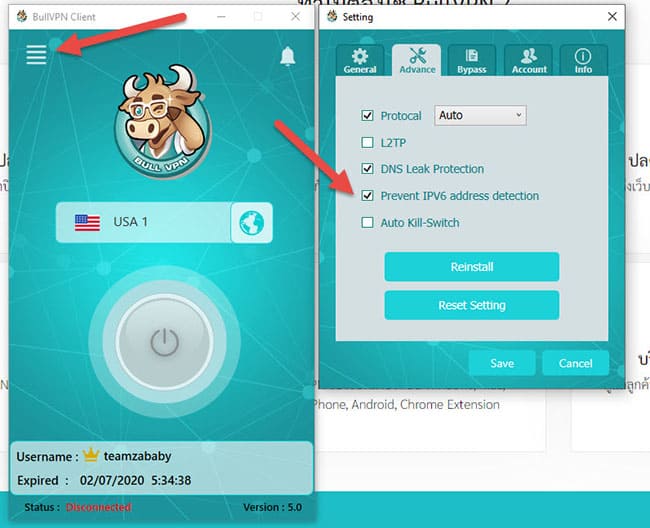 That's it. You can turn off your IPv6 when connecting to our BullVPN.