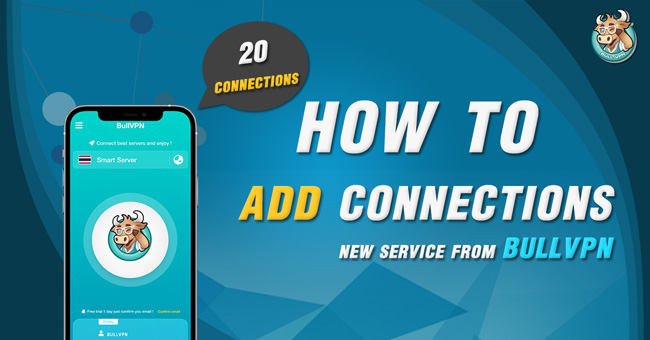 Hello all BullVPN customers, today we are going to introduce our newest service. That is, customers can "Add Connections" by themselves. Suitable for customers who want to connect to multiple devices at the same time. How to Add Connections is not difficult. What should I do? Let's see.
How to Add Connections
Customers who can increase the number of connections must make a payment for the service via the website only. Excluding payment through the application (up to 2 connections), just the customer following the steps. After paying for the service, you will be able to add devices to use immediately.
Step 1 Log in BullVPN
- Have customers log in to BullVPN successfully, then select the Order menu.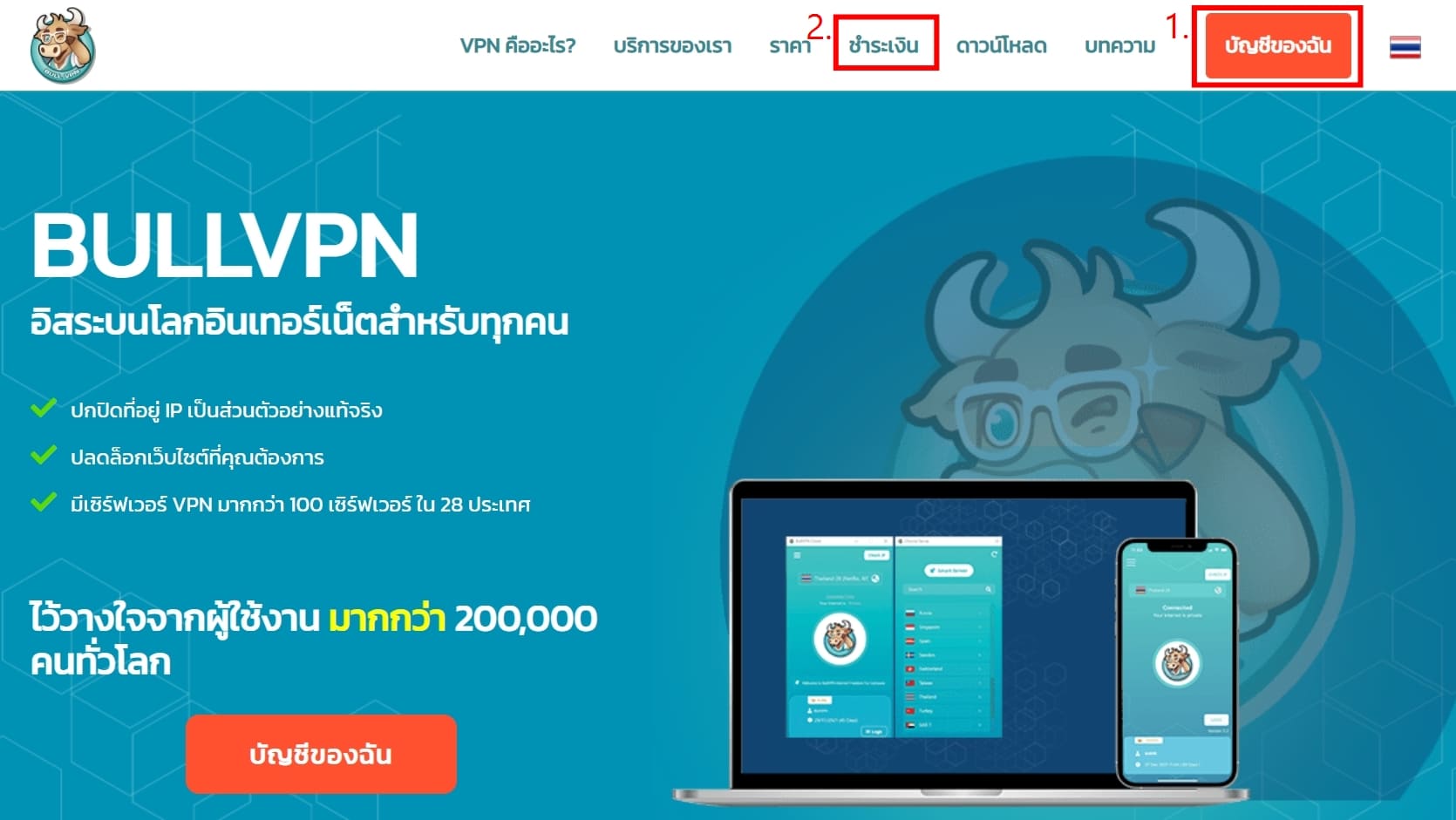 Step 2 Choose a plan and Add Connections
- Choose the plan that the customer wants to use. After that, notice that in Options, customers can add the connections they want up to 20 connections.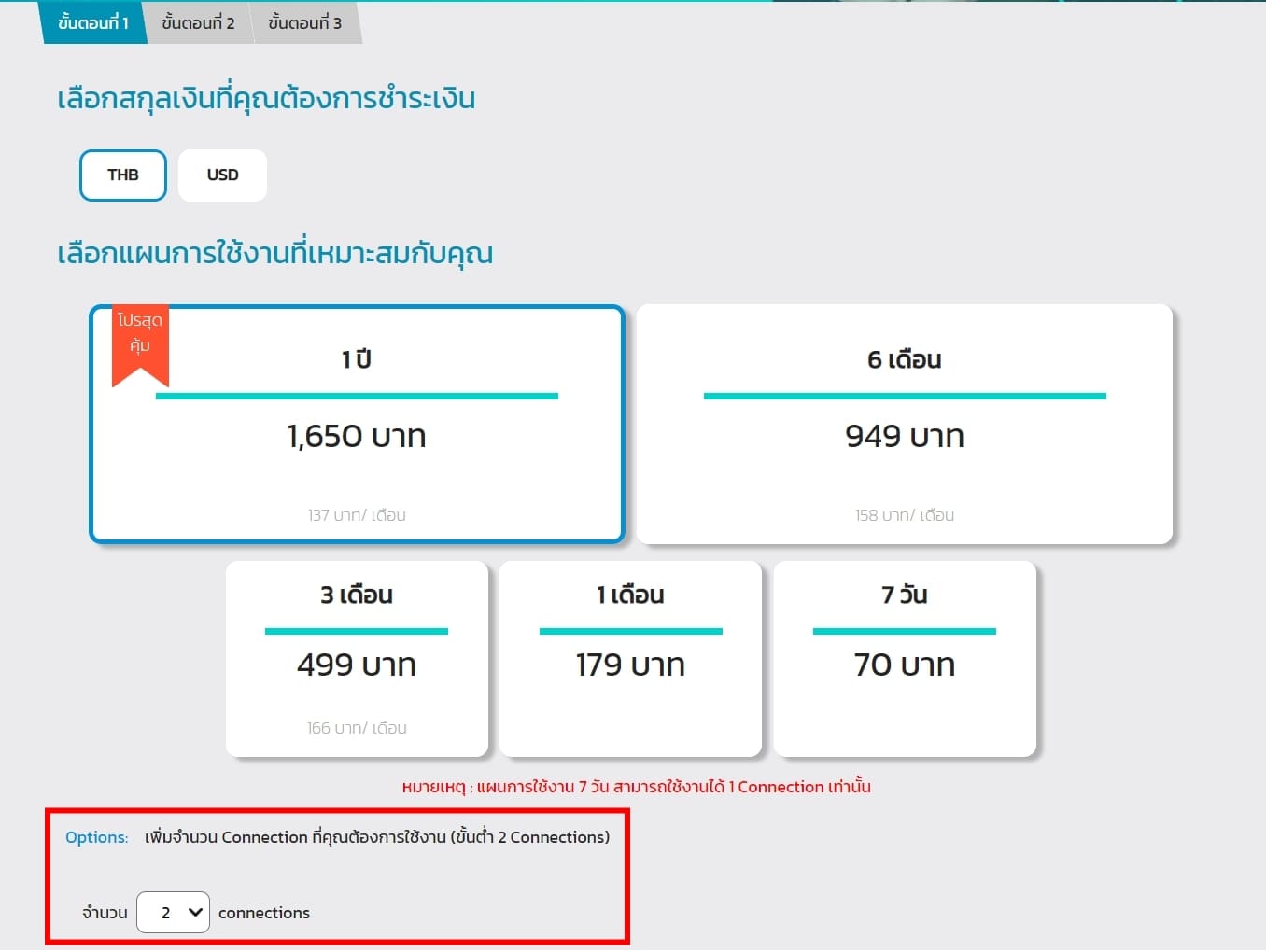 - At this stage, the price from the plan and Add Connections will be immediately included in the customer. Once the customer has selected a plan and Add Connections, click "Continue".
Step 3 Enter Email or Username in the system and set the activation date
- In this step, customers can enter an Email or Username that they want to pay for the service. In case of having previously logged in, the system will display the customer's E-mail, check the information completely.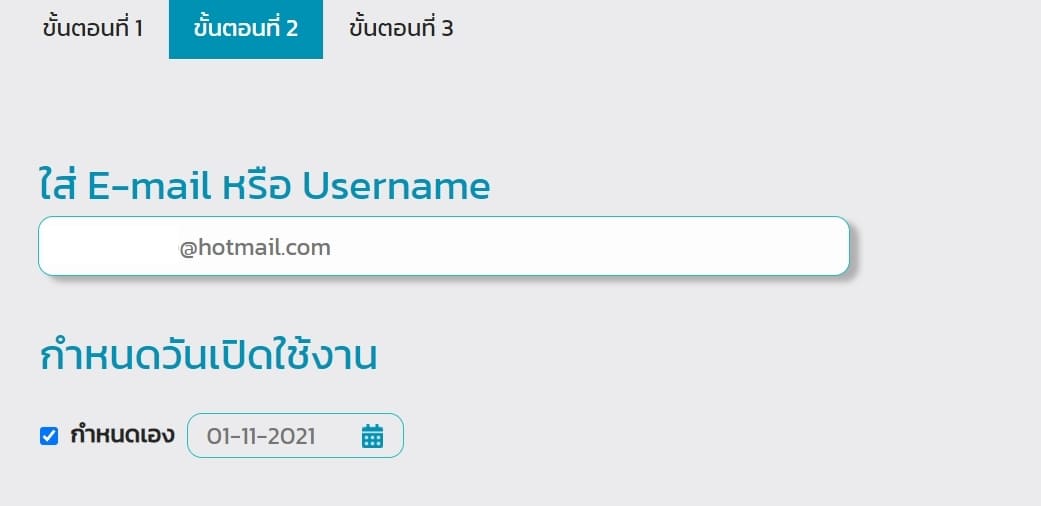 - To set the activation date At this stage, customers can set the date of use that they want to activate. If you want to activate immediately, you can press "Continue" to go to the next step.
Step 4 Choose a payment method
- Customers can choose to pay for BullVPN service at the convenience of the customer at this step. which is available in 5 channels.
1. How to Pay BullVPN with Credit/Debit Card
2. How to Pay BullVPN with PayPal
3. How to Pay BullVPN with Mobile Banking (QR Code)
4. How to Pay BullVPN with True Wallet
5. How to Pay BullVPN with Bank Transfer
- Allow customers to pay for services via the channels that customers choose. After the payment has been made, the customer will receive the Add Connections immediately, except for the payment channel via bank transfer that must wait for the staff to verify the payment of the customer's service first. to get Add Connections (takes no more than 30 minutes)
Step 5 The payment is complete
- When the customer has already paid for the service The system will display a face and notify a message "Payment is complete" as shown in the picture. It is considered that the payment process has been completed.
- Customers will receive a usage date immediately after payment has been made. Can check at My Account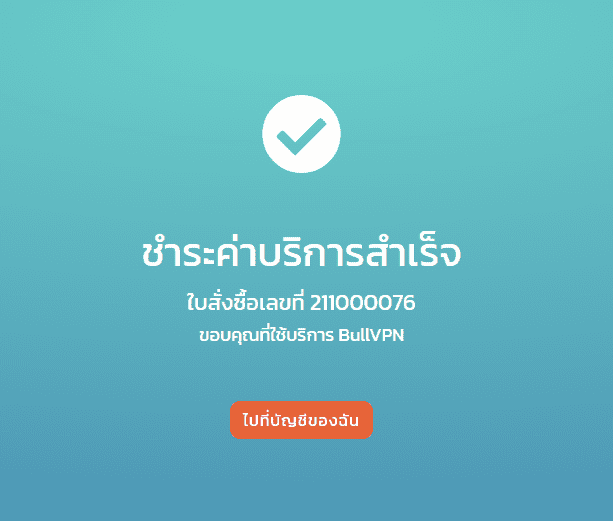 You can check the payment status here.
Invoice: www.bullvpn.com/member/order