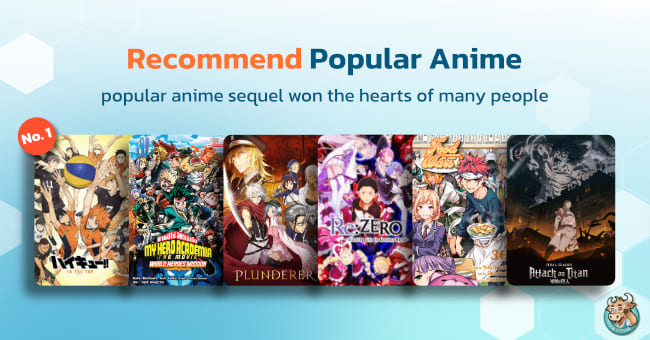 For many people who have been anime fans for a long time Would certainly expect a new anime or favorite sequel of the anime that is about to be released in the middle of 2020, but Because of the epidemic that is occurring Causing many anime films that should be released in April 2020, have to be postponed for a long time, some of which have to be postponed to next year until some people may have forgotten what is about to be When is the screen?กัน
Introducing a follow-up anime that is probably the most popular sequel that has won the hearts of many people for a long time. Which has been selected for everyone to choose to watch
Come to the anime series
1. My Hero Academia

Let's get to the first story. A super-anime that has an overwhelming amount of followers. Which has just aired for the final episode of the season
The storyline is that Special powers have been discovered all over the world. Until it became normal for the new generation Which are all people with "identity" (special power), so the superhuman society began At the same time, chaos from users of special powers in the wrong way. Then raise the level of violence The country has drafted a law against violence. By allowing the brave to suppress the villains In which the protagonist "Midoriya Itsuzu", who is dreaming of becoming a hero, becomes an identity. Causing the dream of entering the academia to be dim But then one day, he met the beloved hero Allmight, the city and himself. He came to know the secret of All Might. And began to turn his life On the path to becoming a true hero
Can follow the copyright watch at https://www.crunchyroll.com/my-hero-academia
But for this part Thai version or Thai subtitle is not copyrighted yet. Can watch other sections at Netflix

2. Plunderer (จอมโจรคนเหนือเลข)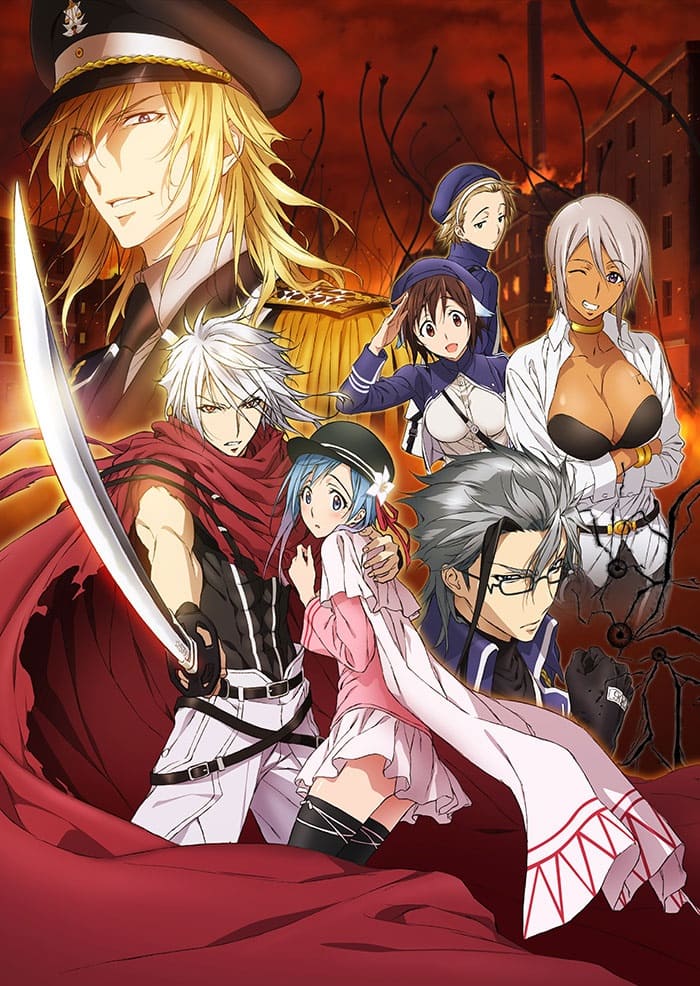 This is a new non-sequel anime. Which has a very interesting story Which anyone who is a fan of fantasy anime in other countries should love quite a bit Which had just finished screening last week.
The storyline is that The world that has numbers called 'count' on the body is important and can also increase or decrease, which determines their lives. Hina, the girl that has been asked by his mother to find a man. one Until she meets a masked man, Rihito
Can follow the copyright watch at Netflix Japaneses.

3. Haikyuu!! To the Top (ไฮคิว!! คู่ตบฟ้าประทาน)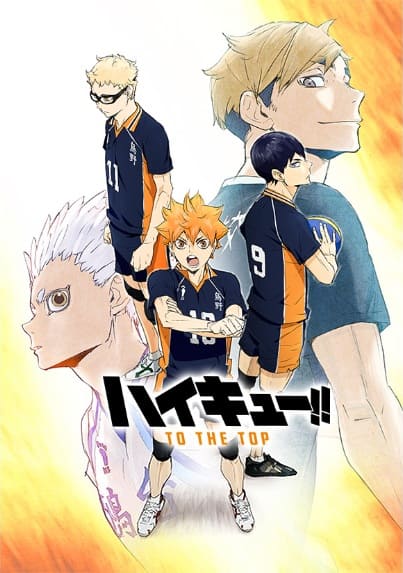 Let's come to an interesting sports anime. A lot of people should know about this anime with the course of the men's volleyball tournament.
The story of Hinata Choyo, a young boy who started playing volleyball after seeing "Small Giant" that is currently playing volleyball, Hinata is dedicated to playing volleyball. Until he was able to take the Yukigaka school team to participate in a volleyball match for the first time But Hinata's team suffered catastrophic defeat for Kitagawa Daiichi's team, which had players such as Kageyama Tobio until arriving at high school. When he finds Kageyama, whom he intends to overcome Also in the volleyball club here too! It can be said that the sport has been a lot of fun over the years, but in Region 4 This episode has now finished airing in April. Can follow up for anyone who is really interested in sports anime!
Can follow the copyright watch at Crunchyroll and Netflix
4. Re: Zero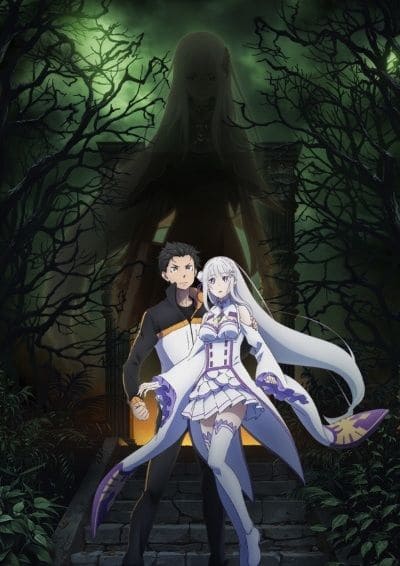 The sequel, which was postponed from last April, is set to be released in July. A beautiful anime with bright stripes that many people have been following for a long time.
The storyline is that "Natsuki Tsubaru" that returned from shopping at a convenience store but suddenly moved to another dimension But unfortunately, attacked by robbers Therefore being rescued by a mysterious woman And went to find her important things until the tragedy killed both of them But Tsubaru resurrected with the passage of time before the disaster occurred. What will the story be like when he has to find a way to get her out of the future? In this part 2 that is about to show The story will increase concentration. Suitable for leveling up the liver of the fans. Wait and see!
Can follow the copyright watch at Netflix

5. Shokugeki no Soma: Gou no Sara

Popular cooking anime that should have many fans to watch in anime. Which has just started to appear recently
The storyline is that The main character is a young red haired boy named "Yuki Hirasoma". He has set his own most important goal which is "To be the first chef" to want to beat the father to be. Later, he came to study at Tosuki School. In the students 92 famous for creating the best chefs in Japan, declaring war with students everywhere People say they are the best chefs standing at the top of the school. It can be said that the score of full repulsion He will have to overcome many obstacles and competition in order to be number one. In this latest installment, there are still some of the most formidable opponents waiting for him!
Can follow the copyright watch at https://www.crunchyroll.com/food-wars-shokugeki-no-soma
But for this Season Thai version or Thai subtitle has not yet been copyrighted. Can watch other season at Netflix
6. Attack on Titan The Final Season (ผ่าพิภพไททัน)

A great anime form that has won the hearts of many people. From the whole battle scene The story is so tied that you have to ask for time to understand and encourage you to search. Making it an extremely awaited anime When releasing the final trailer version With the same schedule that will be released in October, but there is still a possibility that it may be postponed for next year as well.
The storyline is that When Titan, the enormous enemy that comes with enormous power Has returned to appear and attack humanity After building a 3-story wall of self-defense and staying at peace for over 100 years, humans have to face a crisis that is at risk of extinction. When the starving titans of more than 100 years went rampant and took people for food. Until the outermost city wall, "Wall Maria" was destroyed and one of those losses Including the family of "Eren Yeager", Eren faces a resentment like never before Therefore has determined that he must join the survey team And will completely eliminate the Titan! Maybe like a general vengeance for someone you don't know. But the various clues that are hidden Will not want to press skip even once
Can follow the copyright watch at Netflix
7. Tensei shitara Slime Datta Ken (เกิดใหม่ทั้งทีก็เป็นสไลม์ไปซะแล้ว)
Different fantasy world anime and this hero (?) God Of course, many people would certainly look forward to it. Due to the original schedule announced in October of this year But must be disappointing When it was announced in May that The anime screening was postponed for early next year.
The storyline is that A 30 year old man who has never had a girlfriend with him once Then pushed for bad luck, stabbed to death because he intervened in the culprit Realizing again, reborn in a different world Also resulting in a slime Which this rebirth comes with a voice in the head which is a skill "Great Philosopher" who knows everything The journey of the little slime begins when he promises to be friends with the legendary evil dragon. And has the name "Rimuru Tempest", in this second part there will be a more intense story And there are definitely exciting battles await
Can watch other season at Netflix



8. The Promise in Neverland(พันธสัญญาเนเวอร์แลนด์)
Emotional content anime This fun opening song The fans who follow will probably have some fun. When knowing that it has part 2 It's already out and about to be released this year. But! Because of various crises, the anime was postponed to show next year. Can say that it has been postponed for a long time
The storyline is that An orphanage That has children from small ages to elementary school children The common point of these children is that everyone has numbers engraved on their bodies. All of which are well raised with love from 'Ma Ma', with the protagonist having three people, 'Emma' 'Ray' and 'Norman' who is a child that can be called both Smart and smart at the nursery. The story progresses when the three go to know the dark secrets of their place, and in part 2 that will be released next year. How will the children's scene be opened? Can be followed up
Can watch other season at Netflix
9. Yahari Ore no Seishun (กะแล้วชีวิตรักวัยรุ่นของผมมันต้องไม่สดใสเลยสักนิด)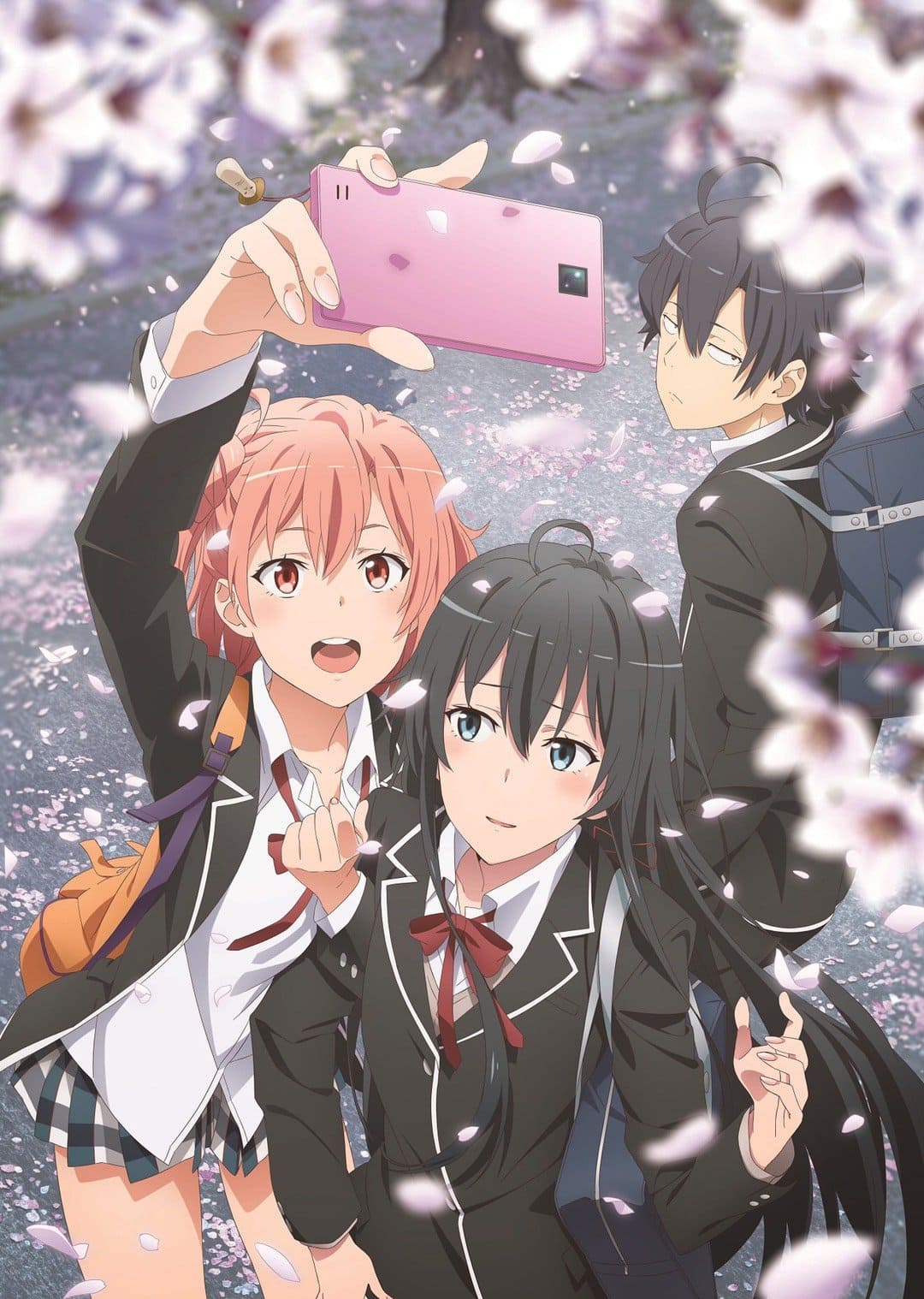 Let's try to change the genre from fantasy or action. Come to anime in school A love triangle between three of us. For anyone who likes to read this genre that creates smiles or lighthearted (?) From other stories, then This is another story that we would suggest. Which was originally scheduled to show in the middle of this year But because of the outbreak of Covid-19 Causing to have to be postponed to show at the end of the year Please wait for the fans.
The storyline is that Hikikaya Hachiman, the youngest boy in the world Who like to look pessimistic until no one is a friend or boyfriend Like to discriminate against friends in the most vicious way with his personality Causing the teacher advisor Hirasuka Shizuka to decide to change his personality By sending him to a service club There, he meets Yukinoshita Yukino, the most beautiful girl in this school. And a busy story arose In this upcoming project Could it be a summary of all three of their relationships? A ... Who will be the female protagonist?
Can watch other season at AIS Play

10. Sword Art Online
Next story, many people who like fantasy online games should know better about "Kirito God" who likes to call each other. The anime was first shown in 2012.
The storyline is that Sword Art Online, the newest game in the virtual world, has been released, with many gamers playing. Until abnormal events occur Causing players to not be able to exit the game The only way out Is to conquer the highest level of the game only! The intense fun of the story increases with each part. Which our hero went through, it was as good as a real hero And in the latest part which is likely to be released in July, too. Will Kirito, who has been affected by the previous sequel, be returning to shine and will face the enemy to end the fight and clear the long haul of the previous sequel?
Can watch other season at Netflix


I'd like to add more anime The Movie to follow



11. Demon slayer : Kimetsu no Yaiba The Movie: Mugen Train (ดาบพิฆาตอสูร เดอะ มูฟวี่ บทรถไฟนิรันดร์)
Of course, this is a great anime. The music openning is on because it's stuck in the ear. The lineup also ranks in the best anime series in 2022 . Fans are looking forward to seeing this anime that is about to have the style. Movie massively released at the end of this year After the Covid-19 Crisis Many people have to worry about whether or not they will be postponed next year as well as other films. But! After a long anticipation, the SF Cinema announced that the movie The Destroyer Sword, the movie will be released in theaters on November 5, 2020. This is a story that fans may follow through the manga. Had hoped to see animation and people who didn't read it but wanted to know what would happen Of course, there are many flavors awaiting at the end of this year.!
But for anyone who wants to follow the anime series, there are copyrighted at Netflix


12. Detective Conan The Movie 24: The Scarlet Bullet (ยอดนักสืบจิ๋วโคนัน The movie 24 กระสุนโลหิต)
Investigative anime that has been in the memory of many people for a long time. (When will it end?) At this time, the Movie 24 came out after airing in Region 23 which received a good response. In this part, the protagonist can be anyone who is impossible. That is "Akai Shuichi", the handsome young female FBI. Which aside from having only him Almost every Akai family plays a role in this part. It can be said that you will see the face and the role of the cool family. This family definitely has a lot of roles. When watching the preview, I forgot our hero for a while. By screening in Thailand, 30 July 2022 , still not suggesting that it will be postponed again or not. But of course, expecting this part to the utmost.
For all other episodes of anime with copyright from year 1 and the movie in every season Can be viewed at AIS Play
And ... what if the video problem is blocked in the country of residence?
Issues that may be an issue with anime or series must be met, and it is inevitable that you can't watch Netflix or Crunchyroll or various websites / applications because they are stuck in a country. "This video has been blocked in your country", "Sorry, due to licensing limitations, videos are unavailable in your region" and many messages showing that you do not have permission to view the video you want. Since you are outside the service area
The only possible solution is to use a VPN to cross the zone to watch those videos. And the Vpn duck will not use complicated procedures anymore All you need is BullVPN, a program and application that will help you duck zones safely and easily.