Line TV is a website and an application for watching programs, series, dramas, and historical films, both Thai and foreign, music, sports to choose from according to lifestyle. Unlike Youtube, this service is not available to ordinary users to upload clips, but the content on LINE TV comes from a collaboration with content producers. Upload clips directly from the official channel.
This blog would like to please those who love the Y series (Y In Love). Now LineTV has a series of Y for fans to watch. Each of the stories that came out had a lot of feedback. Recently, Line TV has made a menu list of "Series Y" for the fans of Series Y to see each other comfortably and easily.
WHY R U: สายฟ้าซน (Saifah Zon)
Why R U The Series because of love, right? A series that will make you fall in love with fiction. When Son, a young man who is not into Y novel, swears by his younger sister (Sol) who wrote Yaya novels This caused chaos to happen to myself and people who didn't like Sai-Fah's face, and moreover, the rival tutor and fighter had to share their comment. What will be the next event? Follow in Why R U The Series because love is not on LINE TV in uncut style!
Watch Saifah Zon here: Click to go LineTV
2gether The Series

From the popular novel "2gether" to the popular Twitter trend every time a new episode releases. Into a series that will become a favorite of everyone The turbulent story of a young boy who dreams of finding true love on the campus. But must meet a handsome gay man who is both stubborn and on the side despite how much rejected he was, he would not give up. Until the boy had to get a friend to help him become a fake boyfriend. But when he realized it again. The two of them had already fallen in love. Will the two of them become together until the last day? Follow them in "2gether".
Watch 2gether The Series here: Click to go LineTV
Still 2gether The Series
As a sequel to "2gether", the story seems to have a happy ending. But it's actually just the beginning. Of the next Trial Stage that would intervene between them again. Come to please them in "Still 2gether"
Watch Still 2getherThe Series here: Click to go LineTV
En Of Love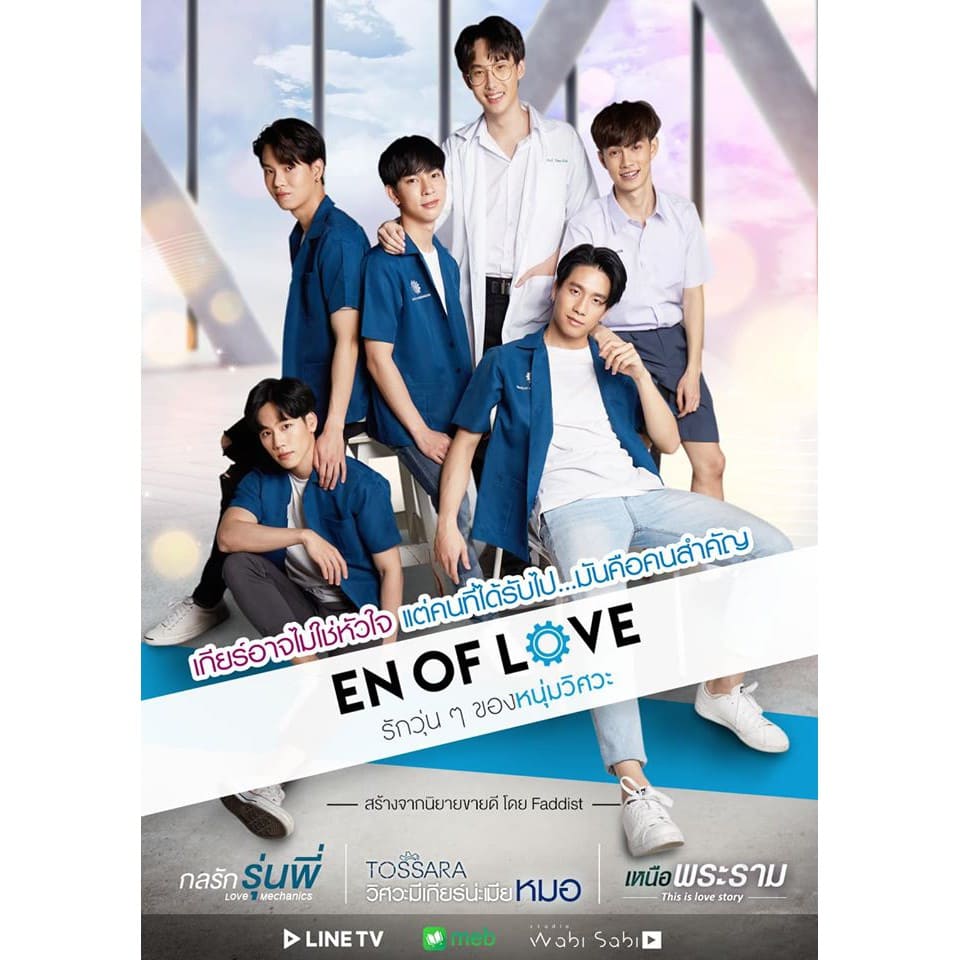 A love story of a group of students that happened unexpectedly and no one seemed to want this love to end. How will this story be? How confused can you follow in "En Of Love"
Watch En Of Love here: Click to go LineTV
TharnType the Series SS1 & SS2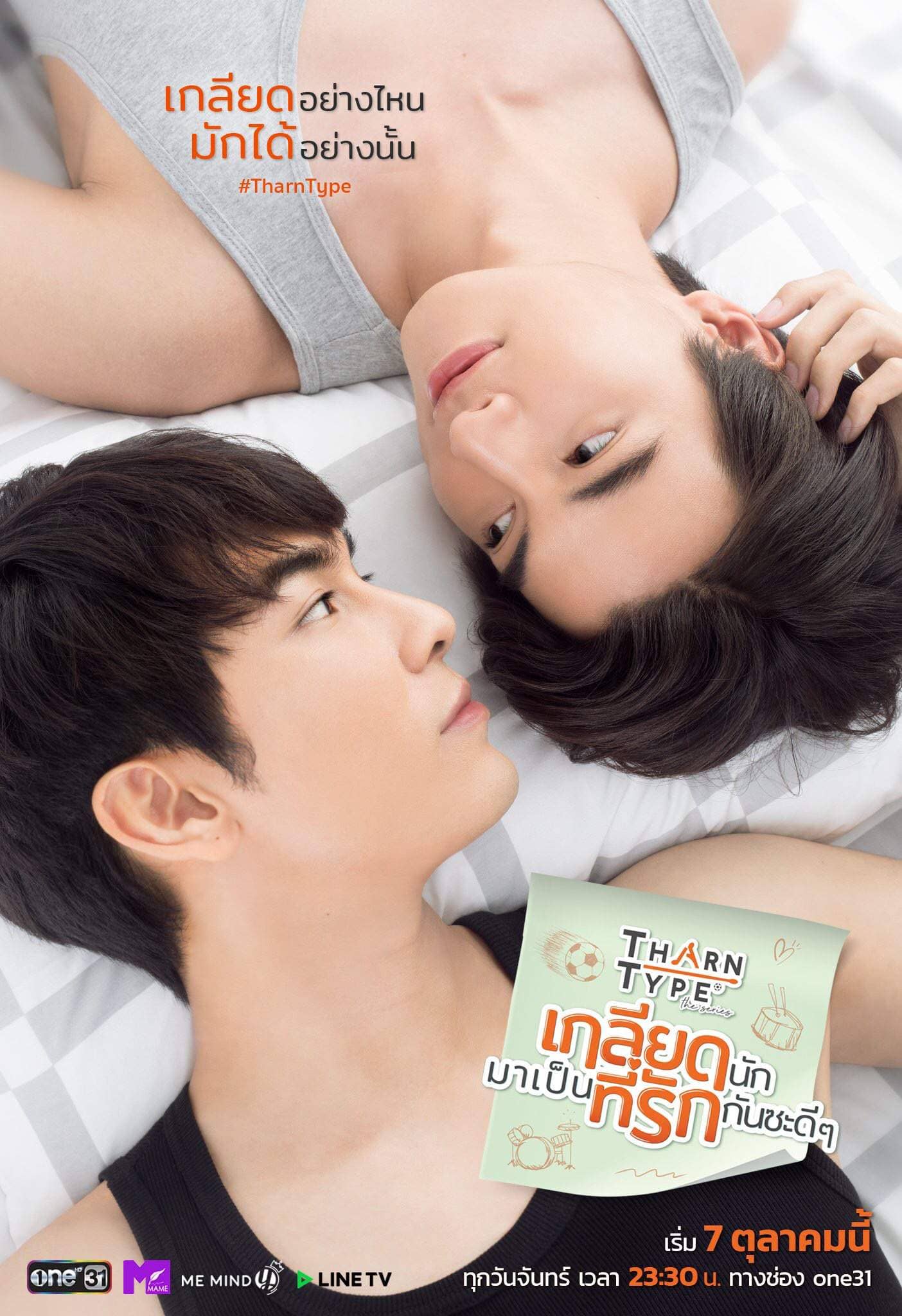 TharnType The Series SS1 When "Type" has a past fascination with the third sex. Until turning into hate, having to become a roommate and "Tharn", but Tharn likes men together. This work from roommates must become enemies. Because Type tried to find a way to drive water out of the room, not unless each day. In the end, how will Tharn turn the Type of hate into love? You can follow them in TharnType The Series SS1.
And TharnType the Series SS2, a romantic love story that has created a sensation around the world. In this season we will talk about the love of "Tharn" and "Type". After being in love for 7 full years, they are not just students anymore. But enters a working life that has both obstacles and changes. What Will This Love Be? Follow us in TharnTypeThe Series Season 2
TharnType The Series SS1
Watch TharnType The Series SS1 here: Click to go LineTV
TharnType the Series SS2
Watch TharnType The Series SS2 here: Click to go LineTV
I told sunset about you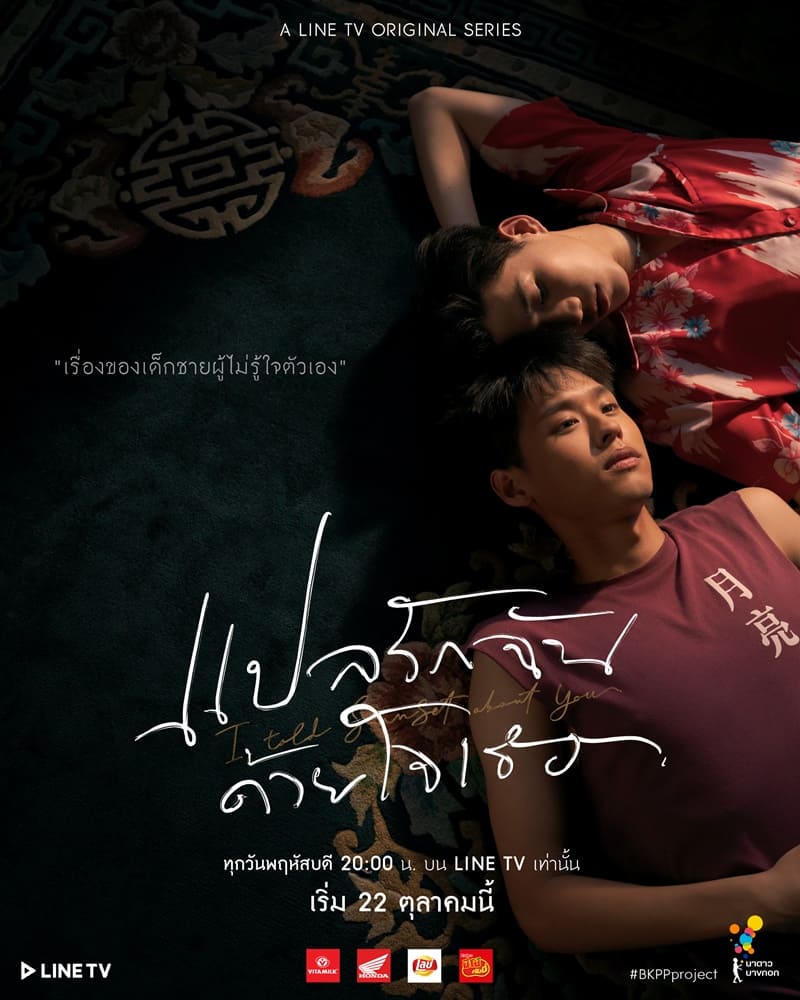 New series from Nadao Bangkok. Story amid the wind and sunshine of Phuket. Many years away from childhood friends, "Te" and "Oh Aew" reunite at a Chinese language school. In order to prepare for the university entrance examination. But when each side intends to take the entrance examination to the Faculty of Communication Arts of the same university. Best friend who used to dream therefore became an important competitor. This is the largest exam field in the life of a high school student, this time with both the dreams and the bond of two young boys at stake.
Watch I told sunset about you here: Click to go LineTV"
For those in foreign countries cannot watch Line TV.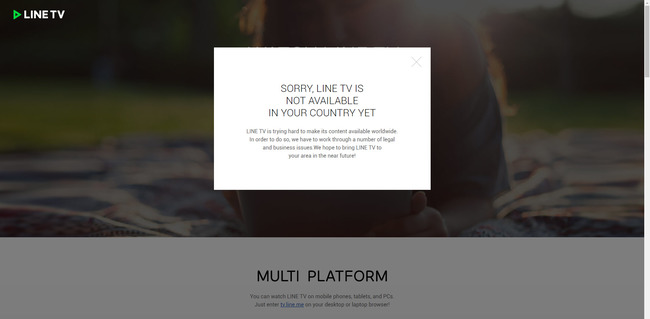 We have a way for you to easily watch Line TV.
Line TV is limited to viewing to people in Thailand only. If you want to watch Line TV, just connect a VPN system to the destination area and you will be able to use it immediately. Please be one of your options. (Free trial) www.bullvpn.com
How to connect Bull VPN to use Line TV
Download BullVPN: bullvpn.com/setup
Open BullVPN
Connect BullVPN server "Thailand" (Which we have Thailand servers for you to choose from more than 15 servers)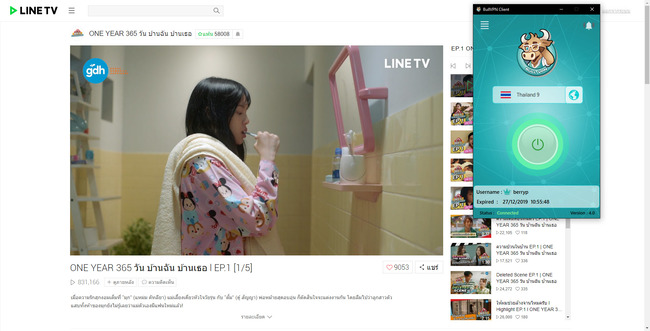 When connected successfully. You will be able to watch Line TV of Thailand.
Setup program Bull VPN according to the device used
==> Setup Bull VPN iOS (iPhone & iPad)
==> Setup Bull VPN Chrome Extension
That's it, no matter where you are, you can access the internet freely.