Come back again with a great promotion 12.12 Gift & Sale. After receiving feedback from BullVPN's lovely customers, we can't help but thank all our customers for trusting BullVPN. We promise to keep improving the system. To accommodate a greater number of users in the future.
For this month's promotion. You guys shouldn't miss a second. Because BullVPN has released two promotions. What promotions are there? Let's go!!
Promotion 1 : Get 12% discount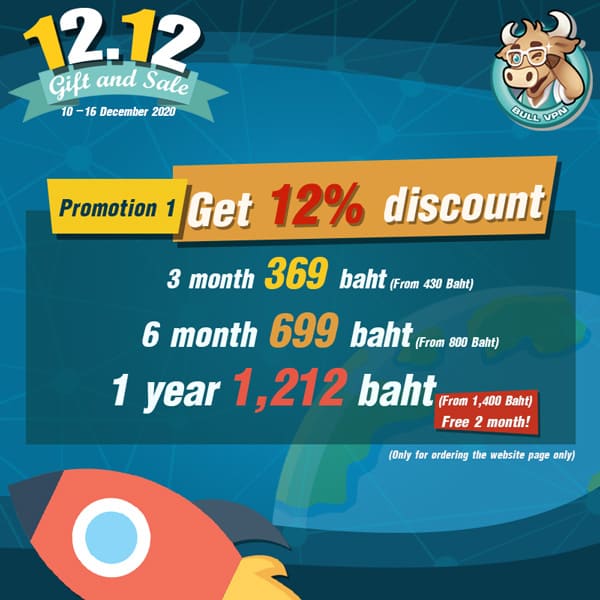 Customers will be entitled to a 12% discount when paying for the service through the website only. There are 3 items to choose from.
3 months, discount from 430 baht to only 369 baht
6 months, discount from 800 baht to only 699 baht
1 year, discount from 1,400 baht to only 1,212 baht Free! 2 months
Promotion 2 : Share promotion, get a free day!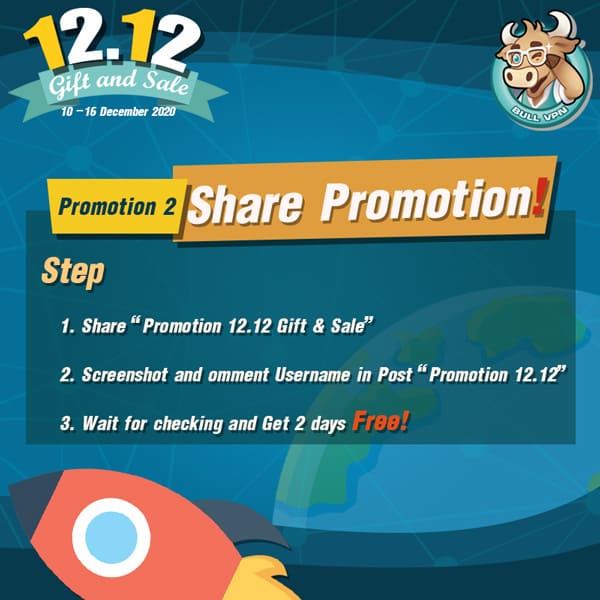 Continue this second: allow customers to share posts "Promotion 12.12 Gift & Sale" By opening a public post. After that take a screenshot. Post shared by customers put in comments with your username. After that, wait for the inspector. When done according to the rules and staff will add more days in time for 2 days.
Special! : Secret Box held only on December 12, 2020, one day only.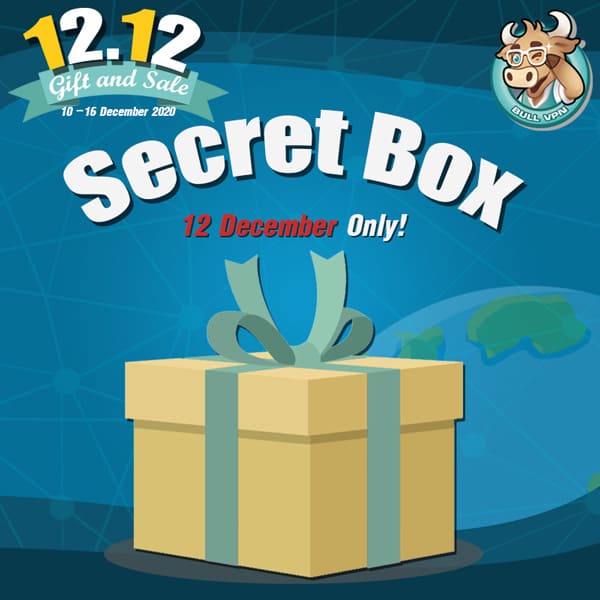 There will also be special events throughout December. In order not to miss good news from BullVPN, do not forget to follow Facebook Fanpage: BullVPN.