Viki, copyright collection of series There are more than 146 languages ​​around the world.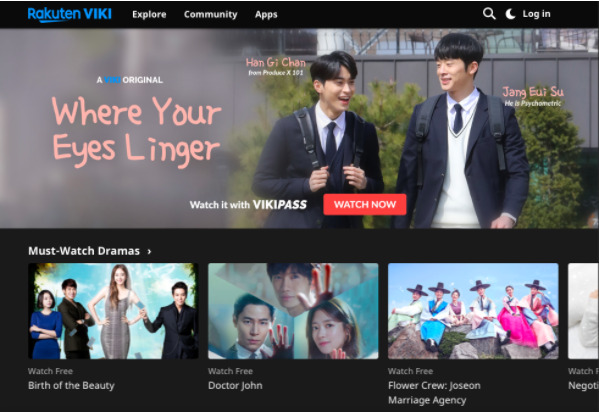 Many people may know, but many people may not know what a viki is. For those who don't know what a viki is
Viki is a website that combines clips in Asia and Japan that are copyrighted together with special features for web members. There are thousands of clips translated into 146 languages ​​around the world.
Why can't Thailand see viki?
Everyone who has used Viki is probably familiar with this message. "Sorry, this content is not available in your region." The message will be shown when that series is blocked from your country. The cause of the problem may be that we are. Outside the service area because Viki is only available in certain countries If not in the specified country Will not be able to view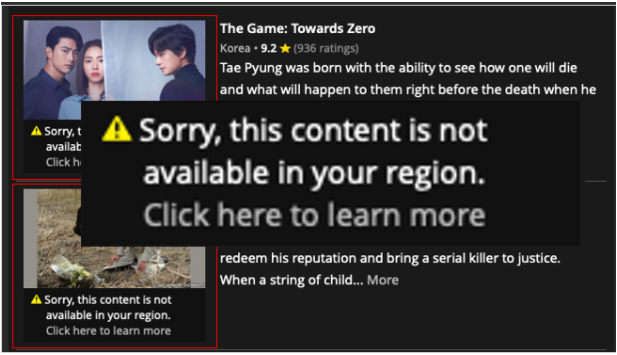 So how to get to see Viki?
Very easy Just choose the Bullvpn service and choose the server the country where the viki is open to change our geographic location and IP address. The website understands that we are at that location to help break through the viki website that we hit. Blocked Just this, we can see the series in the viki. Then easily and comfortably
How to use BullVpn
1.register www.bullvpn.com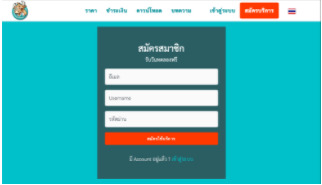 2.Download and install BullVpn program according to the device that we use.
3.Log in to Bullvpn. Choose the server that we want.
4.Access to viki and you can just watch as many series as you want !!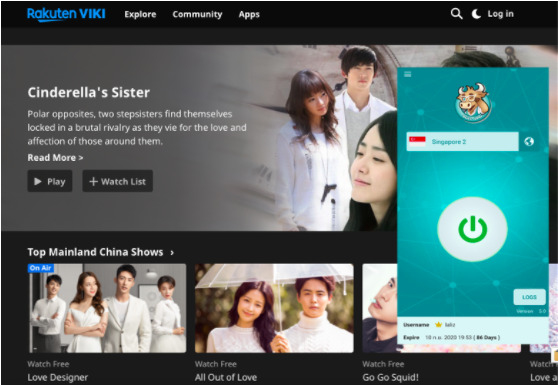 Introducing the hit series 2020, Viki
1. When your eyes linger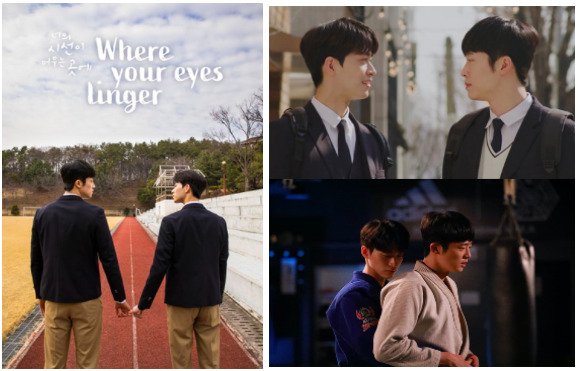 synopsis : The story of Taeju (played by Han Ki Chan), the only heir to the Chaebol family. Affiliated companies that are part of the royal family That always has trouble coming in But he often gets help from Gook (played by Jang Ei Soo), a childhood friend named Tae Joo's bodyguard. The cook always looks after and helps Taeju. But one day, a woman comes to both of them, Hye Mi (played by Schwejury), an exchange student from Thailand That is sandwiched between the relationship of both What will be the love and relationship between the two? Don't forget to watch.
Series type : Yaoi
Number of episodes : 8
2. Meow the secret boy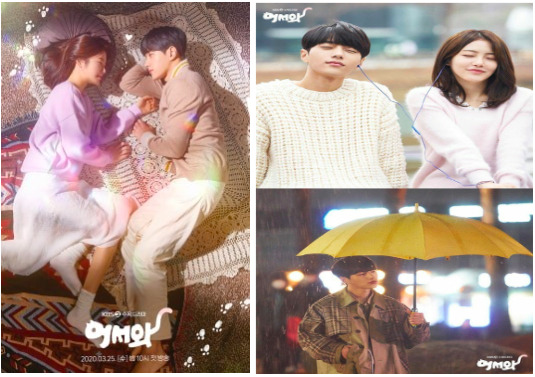 synopsis : The cat with special powers transforms into a human. This is called Hongjo (played by L. INFINIE), a gentle-hearted cat that heals the wounds of his boss and he lives alternately between Being a cat and a human being, the owner of this cat is Kim Soo Ah (played by Shin Ye Eun), a woman over 20 years of age who has a good heart for others and tries their best to protect. People around her. Sala is a new employee of the visual design company. After she always wanted to be a webtoon writer And after she has lived with the Hong Hong cat Her life began to change.
Series type: Fantasy-Romance-Comedy
Number of episodes: 16
3. Dr.Romantic 2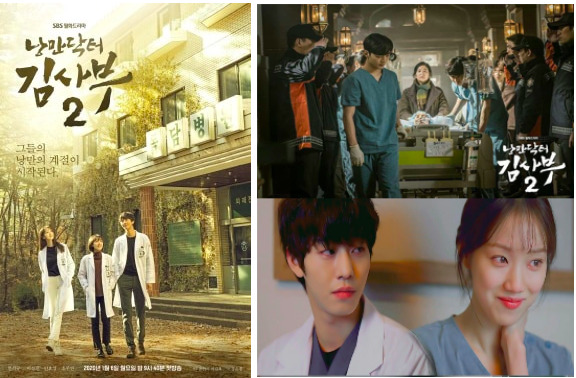 synopsis : The Return of Dr. Romantic, a Korean medical drama series loved by many people. Season 2 will tell the story through the character Cha Eun Jae (played by Lee Sung Kyung), a resident doctor. Year 2, a skilled professional in cardiovascular surgery. In addition, the treatment history is still white Without any errors and Seo Woo Jin (played by An Hyo Seob), Fellows, year 2 doctor with excellent surgical performance But not happy with life When the two meet with Bu Young Joo or Teacher Kim (played by Han Seok Yoo), the golden surgeon hides in a small hospital. The lesson to learn about medicine and living life begins!
Series type : Medical, melodramatic, romantic
Number of episodes : 16
4. When the weather is fine
synopsis : Mak Hye Won (played by Park Min Young), an ordinary woman who grew up with a cello. But then, one thing caused her to become closed and bored with life in Seoul, causing Mok Hyeon to move back to her hometown. Where she meets Im Eun Seob (played by Seo Kang Joon), a young man who manages the bookstore and lives a simple life. Which after meeting that time Their daily lives gradually change.
Series type : Romance
Number of episodes : 16
5. Love Designer
synopsis : Zhou Milang (Tee Ri Pa), a young designer who is tricked by a boyfriend who is about to marry and carry out all the money In addition, she left the nemesis to the point of going to court, involved in a lawsuit against Song Lin (Huang Jing Yue), the CEO of Wanfeng Group. E-commerce and China's leading textile clothing Both of them began a relationship from an uncooperative rival. But fate is the heart that both have to work together always. When two big-hearted guys meet, both of them don't give up. In the end, these conflicts fused into concern. And eventually transformed into love Both Zhou Fang and Song Lin have never ceased to follow their dreams. Both have overcome obstacles and have been helping each other all the time. In the end, how will his and her relationships end?
Series type : Romantic
Number of episodes : 45
6. The Game: Towards Zero
synopsis : Mysterious series The story about Kim Tae Pyeong (played by Taecyeon), a man with a special ability to see the moment before death. When meeting eye contact with anyone One day, he was involved in a series of mysterious murders. Who worked with the police detective Seo Jun Young (played by Lee Yeon Hee) and they are trying to find the secret behind the murder that occurred 20 years ago.
Series type : Fantasy, Crime, Mystery
Number of episodes : 32