What is YOUKU?
It is a popular Chinese streaming website and the YOUKU app is a product of the huge conglomerate Alibaba. Initially, the platform aimed to be like YouTube where users could upload their own videos. However, with the rising popularity of streaming, more people began to follow content such as TV series. This led to YOUKU investing in creating their own original series, making them more well-known in many countries, including Thailand. This is the reason for YOUKU Thailand's existence. The advantage is that the app allows users to watch for free, but only 1-2 episodes of a series. If they want to watch all episodes, they must become a member, which is similar to the VIU app where most of the content is Korean dramas.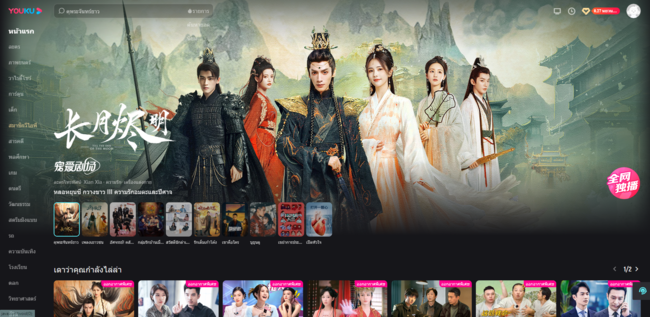 What content is worth watching?
YOUKU has a diverse range of content, including popular Chinese dramas like "The Long Ballad," movies, cartoons, as well as Chinese TV shows. In addition to these, YOUKU also offers various types of documentaries, including those produced in-house, imported from National Geographic, and some are in partnership with well-known English companies like the BBC.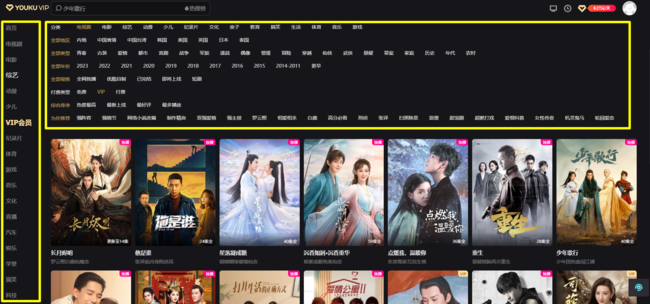 How many languages are available for viewing?
If you're worried about language being a barrier to watching YOUKU, they have a translation function available in the settings. They offer up to 9 languages to choose from, including Chinese, English, Thai, Vietnamese, Indonesian, Spanish, Portuguese, and Malay.
Can it be watched from other countries?
Previously, the application could be watched from outside of China, but recently due to increased internet security measures in China, some users are unable to access Youku. Therefore, BullVPN is a helpful tool that allows you to access Youku without any limitations, for a high-quality and efficient video streaming experience, with fast and stable connections, and added security.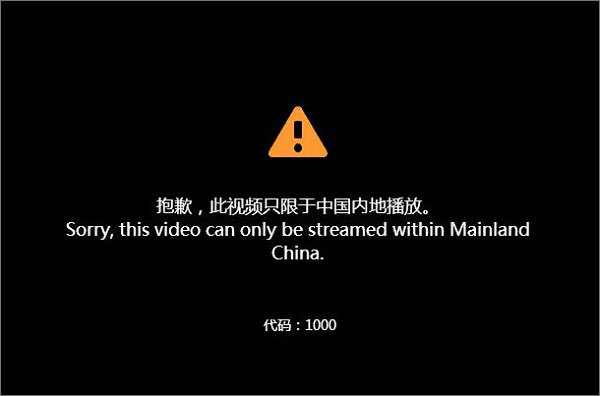 Unable to view the streaming content before connecting to the VPN.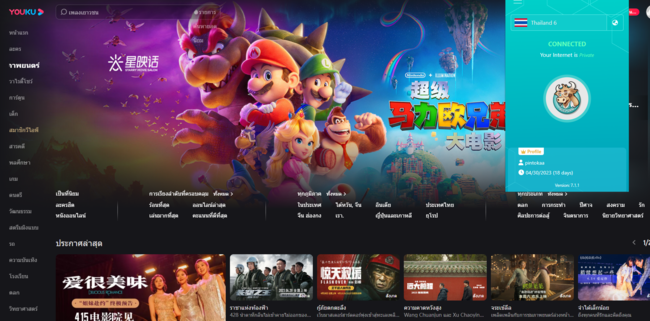 After connecting to the VPN, you can watch YOUKU from anywhere in the world.
How to buy it to be worthwhile and cheaper!
Because the price of the YOUKU app is different according to the currency of each country zone. Causing some people to pay for the service at a higher price than some countries if friends start interested in watching this streaming. We will tell you how to buy a package worth the price. Let's do it together.
Download the BullVPN app from Play Store or App Store. If using a computer,


download it here:

Download BullVPN.

Sign up and log in to BullVPN. Then, select a package or choose a trial in the My Account page.

Download the

YOUKU

app from Google Play Store or App Store and log in.
Google Play Store :

Download on Google Play Store


App Store :

Download on App Store

Open the

BullVPN

app and connect to the Thailand server.

Go back to the YOUKU app and select My Account > VIP > Purchase the desired package at a lower price than before.
If you encounter problems accessing foreign websites or streaming, don't forget to use BullVPN.