Joox, a popular music application
During a free time such as sitting in front of the computer When waiting for the car in front of the May bus stop Or when jogging on the field, You may want to turn on some music and feel entertained. Without wanting to waste time typing Search or open many Youtube pages or maybe want to get a playlist that is especially popular to listen to Joox is the top that most people think of Because whether it is a popular song or a sad song that mixes with emotions that make you have to go in the same way, it is one of the most popular applications. In music.
And now Joox has a new future like Joox Live that will have artists and singers live for their fans. Artists and singers are constantly missing out on each other due to the Covid-19 situation. Held a concert or go to an event for the fans to watch as usual. For this reason, Joox organized Loox Live, which features artists. Singers who have come out Joox Live and will have live continuously, such as BNK48, MBO singers, Gene Lab, Genie Record, Yupp, and many other camps.
The advantage of having Joox Live is that it allows fans to see the artist's face. Our favorite singers get closer to the screen, like watching a performance in person. And most importantly, no matter where we are, just open the Joox app, we can watch Joox Live already, but then if we're abroad How can we get to watch Joox from abroad? Today, there are answers and methods.
What is Joox?
Many people may already know Joox. But for those who still don't know, Joox is an application and program packed with songs from many artists. Whether Thai or foreign Which if you want to listen to light music comfortably While sitting in front of a computer screen Or while sitting in a car, going to a boat, going to various places Without having to waste time typing, searching, or opening multiple Youtube pages. Just go to the program page, webpage, or application page. You will find recommended music charts. Or popular music charts for you to choose from Or if you want to keep only the songs you like, you can save them as a personal playlist to listen to alone. Can say that If you want to find an application to listen to music or music websites, you must think of Joox as a top priority.
Why are countries not able to use Joox?
What is the problem?
When you open a website or application page on a PC to enjoy Joox but instead displays a "Joox Not in service area ..." message or opening a Joox application on the On your smartphone, but back up on the screen showing "Sorry, Joox is not available in this location." Show that now You are outside of Joox's service area. Joox is only available in Hong Kong, Macau, Thailand, Indonesia, Malaysia, Myanmar, and South Africa when you use the internet from other regions. Other than the countries mentioned Therefore unable to access Joox
How to solve?
You are outside the service area and want to use it. It can be done by using Vpn in the duck zone to download and use Joox for further enjoyment. BullVPN can be a helper for everyone.
Steps to use Joox via PC
1. When entering the Joox.com website but appearing as in the picture.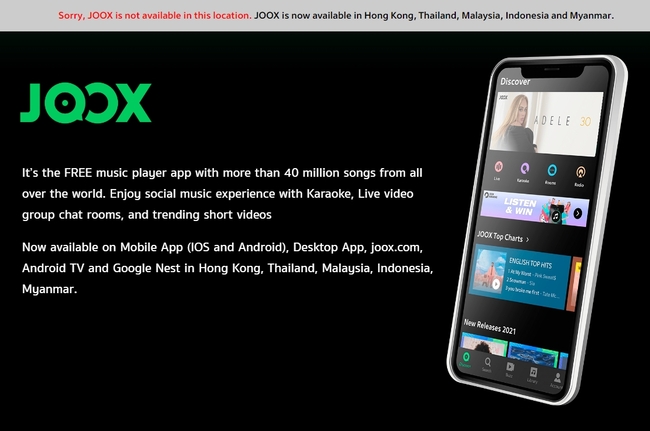 2. If BullVPN has been downloaded, open the program straight away.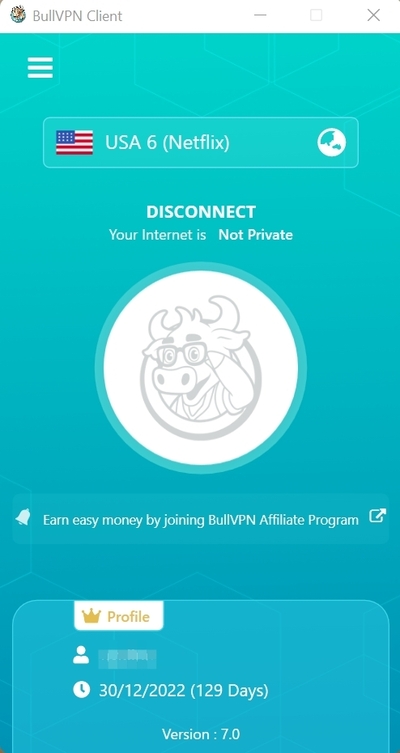 3.Click on the service area of ​​Joox. In the example, select Thailand.
4.Wait for the green button to show the connected message. This is all done.
5. Visit the Joox.com website. Refresh once. You can now access the Joox website or download to PC as well.
Steps for using Joox via smartphone
If you want to listen to music through Joox on your smartphone, whether while you are working, reading or playing games you can listen to Joox on your smartphone! No matter what country you are in, just follow these 3 steps so you can easily listen to music via Joox.
1.Launch the BullVPN application and select the country where Joox is available, such as Thailand, Hong Kong, and then connect to the country that we have selected.

2. Download the Joox application on your smartphone in the Play Store. We have to change our Google Play country to a country where joox is available so that we can download the Joox application on the smartphone. Yes, how to download Joox on the play store.
2.1 Go to the google play store application and click on the top left menu.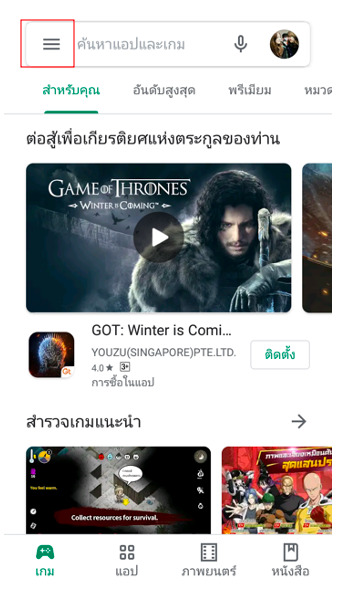 2.2 Go to account to change the country.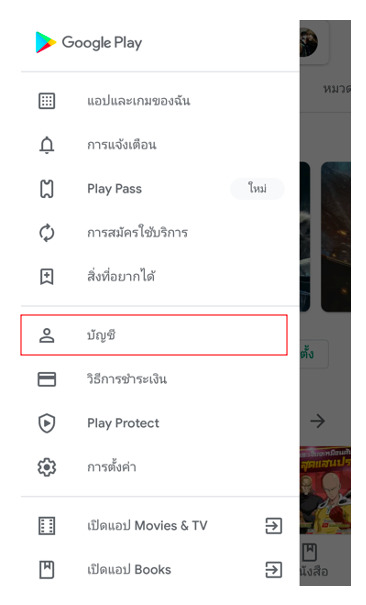 2.3 Click to change the country according to the server we've selected.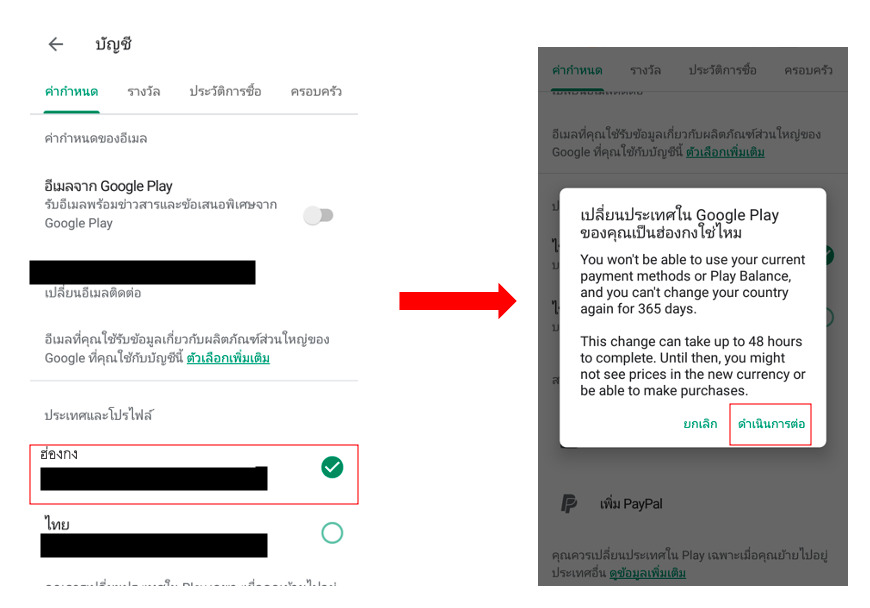 2.4 Go download the Joox application on the play store.
3. Activate Joox to listen to music straight away.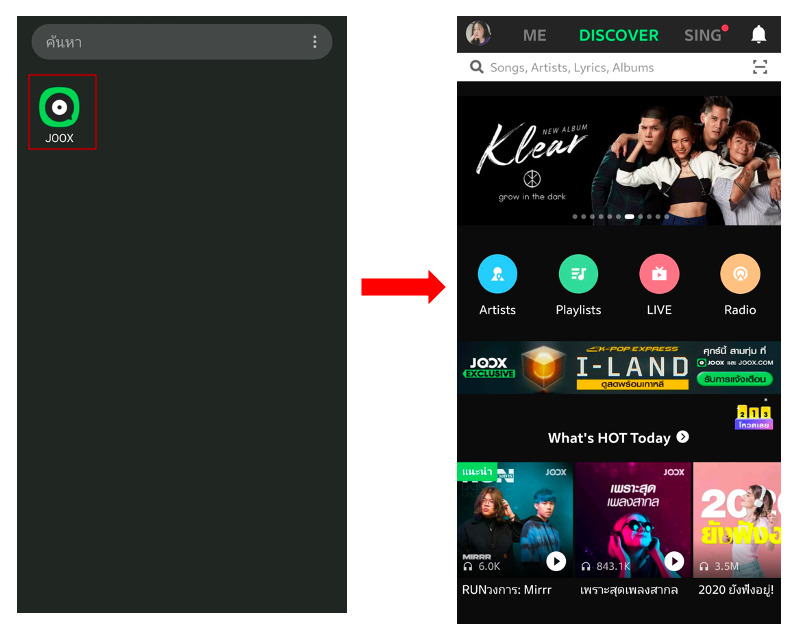 You can now listen to Joox on your mobile phone. It's not difficult, right?