The Tokyo Olympic Games was held and opened on July 23, 2021. The event will last until August 8, 2021, allowing fans who enjoy sports, pay attention. including Thai people who send encouragement to Thai athletes as well.
     Of course, Olympic fans like us want to watch it live. But we can watch through which channels and with what? Today, we have gathered the channels of viewing for all of you.
How to watch Olympic Games Tokyo 2020
Channel 1: Watch through AIS channels, both on the website and the application.
     Usually, the person who will be able to watch AIS Play must be an AIS customer, but fortunately, we can now watch the live broadcast through the AIS Play application without having to log in. And can watch on the AIS website (Click here to watch). If anyone misses watching live Olympic games like every year. There are commentators to add to the atmosphere of viewing. It makes it more fun and exciting. We recommend you to watch through AIS channels.
     If you want to watch various channels of AIS from abroad, just connect to BullVPN Server Thailand (AIS Play).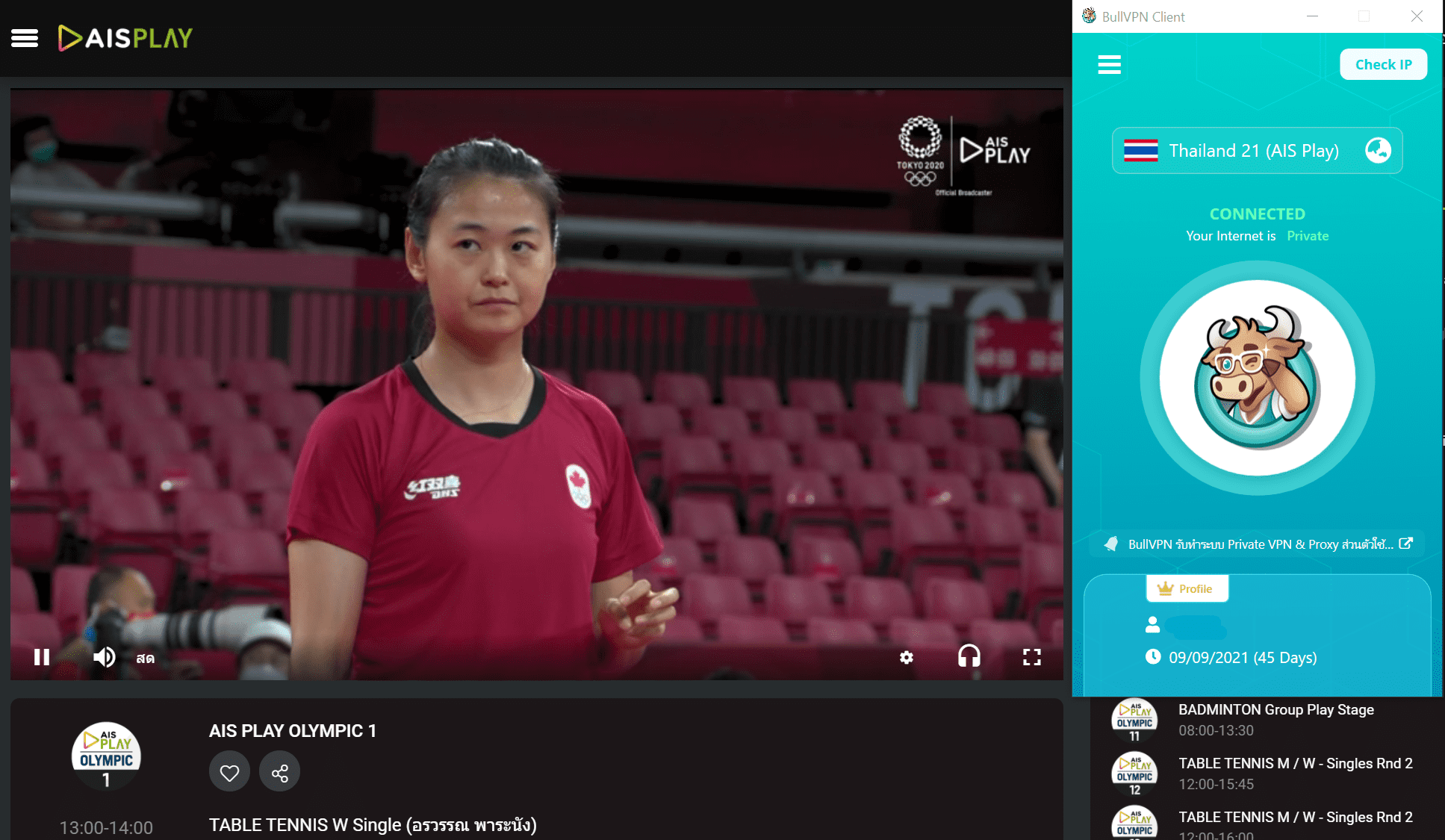 (Olympic Games Tokyo on website AIS Play)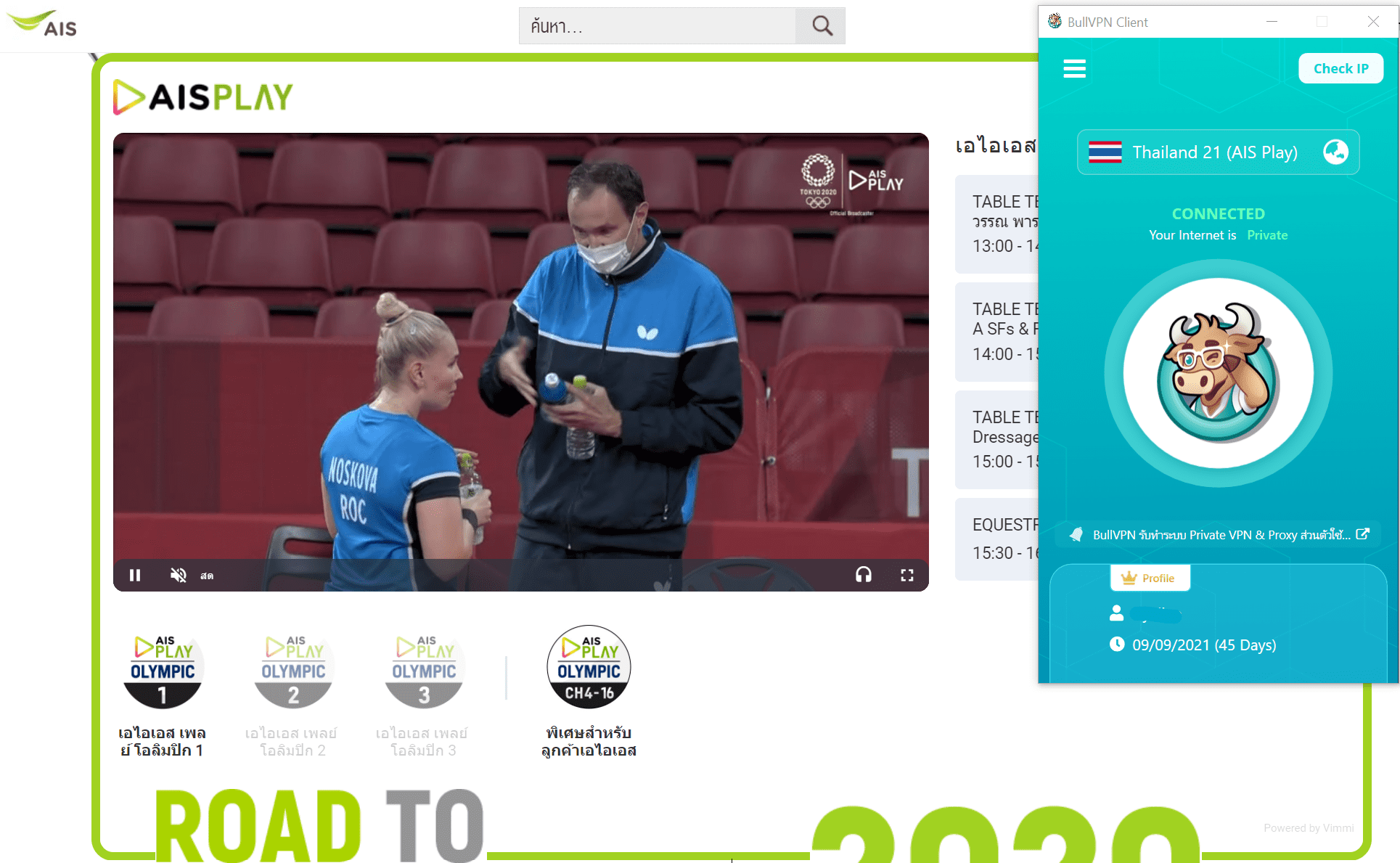 (Olympic Games Tokyo on website AIS)
Channel 2: Watch through website gorin.jp
     The host country, Japan, also has a live broadcast channel. can be viewed on the website. This channel is a way to watch live broadcasts from Japan directly. You can watch by connecting BullVPN Server Japan and you will be able to watch live Olympic Games Tokyo.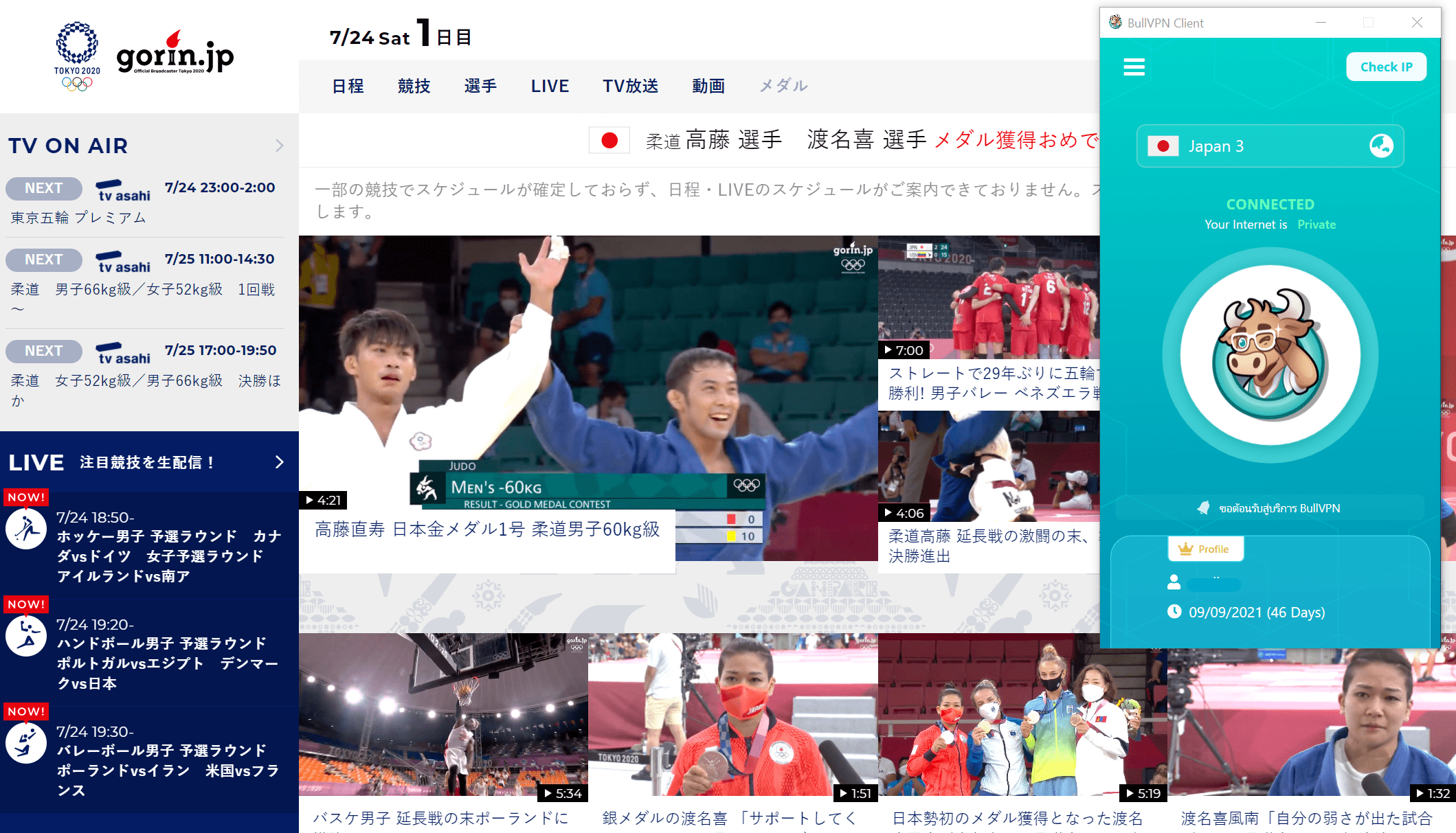 Finally, We would like to send encouragement to all athletes of the Thai national team. The most important thing is to watch for entertainment and fun in the family.