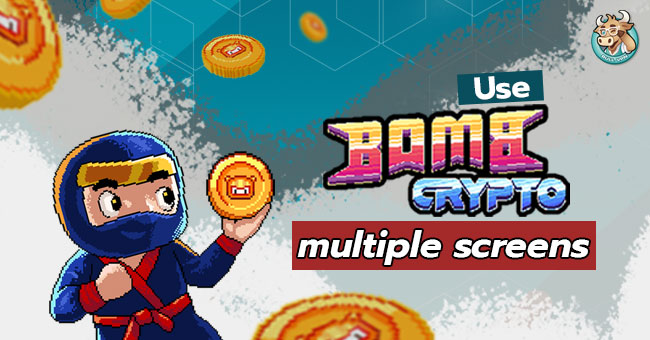 Nowadays, a lot of people are turning to play to earn NFT games and Bomb Crypto (BCOIN) is one of the popular games right now. With a game style that can be played and understood easily. Makes the number of Bomb Crypto players increase in a very fast time.
Due to the nature of the game, it takes quite a long time to get coins each time. Thus, players will find a way to earn more coins each time. Opening Bomb Crypto on multiple screens is another option that will allow players to earn more coins while playing the same amount of time.
Opening Bomb Crypto multiple screens, the obstacle that players will face is that Bomb Crypto limits IP, so players cannot open more than the game limit. Therefore, many people think to increase the number of Browsers, open multiple screens or expand the screen. At this point, we can do this by using BullVPN program. If you want to use a VPN to add multiple screens, what must be done? Let's see.
Multiple screen Bomb Crypto games with BullVPN
Step 1 Use BullVPN Windows client
If you are someone who uses multiple computers to play. By using BullVPN you will be able to open Bomb Crypto on more devices. Just connect BullVPN and open a browser, then enter the game Bomb Crypto, do not exceed the number of screens that the game is set per IP (currently 5 screens per 1 IP can be activated simultaneously), just as it will be able to open multiple screen and multiple devices at the same time.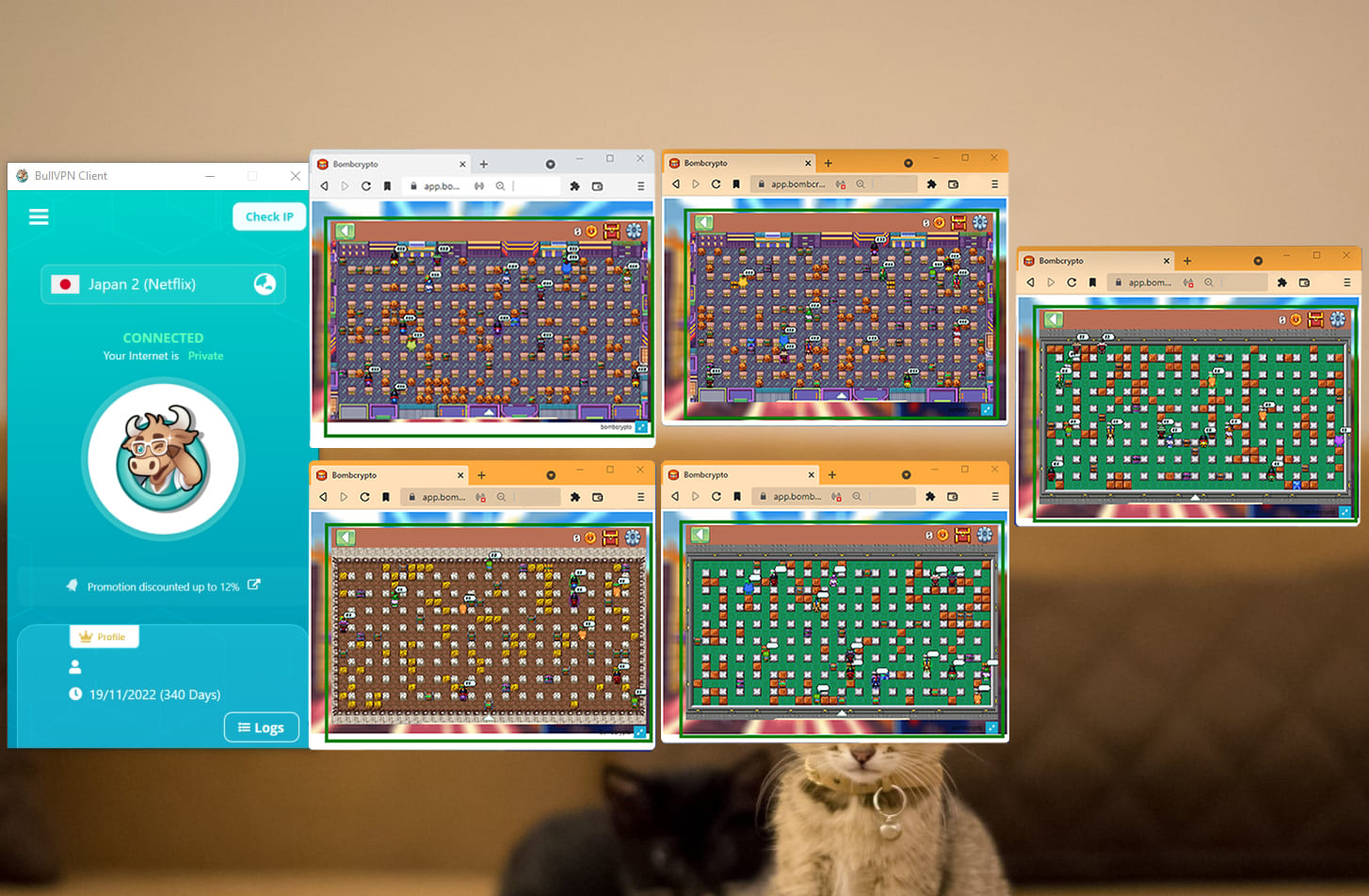 The advice for playing Bomb Crypto on a PC (PC) is on the first and second computer. Do not connect to the same server to prevent the game from capturing the number of screens of your device. That's it, you can now open Bomb Crypto multiple screens, multiple IDs.
Step 2 Use BullVPN Chrome
This method is best suited for players who use only one computer to play the game. If you want to open Bomb Crypto multiple screens, this can be done easily by installing BullVPN Chrome Extension on your Chrome.
After successfully installing. You can activate BullVPN on Chrome now, then enter Bomb Crypto (BCOIN) and you can start playing the game. To launch Bomb Crypto multiple screens, you just need to open a new Chrome browser and connect BullVPN on Chrome as many customers want. Now you will be able to play Bomb Crypto on multiple screens.
Normally customers are able to use 1-2 connections per User. Using BullVPN Chrome Extension 1 screen equals 1 connection. To open multiple Bomb Crypto clients can increase the number of connections up to 20 screens with the service. "Add connection" can adjust the number of connections by yourself on the payment page. You can see how to Add connections here.
(Photo: Customers can add the number of connections (Add connections) in the payment page)
Knowing this, launching Bomb Crypto on multiple screens is no longer a problem. It's not difficult to open 20 screens. If customers want more than 20 connections, You can contact BullVPN's staff at both Facebook fanpage and LINE Official: @bullvpn.