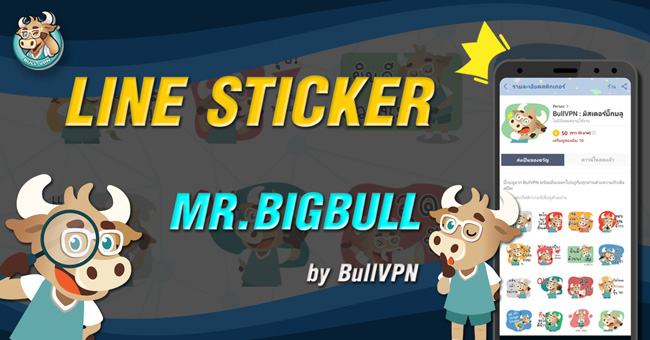 Currently, LINE Sticker has become a staple item that all LINE users are familiar with. With the cuteness of stickers, we use LINE stickers to express feelings to each other instead of typing in letters.
BullVPN also has LINE stickers for friends to download. You can now download and send it to your friends.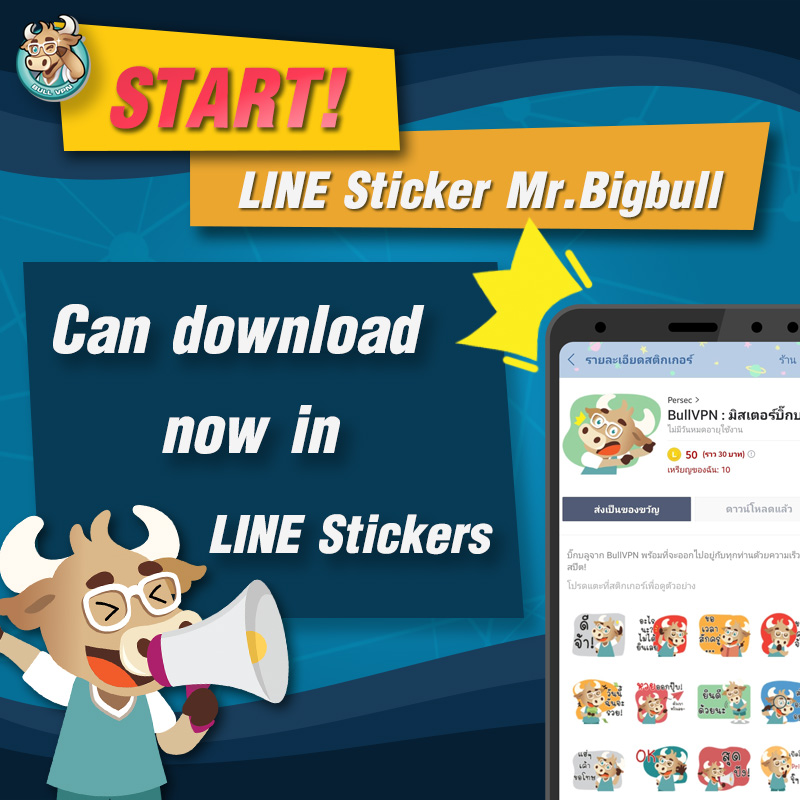 LINE Sticker BullVPN Download Method
You can download LINE Sticker BullVPN: Mr.Bigbull here.
https://line.me/S/sticker/14762206
Or you can go to the LINE application and search for stickers yourself. Just search for "bullvpn" and you will find the cute Mr. Bigbull stickers.