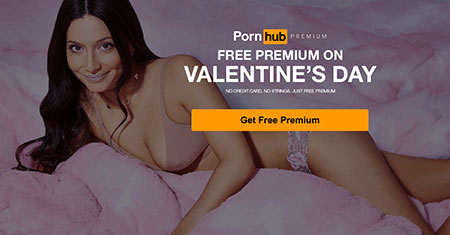 Today is Valentine's Day, which has long been called out as a holiday invented to make money for retailers and to make single people feel bad.
While couples are obliged to go to dinner and give presents, single people are free but surrounded by advertising messaging that reminds them they are not in a relationship.
As we've discussed, that is because, culturally, romantic relationships are overvalued by society.
Pornhub, the porn streaming website, have decided to pitch to the single market (no hard Brexit puns please) and offer users free access to their 'Premium' section for one day only - Valentine's Day.
Only for 24 hours, non-Premium subscribers will gain access to thousands of videos – some in 4k and VR.
**Do not forget to connect BullVPN for Protect your Online Privacy and Unblocked Website.
--------------------------------------------------
BullVPN - VPN Service Use the web anonymously, unblock websites & encrypt your connection for Windows, Mac, iPhone & Android. Get Now. www.bullvpn.com