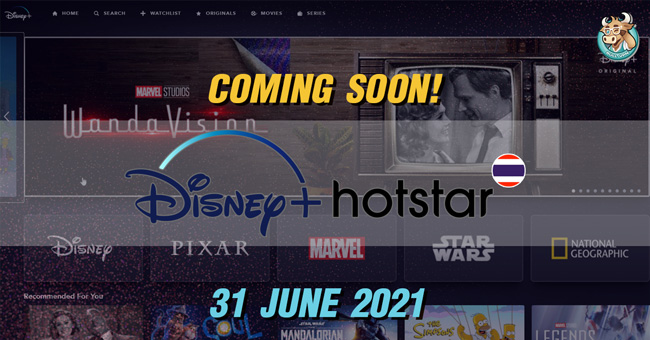 Disney Plus (Disney+) is the most well-known streaming service application. With fame and unique Disney cartoons that we've been watching from childhood until many people are loved, Disney Plus will finally open in Thailand on June 30, 2021, as a partner with AIS.
The Disney Plus that will launch in Thailand will be called "Disney Plus Hotstar". This is the name Disney Plus uses to market to Asian countries. The service fee will be cheaper than the original Disney Plus. What will be added to Disney+ Hostar in Thailand is that it will add more Thai shows to be able to watch on streaming as well.
The Disney+ Hostar app, of course, features movies and series from popular film companies like Disney, Pixar, Marvel, Star Wars, and National Geographic, apparently taking all the old movies we've seen as a kid. Looking forward to seeing the full app in June 2021.
The service fee is calculated on a quarterly basis, falling 99 baht per month, 799 baht per year which is a very good price. Compared to other streaming services, you can watch on up to two devices at the same time.
But if you want to visit Disney Plus before anyone else, you can learn how to apply for Disney Plus here.