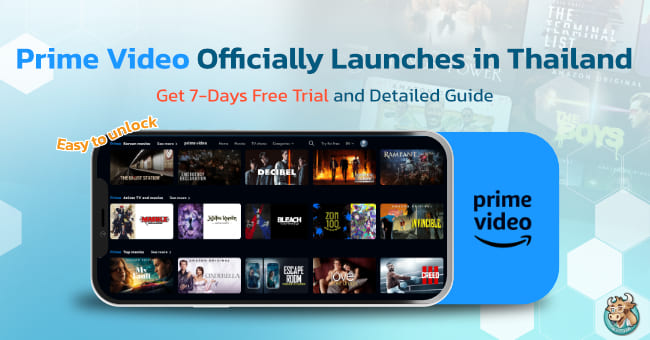 No need to wait any longer for Prime Video disciples because he has already entered the service in Thailand. There is also a 7-day trial date. If you use it and like it, you can buy a package for 149 baht per month.
What is Prime Video?
Prime Video is a streaming service affiliated with Amazon. Its internal content also offers local and international streaming content, including movies, and popular series, such as The Boys, 007 all sectors, Modern Love, and many more.
Amazon Prime Video Highlights You Must Know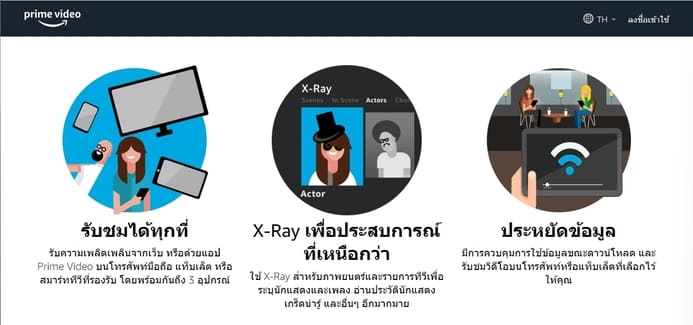 It can be used on both PC (Windows, macOS) and on Mobile (Android, iOS) with up to 3 devices per 1 User to share with friends or share with a girlfriend, it's worth it.
X-Ray mode where you can find the movie or series you want by searching for your favorite actor's name, song title, etc. It's super convenient.
Saving data here means saving on internet usage because it can control internet usage during downloading or watching videos.
Can be downloaded to watch later without the internet (Offline Mode) and can be done on iPhone, iPad, Tablet, and Android devices.
How to subscribe to Prime Video
1. If you are not a Prime Video member yet, select "Start your 7-day free trial".

2. Then select "Create Your Amazon Account".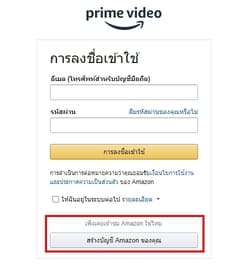 3. Complete the information.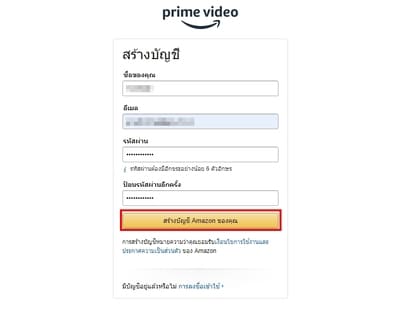 4. Then the system will prompt to enter your mobile number. Enter your information and confirm the OTP number.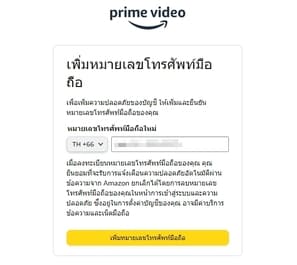 5. Once registered successfully. The system will take you to the 7 day free trial start page. Fill in your card information, then hit the "Add Card" button and complete the information.
(Must be a credit card issued in Thailand only)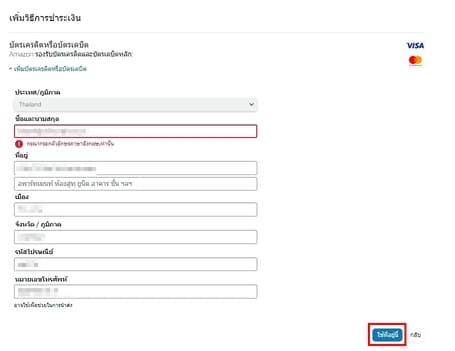 6. Verify the information completely, then press "Continue".
7. Confirm your details, then press "Start 7-Day Free Trial".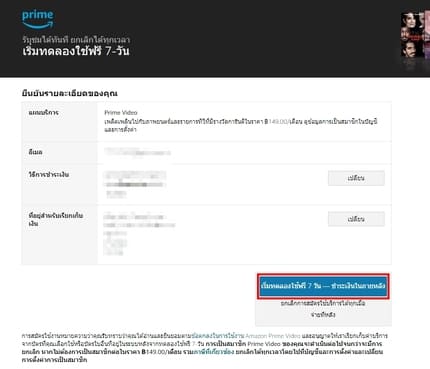 8. Now you will be able to watch Amazon Prime Video.
How to Unsubscribe Prime Video auto payment
1. Click on our account name, then select "Accounts and Settings", then log in successfully.
2. The system will bring you to the settings page, select "End Membership"
3. The system will ask you to terminate your membership, select "End".

4. If the system shows the information as shown in the picture, it means that you have already canceled the automatic payment and will be able to use it only for the time that the system informs. If you want to renew, you can come back to this page and press on "Start membership again"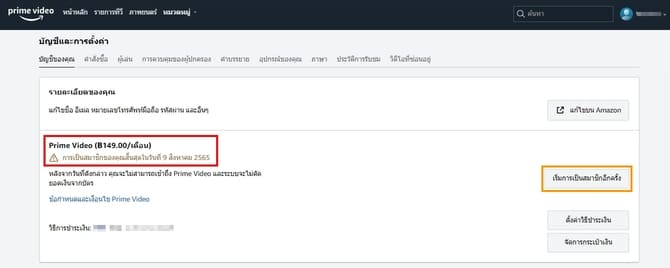 How's that for a detailed Amazon Prime Video subscription and automatic payment cancellation or billing guide that you can do yourself. We hope you all enjoy streaming on Prime Video.