For customers who want to pay via TrueMoney card, you can pay through the system easily by yourself. And important auto-adding days
How To Pay BullVPN with True Money
1. Select "True Money"
2. Fill in the TrueMoney card number.

3. Fill in the contact mobile number. if you have a problem
4. information fill in the Email or Username in BullVPN system
* not have account register่

5. if you want date of activation. select and change time
* If not select means to activate immediately

6. Send message to staff about thing you want
ex. i want server Thailand

7. check your Information Select ''Buy Now''
8. have Pop-UP select confirm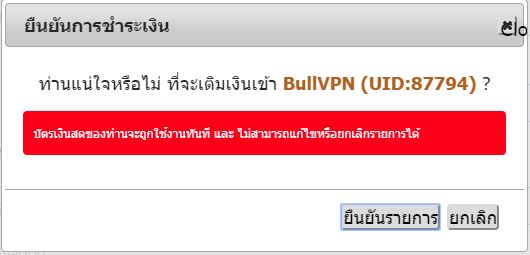 9. wait payment success
---
If there is a delay, the customer can contact the team 6 channels.